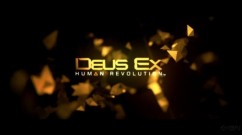 The autumn/winter period of 2011 looks set to both blow my tiny mind just like the gaming end of 2010 did last year, and financially destroy me. The cavalcade of great games coming out just in the next few months, let alone early 2012, is almost too long to list, so here are a few of the most anticipated releases that will keep me firmly in front of the video gaming screen during the cold months.
10. Dead Island
Release: September 9th
This is my wildcard, so to speak. I can't vouch for any tried and tested genius from this game to make it onto my wanted list. However, the less-is-more direction of the zombie-play has me more than a little intrigued. For instance, just one zombie is tough to fight off (so could be somewhat different from the likes of Left 4 Dead 2), thus the bleak screams of four or five of the chaps become utterly petrifying. Plus, plenty of melee frolics, including kicking and explosive throwing knives, makes Dead Island a worthwhile gamble.
9. Metal Gear Solid HD Collection
Release: November
The MGS series is undoubtedly one of the biggest pots of crazy mixed in with epic gameplay that's ever graced our screens, and with mixed reactions to Peace Walker on the PSP, it'll great for everybody else to play it with dual analogue sticks and all dolled-up in the graphics department. What's more MGS3 is the subsistence version, meaning amongst other improvements, better camera controls and the original Metal Gear 1 & 2 games are thrown in as a bonus. I saw this at E3 2011 and therefore this is a no-brainer for any MGS fan, and a chance for the younger generation to experience the madness.
8. Assassin's Creed: Revelations
Release: November 15th
This series has gone from strength to strength in each iteration and anybody who's played until the end of Brotherhood will be desperate to find out just what the devil is going on. As we found at the Ubisoft E3 2011 press conference, Assassin's Creed: Revelations promises answers, more assassin action in the form of new moves and weapons and a return to the holy land to tie in with Altair's thread of the story. The continuously stunning historical settings and conspiracy-laden narrative make Revelations a sure-fire action-RPG hit.
7. Star Wars: The Old Republic
Release: TBA – Holiday
Anything five years in the making and nearly three years since being announced has a lot to live up to, and although Star Wars: The Old Republic is Bioware's debut MMO, what we've seen so far in terms flashpoints (instanced missions to play with friends), extensive voice acting and planets, suggests we might be in for a treat. They've also recently announced their commitment to the end game (PvP and such), showing they're at least thinking about longevity. It'll be interesting to see whether SWTOR does re-invent the traditional MMO or not, either way, It's Star Wars! Lightsabers, force powers and all that good stuff!
6. Uncharted 3: Drake's Deception
Release: November 2nd
You simply can't go wrong with Uncharted. Cheesy one-liners. Check. Hanging by a finger at ridiculous heights. Check. One or more plane/train/car crashes. Check. Naughty Dog appears to have no intention of resting on their laurels after Uncharted 2: Among Thieves, especially making sure multiplayer is up to scratch, including better customisation and game modes. Stealth, melee and animation improvements along with a suitably far-fetched globe-trotting adventure equal fun times to be had in Uncharted 3: Drake's Deception.
5. Batman: Arkham City
Release: October 21st
Batman returns in a sequel to what I believe to be one of 2009's best games (and rightly it won the BAFTA Best Game Award 2010, opening the whole of Arkham City up to his batty detective shenanigans. Batman must navigate the city using stealth to avoid rival gang fights and utilising detective mode to solve crimes and progress the story. We're even going to be able to play Catwoman, with a completely different combat style. Although open world games are notoriously easy to screw up, I have absolute in faith in Rocksteady Studios and I'm almost certain, as Batman is to Gotham City, Arkham City is the sequel that the Asylum deserves!
4. Red Orchestra 2: Heroes of Stalingrad
Release: September 13th
Call of Duty just not cutting it? Battlefield still too happy-go-lucky? Perhaps try Tripwire Interactive's answer to hardcore WWII FPS. There's no HUD here, you're going to have to count the bullets in your magazine and account for bullet drop and spin and each tank in the game is crafted to a level of detail that rivals genuine tank simulators (and post-launch support is assured, adding more vehicles and features). While it's certainly not for everybody if you want a breath of fresh air away from mainstream shooters and fancy experiencing one of WWII's most infamous battles in full 64 players terrifying realism, here's your game.
3. Deus Ex: Human Revolution
Release: August 26th
Here's another title that has a here of a lot to live up to, when one considers the original Deus Ex, a game that's widely regarded as one of the best action-RPGs of all time. If the plethora of Deus Ex: Human Revolution trailers, both gameplay and live-action, are anything to go by, great attention is being given to backstory, character customisation and the player's ability to approach situations in different ways – all features the original was praised for.
Additionally, lessons are being learnt from the less than stellar Deus Ex: Invisible War: changes such as universal ammo and whatnot are being avoided with caution. The unique art direction also suggests this sequel has its own charms. When the game finally touches my DVD drive, you can bet that the next three days are a write-off.
2. Battlefield 3
Release: October 28th
Regardless of the big Modern Warfare 3 v Battlefield 3 debate, I can't help but be excited by this game simply as a sequel to 2005's superb online shooter. Everything we could hope for is being offered from jets to tanks, as evidenced by the recent Caspian Border trailer. DICE Studios are putting all their heart into this one, and every aspect from the animations to authentic weapon performance prove a level of detail and care that is virtually unmatched.
A 64 player shooter with updated graphics and new maps would be enough to keep me going for years, but they've not stopped there thanks to an unprecedented weapon collection and upgrades, glorious crumbling destruction and extensive social features. Hallelujah!
1. The Elder Scrolls V: Skyrim
Release: November 11th
Most RPG fans will have already spent literally hundreds of hours in Oblivion, and still do to this day – there are even Elder Scrolls Novels! It's a brand of roleplaying games that really only Bethesda have been able to perfect – wide open worlds, open skill trees and incredible quests ranging from the day to day chores to the stuff of legend. The fact that there are just dragons roaming the skies ready to battle (not scripted events) should be reason enough to get hot under the collar. It's good to know that Todd Howard and his team really understand that the strength of the series is emergent gameplay and player choice.
The visuals look incredible, especially for an open world game, and even the weather effects on rocks and such are dynamic. In terms of combat, Skyrim allows you to dual wield almost any weapon or spell in the game, allowing the player to tailor setups to their advantage. For instance, pop an ice spell in one hand and a mighty sword in the other and you can freeze an opponent then promptly smash him into tiny shards. When it comes to fantasy RPGs or RPGs in general, it simply doesn't get any better than this and I'm aching to start scaling those snowy mountains.
Summary
So there you have it, my top 10 choices of the most anticipated video games for the rest of 2011 – do you agree with my choice and order of importance? It was a tough decision picking these, but would you have chosen differently? Let us know in the comments below which your top 3…5…or 10 (see it's not easy is it?) most wanted choices would be and we'll see if we can create an overall ranking from Zath readers!
This post was part of Gamer Banter, a monthly video game discussion coordinated by Terry at Game Couch. If you're interested in being part of this, please email him for details.
Other takes:
Silvercublogger
Gunthera1-Gamer
Game Couch
Toby Edwards is a freelance games journalist and avid gamer on all platforms. He writes a news, reviews and editorial gaming blog at www.MyTwoSenses.com and has a twitter of the same name @mytwosenses.