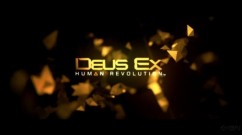 The autumn/winter period of 2011 looks set to both blow my tiny mind just like the gaming end of 2010 did last year, and financially destroy me. The cavalcade of great games coming out just in the next few months, let alone early 2012, is almost too long to list, so here are a few of the most anticipated releases that will keep me firmly in front of the video gaming screen during the cold months.
10. Dead Island
Release: September 9th
This is my wildcard, so to speak. I can't vouch for any tried and tested genius from this game to make it onto my wanted list. However, the less-is-more direction of the zombie-play has me more than a little intrigued. For instance, just one zombie is tough to fight off (so could be somewhat different from the likes of Left 4 Dead 2), thus the bleak screams of four or five of the chaps become utterly petrifying. Plus, plenty of melee frolics, including kicking and explosive throwing knives, makes Dead Island a worthwhile gamble. [Read more…]
Toby Edwards is a freelance games journalist and avid gamer on all platforms. He writes a news, reviews and editorial gaming blog at www.MyTwoSenses.com and has a twitter of the same name @mytwosenses.