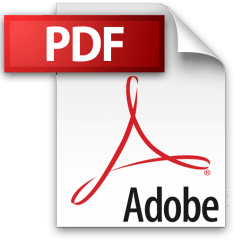 Whenever you send or receive a read-only document, the odds are that it's sent in PDF format. Adobe's portable document format has enjoyed a monopoly for many years now, so it's not surprising that there are so many PDF reader applications out there to choose from.
Over the years, though, a lot of these applications have developed quite a bit of bloat. Adobe's own application weighs in at over 26MB, and both Nuance Reader and Nitro Reader aren't too far behind. If you're looking for a bulk-free, lightweight alternative, then you should check out Slim PDF Reader. [Read more…]
Hoping to study Computer Science at University in the near future, you'll seldom see John without a computer in touching distance! His interests include building computers, reading all sorts of literature and of course writing for Zath to keep you updated on all the latest in the world of tech! You can follow John on Twitter as @british_geek.