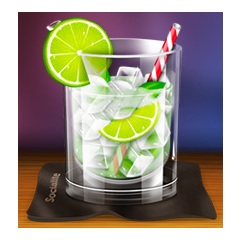 Are you fed up of logging in to all of the different services you're on, such as Twitter, Facebook, Flickr, Google Reader and Digg? Yeah, me too, so I decided to try out Socialite for Mac OS X, an application which allows you to keep track of every single one of those feeds I just mentioned, as well as any other RSS feeds you want to add, in one window.
Installation and Setup
Once you've downloaded the DMG file from the Real Mac Software website, installation is a simple case of drag and drop in to your applications folder. After you've installed it, you'll have to set up all of your feeds within the application, so you can access everything in one window without having a million tabs open to access all of the content in your browser.
[Read more…]
Hoping to study Computer Science at University in the near future, you'll seldom see John without a computer in touching distance! His interests include building computers, reading all sorts of literature and of course writing for Zath to keep you updated on all the latest in the world of tech! You can follow John on Twitter as @british_geek.