We've already covered the new, but now delayed updated Spotify features on Zath, and we like what we see. But, these new features, aren't they, well, stealing the thunder of mflow a little?
Indeed, the new Spotify features have been so well received that the Swedish streamers decided to pull back their open download of the updates, choosing instead to automatigically update users' interfaces over the next few weeks.
For anyone unacquainted with the service, mflow is billed as 'the social music store'; it's an app that lets you stream music (for a fee) and share it with your friends via social networks and through the service itself. Not only that, but it empowers you to share your favourite music because if one of your friends buys something you've recommended to them, you get a 20% cut.

The main pull of mflow is the ability to share. This can't be emphasised enough because in order to listen to music on the service, you have to buy it. In a digital culture where everything is for free, this is a significant barrier to entry which may deter Spotify users from dropping the lean green streaming machine in favour of the impressive new offering. Yes, mflow comes ad free and with a focus on engagement, but it doesn't have the same burgeoning userbase.
The new Spotify features, including profiles and sharing hooked up to your Facebook account, means that mflow's 'unique selling point' is all of a sudden made obsolete. Why? Because 7million users are already using the service. Other features of mflow can be bettered or matched elsewhere, meaning it's really relying on that community element. But what's the use in having a community sharing system, if there isn't a community there to share content?
The 30 second track preview system is a useful way of getting an idea of how a song sounds, but what if it has a killer chorus that the clip doesn't let you hear? You'd probably check it out on Spotify or Last.fm.
What the new Spotify features really mean is that mflow need to really focus on the community engagement factor of the service. Is there an opportunity to reward frequent sharers, powerusers or members who recommend the service to their friends?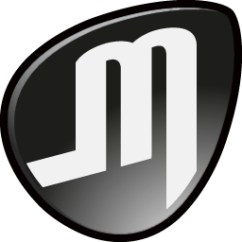 It's a strange place for mflow now, looking in from the outside. Launched with a real hope of providing a business model that will actually make some money, they've had the rug pulled under their feet, which is unfortunate because it is genuinely a useful well thought out offering.
"Given the increased interest in mflow this morning, we just wanted to say it's nice to see Spotify is following in our footsteps by adding some social discovery tools… We've only been launched 3 weeks and the big boys are playing catch up! :)" an mflow blog post purred this week.
It is though, public knowledge Spotify have been planning social features for a while and it's probable the new additions have been in the works for a while before they went live last week.
The music streaming space is currently looking like everything is falling into place. We7 announced that they've started to bring in enough advertising revenue to start paying it's artists a fairer royalty rate, and good on them.
If Spotify and We7 are now leading the way, with two different models that seem to work, why would the fickle music sharing public now start looking elsewhere in the direction of mflow?
Zath: This was a guest post from geetarchurchy, if you liked what he had to say, be sure to check out more of his great writing over at his blog; The Seldom Seen Kid.