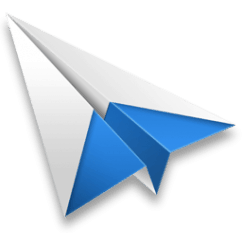 The last time we looked at Sparrow for the Mac, it was fresh off its original release and creating quite a bit of buzz on various blogs and social networks. It takes a lot of good design work to take email down to a Twitter sized client but the Sparrow team managed it well, creating an application that was as minimalist as possible whilst doing a lot of the things a full sized client such as Mail or Postbox could do.
Despite this, there were a few key features missing from Sparrow when it first launched, and the user interface had a tendency to be a little too simple at times. With this in mind, the Sparrow team has just updated the application to version 1.5 and there are a number of new features well worth checking out, so let's get to it!
The most obvious addition to Sparrow in version 1.5 is full compatibility with Mac OS X Lion. The main window now provides a default icon for entering full screen mode, so that you can manage your email without any outside distractions if that's how you like to work. This may seem to be quite a drastic step away from the simplistic interface of the original version, but everything maintains its place in full screen mode, and there are no added complexities to be worried about.
Behind the scenes a number of improvements have been made to Sparrow that make it easier to use on a regular basis. If you're a fan of large email attachments but often become frustrated by the limit imposed upon you by your provider, then you'll definitely appreciate the new built-in Dropbox attachment functionality. All you have to do is drag and drop the file which you want to attach into the compose window, and it will be uploaded using your Dropbox (or CloudApp, if you wish) account so that the recipient can download it quickly without having to sacrifice a large portion of their storage quota, and you can send attachments as large as you like! With full IMAP support in the latest version of Sparrow, you can also sync your Gmail, both classic and through Google Apps, through the app.
Other features that have been added behind the scenes of Sparrow 1.5 include improved search functionality, with tokens and suggestions, and remote image blocking for better spam control.
Although it isn't a revolutionary update, Sparrow 1.5 is a good step in the right direction for the development team. New updates are regularly being pushed to the App Store which edges Sparrow closer to the competition such as Apple's Mail, and allows users to enjoy the same feature set as you would in a larger client, but through a minimalist interface.
The layout of the app won't be to everyone's liking, but if you like to use applications with as few buttons as possible then Sparrow is well worth your time checking out. You can purchase it from the Mac App Store for £6.99, or try out the Lite version first if you're still not sold.
Hoping to study Computer Science at University in the near future, you'll seldom see John without a computer in touching distance! His interests include building computers, reading all sorts of literature and of course writing for Zath to keep you updated on all the latest in the world of tech! You can follow John on Twitter as @british_geek.