Sony Ericsson have been on somewhat of a spree lately when it comes to pumping out new smart phones. With handsets such as the Aino (PS3 Phone), Satio, Vivaz and Xperia flooding the market and attracting divided opinions amongst critics, it seemed as though they had well and truly left behind the days of dedicated camera phones in the 'Cyber-Shot' range alongside the trademark Sony Walkman phones which gave a little more attention to the musical side of things.
Yes it certainly seemed as though they had collaborated the two projects and were taking the market by storm. However, perhaps over the last couple of months or so a touch of nostalgia has set in and around the Sony Ericsson camp as they have now announced the impending release of two new Walkman handsets named the Zylo and Spiro.
The two new handsets aim to offer a wallet friendly alternative to the increasingly common 'smart phone', and provide a couple of good old fashioned mobile phones to those who couldn't give a damn about Android this and Multi-Touch that. On the other hand, don't go assuming that these aren't capable devices. They are feature packed and offer a great amount of functionality to those who frequently reminisce about the days of physical alphanumeric keypads and 2.5" screens.

The Zylo is most definitely superior to the Spiro in terms of capabilities, boasting 3D gaming, a built in FM radio, a 3.2MP camera and geo-tagging. All of this in addition to fantastic access to social networking features for those who do like to stay in touch with the modern world. Perhaps my favourite feature of all though, is the compatibility with high definition FLAC audio, pure lossless music and if the sound quality of the Walkman phones continue in their tradition of excellence, it'll be worth every penny because FLAC support is something completely foreign to any iPod and many other audio players out there. Not only that, being Sony Ericsson phones and all, they have access to both the PlayNow and TrackID services provided by the manufacturer.
The Spiro is not quite as impressive, but still dignified none the less, the screen is cut down to just 2.2" and the camera to just 2MP. However the FM radio, Bluetooth and 3.5mm audio jack remain intact. Both models also support microSD card storage expansion up to 16Gb.
Aesthetically, the phones are very similar. Both follow the 'human curvature design' that is consistent across the entire range of Sony Ericsson phones these days. They incorporate an ergonomic keypad which provides ease of use to the masses. Both phones are slide up designs with a complete set of physical buttons and for the most part, a glossy black finish. Stylish to say the least, but I would prefer to describe them as elegantly simplistic.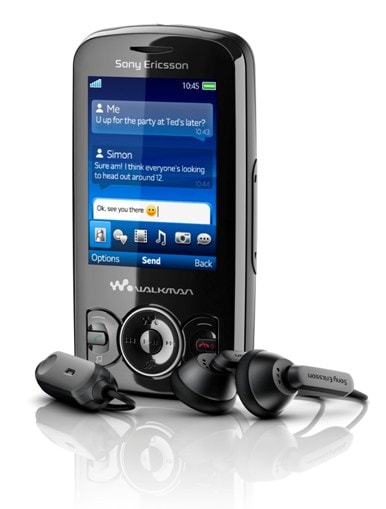 "The Sony Ericsson range of Walkman phones has seen tremendous success since it was first launched in 2005 having sold more than 130 million handsets to date — and we are still seeing a great appetite from consumers. Today's announcement aims to satisfy this demand by making the Walkman phone range available to a wider audience."
Said Jenny Maltesson, Marketing Business Manager at Sony Ericsson.
"By combining the best of the Walkmanâ"¢ functionality with a myriad of social networking capabilities, Sony Ericsson Zyloâ"¢ and Sony Ericsson Spiroâ"¢ offer consumers the chance to access and get a taste of what our Communication Entertainment portfolio has to offer," concluded Maltesson.
So what do you make of these handsets? If you are the owner of a modern smartphone such as an iPhone 3GS or Nexus One, would you ever consider going back to the old style handsets? These handsets do offer sufficient web access in order to provide the best possible social networking connectivity so is it really cutting back, or just adding an extra musical dimension to a modern phone? I guess we'll find out when they're released in Q3 of this year.