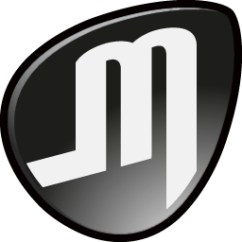 Last May we wrote about music streaming service Mflow and what affects the then new Spotify social features would have on the fledgling application.
Mflow have recently updated their offering and released a brand new web-based application which is currently rocking along quite nicely in beta.
The first thing you notice about the service is the tweaked interface which is now cleaner and more intuitive to use.
However, what is very cool about the update is the use of HTML5 to build the service. It means that you can use any browser and Mflow will work with ease, making your experience identical no matter what your preference.

Now, the big thing for Mflow users is the credit system; recommend music that your friends then buy, and you get rewarded with credits to purchase your own music. It's a great concept that encourages sharing and of course gives the artists something in return. With 5 million songs in Mflow's catalogue, that's a heck of a lot of music to get sharing.
The major difference with their main competitor Spotify, is the lack of ads or subscription fees — a business model built on user-sharing is a brave one indeed.
And it's also good to see that the folks at Mflow have a sense of humour — remember that 'make an album cover' meme? They've included it as a bit of functionality under 'Fun', nice touch.
A big consideration for music fans when deciding what service they're going to use is the substance of the actual catalogue on offer. In this case Mflow is well represented and gives you access to bands not on Spotify such as Oasis, Pink Floyd and Led Zepplin — vital listening now in a place online you can legally hear it.
What will be interesting to see is how Mflow will work with the major labels to help distribute music as soon as it's released, as per the recent announcement that as soon as music hits the airwaves, it'll be available to purchase online, a change from the airplay-to-build-interest model that has always been in place.
Overall, making Mflow available through a browser is a smart move and again helps to offer something a little different to the other streaming services currently in the marketplace.
Zath: This was a guest post from geetarchurchy, if you liked what he had to say, be sure to check out more of his great writing over at his blog; The Seldom Seen Kid.