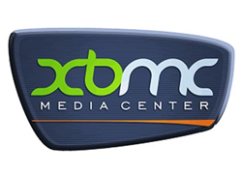 As promised in my How To Setup Xbox 360 Media Player Guide teaser, with this help of this guide you should be able to stream everything. Play anything. Hundreds of HD movies. Thousands of songs. No DVDs, no DRM, no getting up from the sofa. No need for your PC to even be on and above all, no fruit! I told you I'd show you how to do it, so here it is. From scratch.
Part One: Infrastructure and Software
I recommend that you follow this guide with a clean installation of Windows 7 on a modern, Intel, dual-core or better native PC (ie. Not VM or Boot Camp), with at least 2GB of RAM, an internal SATA HDD, wired Ethernet and USB2 onboard.

You will also need:
1 x broadband 4 port Ethernet router, configured for your ISP, plus network cables
1 x Xbox 360
3 x USB2 media drives
Please note that in this scenario, each drive represents your total home media storage. For example, if you want 1TB of available storage, you buy three 1TB drives. (yeah, I know, what about E-SATA and wot-not?.. There is a reason.)
Connect it all up like this (after you have read this whole guide):
Download and install Microsoft Security Essentials on the Windows 7 PC, then run Windows Update exhaustively, until only optional updates are available. Ensure that the two USB2 drives connected to the PC are clean-formatted in NTFS. Label the volumes "MYASS" and "MYBALLS" respectively. Oh go on, you know you want to…
Launch and configure "Backup and Restore" to select where you will save your backup. Select MYASS as the destination. Choose to save a system image, then, when you are asked to select what to backup, make sure you select the root of MYBALLS. Oh my 😉
At this point, you do get to choose the frequency of the backup. I suggest the default of once a week, however only you know when your PC will be switched on, so be mindful of that. Personally, I tend to leave the machine on during a weekday to backup, then off-it at night and over the weekend. Your mileage will vary, but once set-up, your backups will be a piece of cake from here-on, no matter how large your library grows. It just has to be scheduled to run when your PC isn't being used.
Download and install the following software…
Once you've done this, physically connect your Xbox 360 to the network, turn it on, and then follow the prompts on the Windows 7 machine which will find the Xbox as a "Media Centre Extender". Follow the wizard on both the Xbox and the PC to connect the Xbox to the Windows home group. This should be very straightforward, but in case it isn't, Microsoft offer excellent guides. Just ask Google.
Before you connect the USB2 drive to the Xbox 360, ensure that it is formatted in FAT32. Odds are, it will be anyway, as this is a common format agreeable to both Windows and OS/X, which most drives ship with. It's also the only disk format which the Xbox will read, but since every version of Windows since Windows 2000 won't format a FAT32 partition larger than 32GB, you'd better not NTFS that mo-fo, although with Swissknife, it really isn't a problem. Of course, we'll cover the "where might I have messed up" scenario, later on…
Coming next, in "Configure, Install and Link" we'll look at encoding, transcoding (posh encoding), streaming and redundantly storing an expansive and changing media library.