A few days ago the Electronic Entertainment Expo (E3) 2010 closed its doors, having provided many magical, momentous and maladroit surprises and previews for the games industry, the largest entertainment industry in the world.
While I may not be able to discuss everything, as such a feat would require a small army of journalists, I hope to be able to impart to you the low-down on some of the biggest titles and newest technology of E3 over the next few days and here's a roundup of the events in general of this premier games show…

Celebrity Gamers In Attendance
Turns out celebrities love to sit down and rock some video games as well, and so Nintendo was keen to show off some big names lost in the awesome power of the 3DS. [Steven Spielberg, Ryan Philippe, Zac Levi and Star Trek's LeVar Burton]
Best Publicity Stunts
Every company at E3 is grasping at your attention, some try scantily-clad women who've very little idea what's going on, others build elaborate booths and others put on publicity stunts, and most do all of it. Here are some of the best and most creative stunts:
– Toy Story Flash Mob
The video speaks for itself, but Disney organised a large flash dance mob right in the middle of one of the busiest areas to great effect.
– Lucha Libre AAA: Heroes del Ring Match
The PR people for Lucha Libre decided to hold a live wrestling match with real stakes. The winner would get his face on the cover of the game. After an aggressive and sweaty match Dr. Wagner emerged as victor!
– North Korean Army Invasion
To promote the new shooter Homefront, aside from adorning the parking lot with around 100 flags, sent a fake North Korean army into E3 presumably hastily recruited from the Asian (& people who look Asian) community.
– Kevin Butler's Sony Presser Appearance
For no reason other than for a laugh, Sony had fictitious Sony VP give a hilarious speech on stage. I'm not sure if I'm proud to be a gamer or worried!
– Methodman & Redman Concert
Popular rappers performed at the Konami booth to show off new Def Jam Rapstar. Not much else to say! (Yes, I did have to look up their names)
Other E3 Gaming News
Kinect has gone up on Amazon for $149.00. This is only speculation though with the official announcement arriving in August at Gamescom. Although it's an advanced technology it's a steep price, nearing the pricepoint for the actual console.
It's been rumoured that Nintendo's next console may be 3D, in what manner, we know not, but it seems they're waiting till around 30% of the specific market have 3D TVs before investing too much.
Gaikai, OnLive's rival cloud gaming service recently announced that it has signed a deal with EA to bring some of the popular PC games including Battlefield: Bad Company, Mass Effect and Medal of Honor. Gaikai is due to launch next year.
The creepy, yet amazing experience that was Milo & Kate shown to demonstrate Kinect at 2009's E3 was not present this year, but fear not: Peter Molyneux told VG247 that it is still under development and due to be re-revealed next month.
Microsoft is so confident in the new slimline Xbox 360 console that they haven't even installed the red LEDs that signify an RROD error, otherwise know as the ring of death. Tempt fate much?
The Coming 3D War
Sony unveiled their glasses-adorned 3D products feature this E3 with pride, championing it as the future of gaming. Extensive plans have been made to make everything 3D but I can't help but think Sony is barking up the wrong tree at the wrong time as most agree that playing games on a 3D TV, while it may look impressive, cause headaches after a period of time, and gamers tend to like to play for long periods.
Nintendo on the other hand, have been interested in 3D for about 20 years, and have been developing their latest handheld for 3 years. Clearly a great deal of time has been invested into the Nintendo 3DS and everyone, including myself, having tested it out on the floor at E3, is likely to agree that it was very much worthwhile.
The glasses-less version of 3D Nintendo have given us is subtle yet brilliant, and they appear to be contemplating 3D as part of gaming and not just a technology to get a one-up over another company.
Finally Microsoft sit back and watch the other's battle it out. Microsoft UK boss Neil Thompson, speaking to Eurogamer, claimed 3D is "an interesting technology of the future", saying it's just not viable presently for consumers. Although this would probably look more dignified if their Kinect games weren't such blatant take-offs from Nintendo.
Again it's simply another feud, much like motion control that seems detrimental to hardcore gamers more than anything, because of the time invested in developing the technology and time spent trying to convince us it's the future. Only Nintendo have something truly interesting to offer to gamers.
Motion Commotion
Now a running theme in the industry is the debacle over motion control. Nintendo got in the game early and now Sony and Microsoft would have you believe they're offerings are much more advanced, in different ways.
Microsoft gave us a more comprehensive look at the Kinect motion controller for Xbox 360, formerly known as Project Natal. Kinect uses no controller at all and tracks your body movements with very little latency, taking into account body size, even scaling difficulty for children; a fantastic and almost futuristic technology no doubt. But the best the folks at Microsoft could offer us in terms of games was Kinect Adventures, involving a simple river rafting game, with a cartoon aesthetic.
Take a look at the other titles and they practically mirror the first party Wii titles identically, with not a single core game. It seems Microsoft are happy to shrug off its main userbase to potentially gobble up a slice of Nintendo's pie.
Sony have taken a different approach, copying the basic design of the Wii's controls with more of an emphasis on the games that will utilise the sex-toy look-alike technology. Indeed, Sony is so determined to expand the compatibility of the Playstation Move motion controller that certain projects have been put on hold to accommodate it.
The highly anticipated Heavy Rain DLC has been halted in its tracks so that you can lose your virtual son with the Move and as soon as Media Molecule finishes up on Little Big Planet 2, they're straight back to the desks patching in Move support for level creation. Move will support some huge core games such as SOCOM 4, Killzone 3 and the eccentric and insane Kung Fu Rider.
It really depends on your disposition, whether you're more impressed with Sony, unoriginally, yet extensively adding a new control for lots of new titles or Microsoft innovating without the games to back it all up just yet. Both systems work 1:1 with decent accuracy, and both of their respective casual games are fun for around 10 minutes then begin to feel inane.
There are of course, still a large proportion of gamers who have absolutely no need for motion control, and for them we must sympathise with as the big companies all endeavour to be the winners in a category many simply do not care for.
Winners and Losers
Well the award for the strangest yet oddly endearing press conference has to go to Konami, thanks to the presentation of Never Dead from Shinta Nojiri, and the eagerly awaited Metal Gear: Rising and all its slicey goodness.
EA delivered all the expected hits, but it didn't take away from the spectacles that were Crysis 2, Dead Space 2 and the maelstrom of cheesy one —liners that is Bulletstorm. However Ubisoft probably pitched the best presser, with a long awaited sequel to the popular series Driver, solid work as always from the team behind Assassin's Creed: Brotherhood and a fantastical abstract experience from Tetsuya Mizuguchi's new game Child of Eden. Child of Eden is a motion control game for both the Move and Kinect which involves neon abstract shapes interacting with each other — difficult to explain but it looked bananas in good way.
There's really no debate here for the hardware giants, whether you're more disposed to Microsoft, Sony or Nintendo, and however much you may hate to admit it, if we have to put a 1st place rosette somewhere it has to be Nintendo. Nintendo didn't just steal the show, they broke in all guns blazing, nabbed it and sold in on the black market thanks to an indescribable experience offered by the 3DS with gorgeous graphics worthy of a Nintendo 64 and a whole host of awesome titles.
Nintendo's presser saw the reveal and revival of a number of truly classic franchises, quintessential Nintendo such as Donkey Kong, Kirby, Zelda and all the other surprises in between.
Meanwhile Sony deserve some props for some intriguing proclamations including the arrival of steamworks on the PSN, Killzone 3, a new Twisted Metal and exclusive content for Mafia II and the Medal of Honor reboot. There were some rumours of a Sony PSP 2 which could have done a little bit to stem the tide of hype over the 3DS but alas, a no show, and SCEA's John Koller squashed this well and truly claiming the PSP definitely has a 10 year life cycle.
PSN is likely to split its userbase despite positive expectations from Sony bosses, but the feature is only ancillary and at least promises the addition of many classic PS One titles.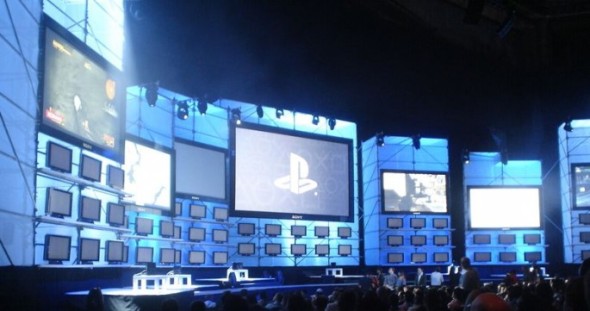 Finally, commiserations to Microsoft, who stunned the world with the promise of Project Natal last year, but failed to conjure up anything quite as impressive now it's actually arrived. Kinect may be revolutionary with its second round of games in 2011, developed for it and not rushed, but in terms of E3 it was nothing more than slightly interesting.
The Xbox 360 has failed to secure any really compelling exclusives, only the half-expected early DLC for Call of Duty: Black Ops, even big-hitters like Metal Gear: Rising and Portal 2 are multi-platform. The only real redeeming feature was the new Xbox 360 slim finally with built-in Wifi, avoiding the ridiculously overpriced add-on, along with a nice big hard drive.
But the real winners of E3? In spite of a spout of undisguised me-tooism on the motion control front, the gamers have some truly formidable titles heading for release across all platforms no matter whether its exclusive or not. Expect, neigh, plan to get absolutely no work done this autumn/winter period.
Summary
There were a number of themes at this year's expo, but E3 is really all about the new gaming experiences we're soon to get our hands on, oh and nervously looking at the booth girls.
Looking forward to this winter and the following year we've got a lot of good things ahead as well as some surprises. Kinect's second round of games will hopefully be a lot deeper, SOCOM 4 with a Move gun could prove interesting and the 3DS will surely have non-Nintendo lovers, feeling ever so awkward as they queue up to buy one, if only for MGS: Snake Eater 3D. Yes; it's looking good.