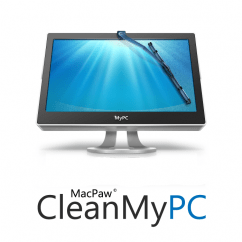 Just over a year ago we took a look at CleanMyMac, a utility from MacPaw that removes any unnecessary language files and universal binary files from your OS X drive and leaves you with more space to play around with for more important things, like your music.
Coming from a company named MacPaw, I never expected the utility to make its way over to Windows, but sure enough the developers have decided to venture into a world already containing free software such as CCleaner. Is it likely to be a successful move, or should MacPaw have stayed on Apple's side of the fence? Let's check out CleanMyPC for Windows!
After heading over to the MacPaw website, and downloading the small application, installation was a cinch. Unlike most Windows applications, CleanMyPC doesn't try and be sneaky and start itself on boot-up behind your back, nor does it install any crapware. In fact, ironically, it's one of the few pieces of crap removing software that doesn't put more rubbish on your machine before working it's magic, so kudos to the developers on that note.
The user interface looks really clean on Windows 7 and the window opens with a nice animation for all the components. Mentioning something like this may seem a little superfluous, but small details in the interface certainly helps CleanMyPC to differentiate itself from the competition it faces from many free applications.
Like CleanMyMac, all of the different sections of your machine that can be cleaned are available to access individually on the left hand side of the window, and you can start a new scan from the main window which will tell you how much space can be recovered on your hard drive from deleted unwanted language files and caches.
A complete scan of my PC took under a minute to complete, shorter than it takes on CCleaner by quite a margin. The cleaning process was also completed in no time at all.
There are also additional cleaning features available aside from the standard cleaning procedure that you'll find on Mac OS X. You can perform registry maintenance to remove any broken registry entries, manage applications which run at startup with your computer and even perform a complete uninstall of an application from within CleanMyPC if you'd rather use it than the Add/Remove function within your Control Panel.
With an attractive interface, quick scanning and fixing of issues and no bloatware, CleanMyPC is a great utility to have if you're looking to use cleaning software that you can trust. Not only do these guys have lots of experience in developing software to get rid of junk on your hard drive, they continue to produce the finest pieces of software available. Admittedly there isn't as large a range of cleaning options by default as there is on the Mac, but the manual registry scans make up for this by keeping your computer running at its best.
If you want to buy CleanMyPC, it's available for £11.99. There is also a fantastic offers for owners of CleanMyMac that gives you 50% off the price if you submit your registered email address.
Hoping to study Computer Science at University in the near future, you'll seldom see John without a computer in touching distance! His interests include building computers, reading all sorts of literature and of course writing for Zath to keep you updated on all the latest in the world of tech! You can follow John on Twitter as @british_geek.