With the growing popularity of Mac OS X, security has become a concern for many Mac users over the past few years.
With this in mind, AVG Technologies are offering AVG LinkScanner as a free download for Mac OS X, which scans links on websites for potential threats. If a website is clean, you'll see a simple green tick next to the link. If the site is regarded as a threat by the scanner, you'll see a red cross and be warned not to visit it.
The great thing about AVG LinkScanner is the simplicity. You don't have to take it upon yourself to scan content, as it's done automatically in the background before you click on the link. That way, you know about a potential threat without having to witness it first hand, unlike so many people browsing the web today.

Research conducted by AVG has determined that "99 per cent of all malicious threats are delivered through the web and cannot be stopped with traditional anti-virus software". This shows how much malware can be prevented from entering a system without the use of anti-virus software. LinkScanner is the first application of its kind for Mac OS X, and certainly goes a long way to improve security.
I've personally found that many Mac users are complacent about security, particularly after Apple's 'Mac vs PC' commercials, which made many grand claims about OS X being much more secure than Windows. In the real world, of course, every operating system has flaws and security holes (the user being one in some cases), so good security software is an absolute necessity with so many people on the web.
J.R. Smith, CEO of AVG Technologies commented on how
"Mac users have traditionally been less vulnerable to virus threats and attacks because of their lower market share, but that is quickly changing and no operating system is immune, as these attacks are leveraging the web to deliver malware that target web browsers and application vulnerabilities."
He continued to say "We [AVG] want to help you keep your private personal information private! And, because AVG believes strongly that security software like LinkScanner is critical, we believe it should be free."
It's worth noting that AVG LinkScanner is currently only compatible with Safari and Firefox web browsers. I found this after 10 minutes of browsing Google Chrome (my default browser on OS X) aimlessly, only to find that LinkScanner wasn't even active!
Although Mac's aren't targeted with masses of malware like Windows computers, LinkScanner makes one think of the old idiom: prevention is better than cure. It's certainly relevant to many Mac OS X users who have never had a virus on their system before, or never had any Mac anti-virus software to scan their system in the first place.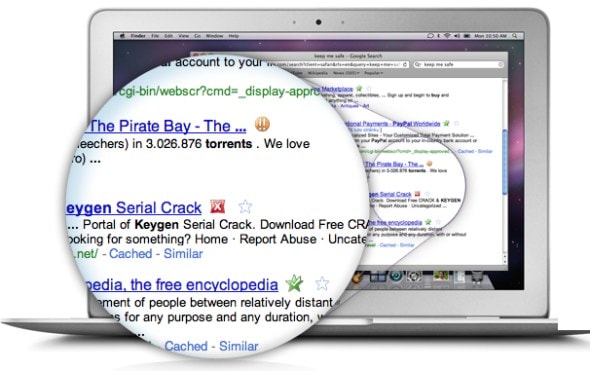 AVG LinkScanner for Mac is available as a free
download from the AVG LinkScanner
. It can run on Mac OS X Leopard and Snow Leopard, and is compatible with Safari 3.x and higher, as well as Firefox 3.x and higher.
Do you have an anti-virus system on your Mac? Or do you not use security on OS X? Be sure to let us know in the comments!
Via – Expert Reviews