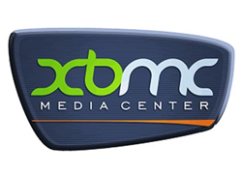 With this help of this guide, you should be able to stream everything. Play anything. Hundreds of HD movies. Thousands of songs. No DVDs, no DRM, no getting up from the sofa. No need for your PC to even be on and above all, no fruit! I told you I'd show you how to do it, so here it is. From scratch.
Part 1: Hardware Infrastructure
I recommend that you follow this guide having had a clean installation of Windows 7 on a modern, Intel, dual-core or better native PC (ie. Not VM or Boot Camp), with at least 2GB of RAM, an internal SATA HDD, wired Ethernet and USB2 onboard.
[Read more…]
I've been around PCs all my life and I'm an avid Windows enthusiast. I used to work in IT, but now simply enjoy it as a hobby; however I do still take an interest in the industry. I'm a compulsive tinkerer and have probably re-installed my machine more times than many normal people have switched theirs on. I'm a novice XBOX 360 gamer, mostly playing a mixture of driving and platform games, which I mostly suck at, possibly with the exception of Ridge Racer 6, which I simply don't have the time to play enough of. I enjoy all things tech and am a big fan of Leo Laporte and his "TWIT" network. I have a soft spot for high-tech in small packages and still miss the MiniDisc, just because it was so damn cool. I'm also a bit of a retro/nostalgia junkie and still have 20-year-old copies of C+VG magazine which I thumb through from time to time. Outside of technology, I like scuba diving and playing the didgeridoo (no, not at the same time) and I run a didgeridoo club with my dad.