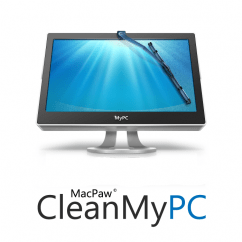 Digital storage space has become less of an issue in the past few years. You can pick up a 2TB hard drive for next to nothing and add it to existing collections of storage, with the potential of a RAID array consisting of enough space to hold an entire Blu-ray movie collection.
Unfortunately, the same cannot be said for solid state drives. Although these new storage drives are coming down in price compared to what they cost at this point a couple of years ago, they aren't cheap enough for you to be truly frivolous with your data.
Drives such as this 96GB Kingston SSD that we reviewed last year are in use in many laptops, so a lot of users are starting to cut down on the amount of data that they keep on their internal hard drive.
Despite this, I regularly receive emails and tweets of people asking how they can cut down on the amount of space they're using, confused as to why transferring their music collections of off their internal drive didn't solve their capacity woes.
In a number of cases, the users had a large number of cache files present on their machine. Although some users may be unfamiliar with them, cache files aren't dangerous, in fact, they're there to help your computer be as fast as possible whilst you're using certain applications.
Take Spotify, for example. Each time you listen to a track on Spotify, you have to download it. If you listen to a 5mb track ten times within the course of a week, you'll have downloaded 50mb of data. To save your bandwidth and help songs to load quicker, Spotify will store the data in a cache on your hard drive, which allows it to use that file each time you play the song so that it doesn't have to be re-downloaded.
Of course, if you have a limited amount of space available then caching all of the songs that you listen to might not be such a good idea. I had almost 2GB of cache files from Spotify alone on my hard drive, so it's easy to see how these things add up. You will also find cache files from web browsers, as some of the websites that you visit may be stored locally to speed up load times.
Fortunately, there is a simple solution. If you are a heavy Spotify user, but you don't have the luxury to give it multiple gigabytes of data on your hard drive, you can limit its cache file size through the program's preferences. By default it will use no more than 10% of the free disk space that you have, so for a 96GB drive, this will probably be around the 8GB mark after you've installed the OS and applications. If you wish to make this smaller, you can manually specify a size all the way down to 1GB.
If you want to remove the cache files that are already on your hard drive, then you can use a program such as CleanMyMac for OS X and Windows or CCleaner for Windows to get the job done painlessly. Any thoughts? Feel free to leave them in the comments section below!
Hoping to study Computer Science at University in the near future, you'll seldom see John without a computer in touching distance! His interests include building computers, reading all sorts of literature and of course writing for Zath to keep you updated on all the latest in the world of tech! You can follow John on Twitter as @british_geek.