Virgin Media Secures Four New Android Smartphones
Written by
Rob Nichols
on March 24, 2010 · Filed under
Tech
With the recent release of the LG InTouch Max Android handset, we can now also report that Virgin Media has secured a deal on a range of Android Handsets. The devices aim to bring Android to the masses as it has proved extremely popular on more luxurious handsets such as the Google Nexus One.
The range of devices that Virgin Media have secured include the LG InTouch Max, Samsung Galaxy Portal, Sony Ericsson's flagship Android device the Xperia X10 and the Nexus One's sister phone the HTC Desire. So clearly in this range there is something for everyone with the more exclusive offerings from HTC and Sony Ericsson and the lower end devices from LG and Samsung. As I said, this deal is about spreading the platform which has taken the UK by storm.
The 4 smartphones are obviously based around mobile web access and each brings its own individual strengths to the party…

LG InTouch Max
The LG InTouch Max device is based around social networking primarily and comes with a line of applications that adhere to its basic needs. Virgin have attached pay monthly tariffs to each device with this one offering 250 minutes, Unlimited texts and Unlimited mobile internet for a modest £22 a month with a free phone.
Samsung Galaxy Portal
The Samsung Galaxy Portal comes with serious GPS capability built into an extremely sleek and beautiful device. The 'Augmented-reality' app allows you to visually search for places of interest and exact locations such as new bars and clubs, as well as cash machines and train stations. This one is available on the same impressive tariff of £22 a month.
HTC Desire
The HTC Desire is yet to be released, however it is the more powerful of the devices provided offering pretty much an exact replica of the Google Nexus One. Centered around being a powerful and capable device which handles mobile internet, e-mail, social networking through HTC's Friend Stream app, as well as high quality photography and video capture capability.
The big differences between the HTC Desire and the Nexus One being the inclusion of HTC's Sense UI and physical navigation buttons rather than touch sensitive ones, although to keep costs down it misses out on having the Nexus One's noise cancelling technology. Due to launch in April it will be available on a range of tariffs yet to be disclosed.
Sony Ericsson Xperia X10
Last but by no means least is the Sony Ericsson Xperia X10. With signature apps such as Mediascape and Timescape, which provide an intuitive way of organising everything in your phone such as interaction with contacts and social network browsing and management of Facebook, Twitter, emails, texts through a timeline based interface, thats Timescape anyway. Mediascape provides a similar experience for all your movies, music and photos. Again, this is yet to be released and will be done so via several different tariffs.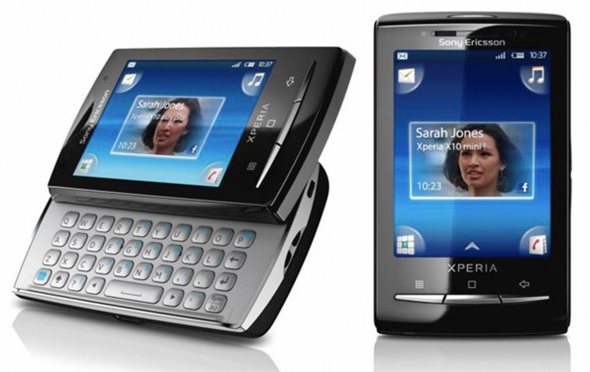 So that's the lot for now. Virgin Media have really got stuck into securing these deals with Android devices. I think they (along with millions of others) have sensed a serious competitor for the iPhone 3GS here and have potentially beaten several rival networks to a real prize.
Do you like Virgin as a mobile network? Have you had good customer service from them in the past? If so and you've already got an Android phone or are happy with whatever current handset you have, but want to move networks, you might want to just order a free Virgin Media sim card as it's quite a simple option to do.
Have you had any experience with Android? What do you think of this move by Virgin Media and how do you rate the chance of success based on your experiences with Google's platform? Personally, I'm pleased that Android is branching out into more affordable devices.
Via – TechRadar & The Register