Tron Legacy Trailer #2
Written by
Ender
on March 9, 2010 · Filed under
TV/Movies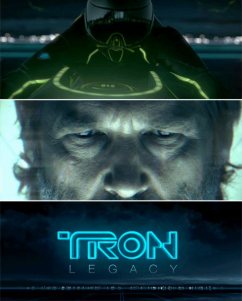 I mentioned last week that Disney were talking about a possible Tron trilogy, but only if the new Tron Legacy does well at the cinema.
Well following on from the back of that news, a new trailer has been released and I cannot wait to see this film. Looking at the original Tron trailer, you can see how dated it is, yet is still remains a classic. But Tron Legacy will be the way that Tron was meant to be seen, and the fact that we'll be able to watch it in 3D is all the more exciting.

The base of the story seems to be that Flynn's (Jeff Bridges) son goes looking for him after being told by Alan Bradley (Bruce Boxleitner) that a message had been received from Flynn's office. Of course, his son ends up going into Tron and ends up finding his father (I presume). But that's about as much as I know.
Check out the trailer below and let us know what you think.
Via – IGN