Tag listing for
tv
With the World Cup imminent, more and more companies are jumping on the bandwagon. We've already seen Sony with their special TV trade-in offers and such, but now it's Sky's turn and in their infinite wisdom they have decided to release a trio of special edition Sky HD boxes with a whopping 1TB internal storage.
The Sky HD boxes themselves are designed by three rather famous designers in their own right. First is fashion designer Wayne Hemingway, the second Gerald Scarfe a widely recognised illustrator and actor Phil Daniels completes the threesome who have each created a print to sit atop the limited edition boxes. Each print resembles each designer's visions of sport and attempts to bring out their passion for the game.
Continue reading »
Television, particularly involving Sky, is becoming a recurring theme on Zath of late as it seems they have been particularly busy promoting their latest and greatest offerings whether it be Sky high definition TV, being a broadband internet access provider or phones. Now it's time for some results. Today Sky published their third quarter results for the nine months up until 31 March 2010.
The results are certainly intriguing and it is evident that the global transition to high definition television is accelerating here in the UK, as Sky confirm that one in four of its customers are enjoying HD content via Sky HD, their premium TV service. That equates to a whopping 2.5 million homes nationwide.
A simple calculation will tell you that that means Sky is now providing TV to almost 10 million homes in the UK. With a massive collection of channels included, most notably their formidable 39 HD channels, forecast to become 50 by year's end, suffice it to say that they are somewhat dominant in the television market in the UK.
Continue reading »
A general election, particularly one of this apparent magnitude, will always cause a bit of a stir and supposedly, if you believe what you hear, change will be the result. However, there is always skepticism as to the truth in that, but not anymore because this general election will see the transition of Sky News to high definition.
Announced today, the popular news channel will become the latest part of Sky's premium HD services that we have covered fairly frequently in recent weeks and months, what with the introduction of ITV HD and the upcoming launch of Five HD. The channel will appear on all Sky HD subscribers boxes as channel 517, alongside it's standard definition alternative that currently resides at 501.
Continue reading »
I recently had chance to take a look at the latest Panasonic 3DTV range for 2010 at an event held at a recording studio in London, up close and personal so to speak, well the foreground imagery was at any rate!
Panasonic first showed these particular plasma-based 1080p 3DTVs at the recent Consumer Electronics Show (CES 2010) in Las Vegas and from seeing the coverage that came out of that event, it was Panasonic's 3DTVs that people came away thinking were the best in comparison to all the big manufacturers who were exhibiting their latest products there.
If you've been following Zath for any length of time now, you'll know that we're big fans of HDTVs, home cinema equipment and more recently 3D cinema and 3DTVs. Therefore, the opportunity to take a look at 3DTV retail products actually aimed at the consumer market was one that I relished, especially since outside of an NVIDIA 3D gaming session at Eurogamer Expo and a 3D theatre experience at the London Eye – beyond that nothing, I've not even seen the Avatar 3D film, so this was the first time I was going to see it in action.
Continue reading »
As you are probably well aware of by now, or at least you should be if you've been keeping up to date with our latest posts, the world of 3D television is taking huge strides in order to provide more and more 3D content.
With UK pubs airing a Premier League football matches in 3D this season, the public have taken to the idea pretty rapidly. Therefore, FIFA have teamed up with Sony to provide a whole host of 3D matches in this Summer's World Cup in South Africa.
ESPN in the USA and Sogecable in Spain with more partners to come including selected cinemas worldwide, will be covering a number of games from selected stadia. The venue's being Soccer City and Ellis Park in the nation's capital of Johannesburg in addition to the grounds in Durban, Cape Town and Port Elizabeth.
Continue reading »
This Saturday sees the second instalment of Sky's introduction of 3DTV football coverage in UK pubs. With Manchester United Vs Chelsea being aired in selected pubs around the UK, Sky have now launched a new 3D Pub Finder service on their website.
Basically, it just allows you to find the nearest pub to you that is airing the match in 3D by entering your postcode. The results display the distance from your location as well as the name and address of the pub's listed. I was surprised to see how many pubs are actually airing this match in 3D, particularly close to my home in Lancashire.
Continue reading »
Just this week I wrote about the introduction of ITV HD to Sky and Virgin's high definition services. But upon browsing the web and checking my e-mails it has now come to my attention that another terrestrial channel, Five, will soon be launching an HD channel as well.
Five HD will start broadcasting to more than 2 million Sky HD subscribers in July of this year, which will put a smile on the face of fans of hit US drama's such as CSI and FlashForward. In addition to this, in recent months and years Five has acquired the right to show popular australian soap Neighbours along with Home & Away. They also provide a solid line up of blockbuster movies and more importantly to football fans, UEFA Europa league football.
Continue reading »
This is big news for those of us who enjoy watching a lot of sport. Football in particular. It has been confirmed that ITV1 will at last be officially broadcast in HD as of this April 2010 for Sky HD and Virgin Media customers. It comes as no surprise seeing as the company have shared broadcasting rights in the UK for this Summer's World Cup in South Africa.
ITV HD has been airing Freeview and Freesat for a while now, but from next month it will, for the first time, be a standalone channel. Obviously the major news though, is that Sky HD and Virgin Media V+ subscribers will now have access to the high definition channel.
Of course, ITV is more than just a sports channel. A lot more. Although many people may not enjoy all of the shows aired, it is clear that many of us do. Soaps such as Coronation Street and reality/talent shows such as Britain's Got Talent keep millions pinned to their armchairs for hours upon end throughout the year. Other top shows include Law and Order: UK and Lewis which have become popular more recently.
Continue reading »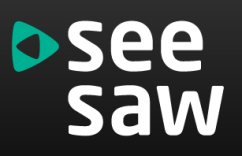 SeeSaw is a combination of already popular online TV services from BBC, C4 and FIVE. I believe this idea to have a great amount of potential when it comes to attracting visitors. With some good publicity and strong marketing, I'm pretty sure people would be swayed towards it for the simple reason that everything is in one place.
Given the choice, I think everyone would prefer it all to be on one site rather than having to flick between separate services from each channel – which was one of the driving forces behind the Kangaroo online TV service which got cancelled before launch, SeeSaw is what has been created from the ashes of that service.
But that's just an idea, a principle, a basis to build upon. The real question is, how have they executed it? Well, after testing the site for a while over the past couple of days since it's public release (after previously having tested out the SeeSaw TV Online beta), I have found the site to be an interesting addition to the UK online streaming TV landscape.
Continue reading »
The final season of Lost is now almost finally upon us and you might have seen in our recent Lost season 6 preview, the re-cap video we showed in that just goes to illustrate all the different twists and turns that this mysterious TV show has taken it in 5 years.
However, the one thing that everyone is hoping for is that they continue to give us answers…and by answers, we mean the big answers to some of the fundamental questions and mysteries on the show that have been there since the beginning…what is the smoke monster and what significance have the numbers got?
Continue reading »
For many football fans this weekend just gone will be a memorable one. Not just because of the traditionally fierce clash between Arsenal and Manchester United, but because of the fact that for the first time ever, in pubs up and down the country, the game was aired in Sky 3DTV.
Much has been made of the 3D scene in the past few months and this is surely a massive step forward in terms of sport. Some may argue that whilst impressive, it's more for glamour than anything else, but then again that seems to be the way football is these days anyway. Whether or not it is necessary doesn't deny the fact that an impressive display of 3D football got many fans excited for the future of football on TV.
Continue reading »
Trying to push the boundaries of technology is difficult , and it takes years of scientific research to come up with something genuinely new and special – but it's a lot easier to look at something you've already got and improve it.
Even easier than that is taking an old technology that people will still be fond of, put it in a cute shell, add some modern comforts and sell it to a market crying out for both technology and that hint of nostalgia, and that's where the LG serie 1 comes in.
Continue reading »
That's right, the beginning of the end is in sight for one of the most mysterious and mind-bending TV shows ever made when Lost season 6 starts showing in America on 2nd February or from the 5th February here in the UK.
During the course of the previous 5 years of Lost, we've seen the producers of the show employ different methods to tell us the story including flashbacks and flashforwards, in season 5 some of Lost's plot kind of came full circle in terms of some of the island's history and the previous seasons, such as that of the Dharma Initiative.
Continue reading »
The BBC are now going to try their hands in the games industry once again for some of their hit TV shows. The games that are privileged to be getting a gaming overhaul are Doctor Who, Top Gear and……….In the Night Garden amongst others.
Out of that list I can only see one game that would actually work if done correctly and that's Doctor Who. But don't expect to see high-def versions of these games as they will be released on iPhone, Facebook, Wii and DS.
As much as I love Top Gear I just can't see it working as a game (perhaps you get to be Michael Schumacher as the Stig as you drive around the Top Gear test track racing cars!) and as far In the Night Garden, it just again goes with what I have previously said about the Nintendo Wii (drying up) with its gimmicky games. Just by reading what platforms they're to be released on has me thinking these are nothing more the cheap, crap money grabbing games.
Continue reading »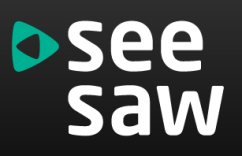 SeeSaw is an upcoming online TV service that will be launched in the UK in the next few months which will be aiming to provide its users with a variety of content, including British programming as well as international shows such as those from the US. SeeSaw will be presented in a high quality viewing platform which should allow viewers to enjoy a wide variety of popular TV programming on-demand, presumably in an iPlayer straming video kind of presentation.
Continue reading »
I have to be honest and say that I've only recently got into Family Guy. I have season 1 on DVD and would watch it every now and then, but I've started watching it a lot more recently and I love it.
I saw the first Family Guy Star Wars film and thought it was ok compared to the TV show, so when I got this I wasn't really expecting it to be amazing, but I found Family Guy: Something, Something, Something Dark Side lot of this to be pure comedy genius.
Continue reading »
Just wanted to publish a quick post wishing everyone a very Merry Christmas from us all here at Zath, which is actually our third Christmas since I personally started blogging here at Zath.co.uk!
This year has really flown by, things have been really busy here in the last few months and moving in the right direction! We've got lots of exciting developments and plans for 2010, so we hope that you keep on coming back to the site, be sure that you've subscribed to our RSS feed, become a fan on Facebook and/or follow Zath on Twitter.
Continue reading »
Although I'm a massive Star Trek fan, I was a little skeptical (in between the excitement) when I bought Star Trek: The Original Series Remastered on Blu-Ray; I wasn't sure if I was ready for my favourite show to be plagued with cheap CGI like others before it, but I wanted to see how well a 40 year old show could be polished up for Blu-Ray!
I was very happy with the pricing for the box sets, as Trek DVD's have always been notoriously expensive. You can purchase the remastered DVD's for £30, and the Blu-Ray versions for a little over £45.
Continue reading »
A magic wand remote control? Well have you ever thought it would be really cool to be able to wave a magic wand and make David Dickinson disappear? Or wished you could mute a long-winded politician with a simple flick of your wrist? Well, now you can with the Magic Wand Remote Control from Kymera!
Continue reading »
Here's the latest in hi-tech gadgets and general technology that sparked our interest here at Zath, but we didn't get chance to cover ourselves – thankfully these sites did do and you should definitely check them out as we liked reading these articles!
Night Vision Goggles – Who hasn't played a stealth computer game or watched them used on TV and movies and not wanted to have some yourself to scout out your surroundings in the dark?
Laser Airzooka – When the Airzooka was first released, it allowed you to shoot people with air! Now you can improve your accuracy given the nearly added laser sight!
Continue reading »