Tag listing for
android
When I took a look at the original HTC Sensation last summer, I was left impressed by its qHD display and the speed at which the phone carried out tasks, thanks in no small part to its 1.2GHz dual-core processor. Apparently, I wasn't the only person who enjoyed using it either, as it's proved popular enough for HTC to partner with Beats Audio and release the new HTC Sensation XL with Beats earphones bundled in.
After setting the bar so high with the original model, though, can the Sensation XL live up to its name? Let's take a closer look and find out!
Continue reading »
Reports concerning the impending death of the conventional notebook have been greatly exaggerated. They certainly aren't going to be replaced by tablets anytime soon; professionals and regular consumers around the globe use them on a daily hourly basis, so it's great to see them getting the attention that they deserve from companies such as Lenovo at this year's CES.
One of the biggest issues with conventional notebooks is the poor battery life that they achieve. Many new models coming to market can barely reach 3 hours without completely dying, so it's naturally become a major issue for a lot of manufacturers.
We've been promised new battery technology for many years now, and it's never arrived. Processors have become more efficient, but there's only so much that hardware optimisation for minimum power consumption can achieve. As a result, Lenovo has turned to software to solve their problem.
Continue reading »
You'd be forgiven for not noticing the arrival of Sony Ericsson's Xperia Arc S in the smartphone market when it was launched a few months ago. After all, it's becoming harder to differentiate between the phones that carry the "Xperia" name as the branding is used on more models every quarter.
The last time we took a look at a Sony Ericsson device was back in September 2011 when we reviewed the Xperia Neo and although it felt like an Xperia Play without the 'Play', it definitely hit the mark for its price point.
Continue reading »
Amazon has just unveiled their rumoured tablet, the Kindle Fire, at a press event today, and it certainly hasn't disappointed. Not in the US anyway.
Running a heavily modified version of Google's Android and packing a dual-core processor, the Kindle Fire will allow you to do all of the things that you would do on any other tablet. You can browse the web (more on that in a little while), download apps from Amazon's own app store and consume as much media as you can handle.
Continue reading »
Whenever I approach a review for a phone, I try my best to do so without any pre-judgements about the device that I'm about to use. I'll ignore the vast majority of reviews already written, and get a feel for things before loving or hating it, but for the Xperia Neo this is particularly difficult.
You see, as far as I was concerned, the Xperia Neo is simply Sony's Xperia Play without the 'Play'. It has a very similar look and feel to the so called Playstation Phone, with the same style chrome finished buttons beneath the screen and the same curvature around the edges. The only problem is I didn't particularly like the Play until I used the Playstation app…
Still, I'm a firm believer in clean slates, and a clean slate is just what I gave the Xperia Neo. After all, it's cheaper than its gaming relative and can still pack a fairly powerful punch. Let's take a closer look, shall we?
Continue reading »
There isn't normally a huge amount of hype surrounding an LG smartphone launch. The company isn't well known for high end devices, and is often overshadowed by other companies such as HTC and Samsung. With the launch of the Optimus 3D, however, all eyes are firmly fixed upon the South Korean company.
The latest Optimus is the world's first glasses free 3D smartphone, and boasts an array of 3D content including games and stereoscopic images taken with the two rear cameras, but is the extra dimension simply a gimmick to capture a curious audience or a valuable feature that will find its way onto other devices in the next year?
Continue reading »
The recently released HTC Sensation, dubbed as a 'multimedia superphone', is probably the biggest iPhone competitor on the market right now, with impressive specs which include a 4.3-inch qHD display and dual core processor. Running Google's latest version of Android with HTC Sense 3.0, it's certainly a tempting choice for many people not wishing to buy an iOS device at the moment. We've been very interested to see how it performs ever since we first heard about the HTC Sensation announcement. But how does it stack up against other Android phones available to buy, including our old favourite the HTC Desire? Let's find out!
Hardware
HTC has gone all out on the Sensation to make it look absolutely perfect. Whereas most phones with large screens feel unnaturally big in your hand, HTC has done a great job of making the device feel sturdy yet comfortable to hold. The unibody exterior is under 5 inches tall and less than half an inch thin, with capacitive buttons placed underneath the gorgeous, glass contoured display.
Everything inside the Sensation is powered by the 1.2GHz dual core processor, and this is coupled with 768MB of RAM making it one of the fastest available phones on the market at the time of writing.
Continue reading »
There are two distinct ecosystems developing in the mobile industry. They are emerging from two phenomenally powerful camps: Apple and Google. Apple has iOS; Google has Android. We all know that, we see it every day, and the way the industry is heading, and the coverage of the industry in the world media, it seems the common opinion that tablets and smartphones go hand in hand. The success of an OS on a tablet is bred from the success it's had on the smartphone and vice versa. Well, here's a tip: maybe that's not the case.
Continue reading »
On the lookout for a new application to manage my to-do items after I decided that 'Things' was priced ridiculously high for such an inherently basic app, I headed over to the Mac App Store and began scouting around. What I was confronted with was a host of apps priced well over and above what I was willing to pay, with very little justification for it. Then I was recommended Wunderlist. Not restricted to the Mac, instead being open to a wide range of the most popular platforms.
What I like most about Wunderlist is that unlike its pricey competitors, it won't set you back a dime. On all platforms, including OS X, iOS, Android and Windows, it's free to download from various sources. There's no catch hidden away either, registration for use of the service is also as described. Free.
Continue reading »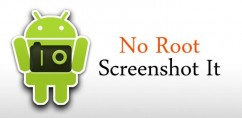 Why would you want an Android app with a name such as 'No Root Screenshot It'? Well, taking a screenshot on your computer is a fundamental principle. Everyone knows how to do it, most people take advantage of it, and the world keeps on spinning. For some reason, though, Google never quite grasped this concept of a 'screenshot'. Android is getting pretty mature nowadays. It has a phone and tablet version, but there is still no way to take a screenshot without hooking your phone up to the SDK and using developer tools (really Google, really?!) or downloading a third party application.
Furthermore, such third party applications often require a rooted Android phone, which is a no-go for most regular human beings, and an additional step for willing nerds. Fortunately, I just came across an application in the Android Market that can take a screenshot on your phone without you having to root it first. There are, however, a couple of catches… 
Continue reading »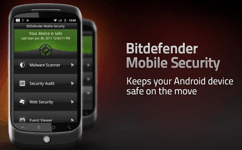 You know for certain that a platform has made it when there's security software available on its Market. Mobile malware is big bucks these days, with the potential to steal private messages and access voicemail – just ask Mr Murdoch and Rebekah Brooks, they'll tell you I'm right – and so security software is bound to become more and more popular on our phones.
It's no surprise, then, that BitDefender has decided to race ahead of the competition and release a beta version of their mobile security application, which allows you to scan your phone for malware and actively protect it against web threats.
Continue reading »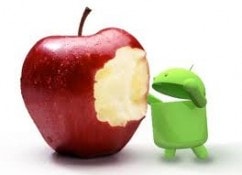 Android has come a long way since the days of Cupcake. Four desserts later, and new Android phones are rocking Android 2.3, otherwise known as Gingerbread, which has already made its way on to lots of handsets across the world.
If you've recently adopted Android, you may be surprised to see that there is no dedicated application for keeping all of your data in sync with your computer, at least not on most phones. Android makes sure that everything from your contacts to your application history is synced with the cloud, but what happens when you want to transfer those contacts over to your Mac?
Continue reading »
Keeping all of the data on your phone in check is hard enough without having to worry about keeping it all synced and organised across your other devices too, but without a closed system like Apple's iOS and iTunes relationship, it's pretty hard to keep all of your Android data in one place locally.
Despite all of your information being in the cloud, if you wanted to access your contacts locally on your PC, you'd have a pretty tough time doing so, as Microsoft doesn't include a tool within Windows to sync with any cloud services like you can with some of Apple's applications in Mac OS X. This means that you'll need a bit more third party software than you would on the Mac, but it's still manageable!
Continue reading »
The Sony Ericsson Xperia Play – casually known as the PlayStation Phone – may be one of the most anticipated mobile devices of the past few years; rumours of such a device had been circling the internet for months before its eventual unveiling at the early stages of this year. The concept is quite simple really: take what is arguably the most successful gaming platform of all time and merge it with your everyday smartphone to give people a great gaming experience on the go. After all, if any company knows what it takes to make a successful games console it's Sony, right?
With physical, slide-out controls and a dedicated PlayStation application alongside the Android market, the Xperia Play certainly has a lot of promise for those wanting to take their games with them, but does it live up to all the hype? Let's take a closer look and find out for ourselves!
Continue reading »
Amazon has been growing its arsenal of tablet worthy software and services for some time now, and from a business standpoint it makes perfect sense to enter a market in which it is already so familiar. With the Cloud Drive, their controversial cloud-based music streaming service already available, and a number of other digital distribution networks for the many forms of media commonly demanded on tablets, Amazon is all set to head straight to the top of the increasingly congested tablet market, with a potentially impressive combination of tablet hardware and software.
One of the key services that will undoubtedly be implemented onto an Amazon tablet will be Kindle functionality. Amazon's eBook service is far and away industry leading, it sells more eBooks than physical hardbacks now, and is already hosted on its own hardware as well as being available as an app on every other device under the sun (almost). But could this be a hinderance to the large scale adoption of an Amazon tablet?
Continue reading »
It's easy to look back over the past couple of decades and pinpoint Microsoft's Windows as the dominant force in the industry. So dominant, in fact, that at some point it is inevitable that most, if not all, of us have used a Windows-based machine. And if you're currently on a PC, there's a 90% chance you're running Windows as we speak.
Whilst opinions are divided on the matter of quality, Mac OS X and the many Linux distributions pale in comparison to Windows when it comes to worldwide usage, yet the mobile industry strikes a stark contrast, with Apple, and a previously unthought of party in the form of Google, commanding a far greater presence than Microsoft, who has failed to impress repeatedly with its Windows Mobile operating systems in recent years.
Continue reading »
Probably ever since the first wheel was invented, people have rated their wealth by their possessions and how well they compare to others: in medieval times it was the number of wives you had, in the 1930s it was your radio, in the 60s it was colour TVs and now arguably it is your phone.
However some interesting research suggests that in fact many of those who own fancy mobile phones are those that are further down the earning hierarchy than they may first appear and that there is one phone that suffers from financial deficiencies in it's owners more than others: the iPhone.
Despite the logical inference that the high price tag would mean that only the wealthy could afford to buy an iPhone almost one in five iPhone owners in this survey admitted that their main account is always overdrawn, a statistic that is around double the national average of one-in-ten people.
Continue reading »
With Android being skinned left, right and centre by every phone manufacturer under the sun these days, some experiences are going to be better than others. Fortunately, with the versatility that many Android phones offer, it's simple to root your device (check out or guide to rooting the Nexus One if you want an idea of how it's done, although each phone has its differences) and load custom ROMs such as the popular Cyanogen, on to it instead.
Cyanogen isn't the only custom ROM knocking around though, there are literally hundreds of tweaked images of Android running around on the internet. One such option is MIUI, a ROM from China, that adds a number of unique additions to stock Android, and is soon updated to the latest version unlike many custom skins that are applied from manufacturers; the latest version of MIUI is running Android 2.3 (Gingerbread). Let's take a look at what it has to offer!
Continue reading »
Have you been mulling over the options for your next smartphone purchase lately? With the iPhone 5 and new HP phones such as the Pré 3 and Veer around the corner, you may be forgiven for not considering a HTC device, after all there hasn't been any unique revolutionary phones such as the Desire to come off the HTC production line for a good few months now, which, as we all know may as well be decades in tech years.
At today's event in London, however, HTC placed itself firmly back on the radar of smartphone hunters up and down the country with the new HTC Sensation announcement. With a dual core processor, high resolution display and quality camera, the Sensation is a force to be reckoned with in the Android world!
Continue reading »
Back in October, I got myself a Samsung Omnia 7 running Windows Phone 7. The latest and apparently greatest mobile operating system to arrive out of Microsoft. Now here's the thing: back in October/November-time, I put together a full review of the platform, and all in all it stacked up pretty well for a newcomer.
However, since then the platform has been entirely stagnant, with only one attempt at a software update and that didn't quite go to plan. But that's not all, there is so much wrong with the platform it's hard to know where to start, and it's been boiling up inside me now for so long, it's time to get it off my chest.
Continue reading »