PS3 Platinum Games Range Expanded!
Written by
Ender
on September 8, 2009 · Filed under
Games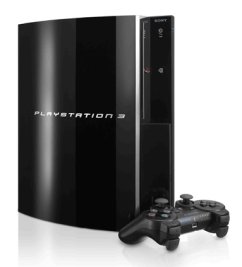 It's been announced this morning that Sony are to release four more titles to the Platinum games range for PS3 which has now been ongoing for over a year now. These latest new titles being added to the PS3 Platinum range will include:

Metal Gear Solid 4 has already been released on Platinum back in March, so it's a bit odd that it's being announced as a new title in the Platinum range.
Each title has sold over 400,000 copies and as always the games will cost £19.99 each. It's been a long time coming, but I can now finally afford to buy both Resistance 2 and Motorstorm: Pacific Rift. I was a big fan of the first ones (just check out my Resistance and Motorstorm reviews), and I'm looking forward to getting my hands on the sequels.
Do you think this list is a little small or that there should be some more titles on the list? Let us know in the comments section below.
Via – Eurogamer