Possible Tron Trilogy On Its Way?
Written by
Ender
on March 2, 2010 · Filed under
TV/Movies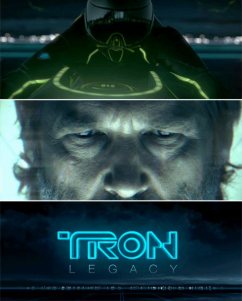 It's not even out yet, but there's already talk of a new Tron trilogy…….IF the upcoming 'Tron: Legacy' can make a huge sum of money at the box office.
Disney has said because of the hype that Tron: Legacy is starting to pick up, it's likely that a trilogy will be on the cards. Following on from Disney's Pirates of the Caribbean trilogy is this a good thing? Pirates was amazing, but got worse as they went along (mainly because of Orlando Bloom's and Kiera Knightleys god awful performances…in my opinion).
If it hadn't been for one Johnny Depp, those films would have failed abysmally, no wonder they won't be back, but Johnny Depp will return for a 4th Pirates of the Caribbean movie.

So what's to say that the proposed trilogy of Tron will be any good. Surely if Tron: Legacy does become and box office success, why not leave it at that instead of cashing in as Hollywood always seems to do?
Not only is there possibly a trilogy, but a computer animated TV series which will fill in the gaps between the first and second films of the new trilogy which has been pencilled in for late 2011/early 2012 as well as a new Tron ride in Disneyland. A bit OTT?
I'm excited to see Tron: Legacy as I thought the original was really good a deserves an overhaul as it were, and seeing it in 3D, in my eyes, is the way it was meant to be seen!
But let's see how well Tron: Legacy does when it's released at the back end of this year.
Think a trilogy is a good idea if all goes well, or are Disney just hoping to cash in and drive another franchise into the ground? Let us know below.
Via – IGN