Please allow me to paint a picture for you. You're having a ludicrously productive day, a rare occurrence in anyone's life, and have are a couple of things on the go, a few windows on your desktop that you have open in various Spaces and a number of projects floating around. All of a sudden, you see a tweet about a new software update that's available for your computer. You just can't resist clicking that little Apple button and checking for updates, only to see that the update in question requires a restart.
All of a sudden, your productivity has disappeared, your windows disappear as you restart your Mac, and when you're back on the desktop with everything installed and up to date, you have no idea where to start. In Lion, Apple has introduced a feature called 'Resume' to stop just that situation from happening…
Continue reading »
Apple only offering a digital download of Lion has been one of the main talking points throughout the build up to the release of the new OS, and it caused quite a stir among the traditionalist tech buffs who'd still rather install their new OS via physical methods rather than digitally. If that sounds like you, then dont worry, Apple's got you covered.
Rumour has it, that come next month Apple will retail Lion in the stores, but not on the usual optical discs we've come to know and love, but rather on USB flash drives. Predictably, this will mean you have to dish out a little more dough to get your hands on the latest Mac OS, to the tune of £55 in total.
Continue reading »
Government authorities and workers, please take note (I'm looking at you, tax people!): encryption protects your data, so that there isn't a national outcry every time one of you spoons loses a bloody laptop or pen drive on the train. It exists to protect sensitive information, so USE IT!
With Lion, there's no excuse not to enable FileVault. Not only is it more compatible with other features of Mac OS X now, such as Time Machine, it also protects the entire Mac OS X partition, not just your home folder.
Continue reading »
Gestures are a big part of Mac OS X Lion. In fact, they're such a big part that you're really missing out on a lot of features unless you have a Magic Trackpad for your desktop or a multitouch trackpad on your laptop.
With the introduction of the multitouch trackpad in Apple's notebooks, more complex gestures were introduced with Leopard in 2007, but there are a whole host of new ones in Lion, so let's check them out so that you're well versed in using them!
Continue reading »
If you're creating a document to send to a lot of recipients, signing it can be a huge hassle. You could scan in a piece of paper with your signature written on it but that never works too well, leaving you with the option of signing each copy of the letter or signing one copy and then making a photocopy from the original.
Here's a better idea: why don't you take advantage of that FaceTime HD camera sitting comfortably at the top of that new Mac of yours? You can now use Preview in Lion to 'scan' in your signature from a piece of paper just by holding it over your webcam, and it works pretty well!
Continue reading »
One of the best features introduced with Mac OS X Leopard in 2007 was Spaces, which joined Exposé to make window management on the Mac an absolute dream. You could arrange all of your windows in separate spaces to keep different activities located on different desktops, and use Exposé to view all open windows at the tap of a button.
In Lion, these two features have been merged together under one program: Mission Control. Yes, the name's somewhat gimmicky, but we don't have the space shuttle anymore so we need something to nerd out about, right?
Continue reading »
Many of the improvements that have come in the latest version of Mac OS X will be instantly recognisable to anyone who has used iOS in the past, particularly on an iPad. Launchpad is one such feature, and it comes straight from the home screen of every iOS device since first generation iPod Touch.
Launchpad is, put simply, a wall of application shortcuts, but it does a little bit more than just show you a collage of everything you have installed on your machine…
Continue reading »
Apple's latest version of Mac OS X, Lion, was released on the App Store today where you can buy it for £25. For most people, this is a really convenient way to buy an operating system, providing you have a fast enough internet connection, as it saves you a trip to the Apple store to buy the boxed version, which can sometimes be a pain if there isn't one near and you have to wait for it to arrive at your home.
For power users though, being restricted to an application for an OS install is somewhat restricting, as it means that you can't install it on to a new hard drive without first installing Snow Leopard. Don't you think that's a bit… backwards? I did, so instead of upgrading I chose to find a way to install it without the need for any application file. Care to know how it's done? Let's check it out!
Continue reading »
Just in time for the upgrade to Lion, Apple has released an update to its MacBook Air and Mac mini line-up, as well as the new 'Apple Thunderbolt Display'. Meanwhile, the white, plastic entry level MacBook has been discontinued, instead making way for the 11-inch Air to take over as Apple's entry level portable model.
The new Thunderbolt equipped Macbook Air models start at £849 in the UK store for the 11-inch, and come with an Intel Sandy Bridge Core i5 CPU as standard, clocked at 1.6GHz. They also come with 2GB RAM and a 64GB SSD. On the Graphics front, you're looking at an Intel HD Graphics 3000 chip. For just an extra £150, you can bump the RAM up to 4GB and double the storage giving you 128GB.
Continue reading »
You've waited for months and months, seen leaks and teasers from official developers already using it, and spent hours gazing at its product page, but Lion is finally here and ready for you to install. You're most definitely ready for it, but is your Mac? Here are a few things that you may want to make sure you've got before you get too excited about installing that brand new OS of yours…
Continue reading »
Lion's finally here! Better late than never, right? I know you're all dying to get straight in and check out all of the great features it has to offer, but you're bound to miss some along the way, so that's why we've created Lion in the Spotlight.
Over the next few days, we will be posting a series of articles which take a look at all of the best features that Apple's latest version of Mac OS X has to offer, and we'll be keeping this post updated as we do so.
To make sure you catch all of the features, be sure to bookmark this page to see when the content is updated at a glance!
Continue reading »
Fonts are often overlooked on our computers. We accept what we have, we keep what we don't like, and more often than not we use a horrific Comic Sans like font for most of our documents. This is not the way things should be.
With so many fonts available on the internet and a really easy font manager in Mac OS X, it couldn't be easier to get your documents looking great. If you have a spare 15 or so minutes, then consider taking a bit of time out from your day and getting things in order. Here's how you do it!
Continue reading »
Firstly, you might ask why would you need the >Huawei E367 3G Broadband Dongle on Three? Especially given smartphones, with their built in 3G data connections, are great for taking care of your social networks and the occasional e-mail on the go, but they're also somewhat limiting in what they can do.
You won't have any problems typing out a 140 character tweet on a touchscreen keyboard, but what if you have some more serious work to attend to? Attempting to type out an essay or a series of long emails on any phone will undoubtedly leave your hands looking like they've been through a thumb war with Ivan Drago, and all of the auto-corrections will leave you more frustrated than, well, I'll leave that one for you to finish off…
If you were able to take your laptop with you wherever you went, however, and use a 3G connection with that machine instead of your smartphone, your life would probably become a whole lot easier. If you don't want to rely on free public WiFi access for your data fix on the go, then you may want to invest in a 3G dongle, such as the Huawei E367 from Three, to give you the flexibility of a data connection wherever you are and the reliability of your trusted personal computer.
Continue reading »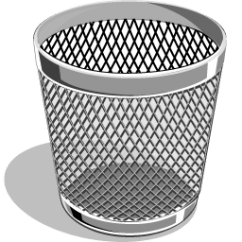 Did you know that when you empty the Trash on your Mac, there's still a chance that your sensitive data can be accessed? It's the same when you delete something in the Recycle Bin in Windows: although it looks as thought the file has gone, someone with the right knowledge can still rescue it from the grave and find it lurking on your hard drive until it's physically overwritten by new data.
If you are working on a sensitive project or want to delete personal information securely, then you will want to securely empty the Trash, which overwrites the data several times after "deleting" it. Fortunately, it's easily done, so let's take a look.
Continue reading »
iTunes, on it's day, can be a great piece of software. It keeps your entire music collection tagged, monitored and art-worked – with a little help from you of course – and it also places a music store right on your computer that integrates with your library seamlessly when you download a track. You can manage playlists, create smart playlists and even get recommended songs, but do you need all of this functionality?
On a bad day, iTunes can be buggy and slow your computer down to a crawl if you aren't running the latest hardware. With a few simple changes, though, you can have it running in the background without worrying about your CPU cycles too much!
Continue reading »
Are you still looking at the default wallpaper every time you boot in to your Windows machine? It may be time to spruce things up a little… Windows 7 comes with some great theme options that you can edit and customise to your heart's content, and it doesn't take long to do at all. Here are some great, easy ways that you can customise your Windows desktop!
Getting to the personlisation window in Windows 7 is as simple as possible. Simply right click on your desktop and select the 'Personalize' option to be taken to tweak central in the Control Panel (it's not actually called Tweak Central, but that would be a very awesome name for the Windows 8 version…).
Continue reading »
Let's not try and deny it: the netbook market is painstakingly boring. At the start, it had some imagination. Expensive Windows licenses were pushed aside for custom Linux distributions which were great to try out, but of course Microsoft came along eventually and killed off the resurgence of the Tux yet again.
A few years on and things haven't really changed. Almost every netbook on the shelf now runs Windows, probably Windows 7 Starter Edition, the vast majority run on an Intel Atom processor, have the same amount of RAM, the same graphics chip and the same form factor. Don't say I didn't warn you: the netbook market is painstakingly boring. Fortunately for us, there might be one netbook that has brought a smidge of differentiation to the market. The Acer Aspire One is 10.1″ big – pretty standard – but that 10.1″ display doesn't have a resolution of 1024 x 600, but a HD resolution of 1280 x 720.
Continue reading »
Ah, the wonderful British summer. We get three months of it, and in that three months we're probably lucky to get a week of sun, but we know better than to let a silly thing like the weather dampen our spirits! Summer picnics have long been a tradition in this wonderful country of ours, and although their popularity may have been on the decline in recent years, they're still as fun as ever.
The Great British Picnics app for the iPhone aims to re-kindle our interest in summer picnics by making it easier to find great locations and give you lots of nifty tips and recipes within the application. It's also free, which is always a big bonus.
Continue reading »
When Apple first transitioned over to Intel processors in their computers, moving away from the PowerPC platform, developers had to begin supporting both architectures for their applications as many users made the transition to Intel whilst others kept their PowerPC machines going strong. This resulted in the universal binary: an application that was packaged for both PPC and Intel processors, enabling developers to ship one image of their product for all of their users.
In supporting both architectures, however, it resulted in the size of applications increasing quite substantially. Snow Leopard was the last operating system to support PowerPC application emulation through Apple's 'Rosetta' software, and Lion will drop support completely when it is released this month. This means that a lot of code in your applications doesn't need to be there, and is taking a big chunk of your hard drive space in supporting PowerPC. Fortunately, there is a way to slim down these packages and take out the un-needed code, and that's exactly what Xslimmer does.
Continue reading »
Forgive me Father for I have sinned. It's been too long since my last confession… over a year in fact, but there's something that I just have to get off my chest. Last summer, I committed a truly heinous act: I reviewed a security product from Norton and I enjoyed it. "Nonsense!" you cry, but I simply speak the truth.
Going against every negative feeling I used to hold about Norton products, I approached Norton 360 4.0 with a clean slate. Past crimes of sending my computer plummeting into crashes were forgiven, and I found myself looking at a product that not only seemed to be full of great features, but also light on my system resources. It was unobtrusive, efficient, and yes, I liked it.
Continue reading »