When the news originally arrived that Nokia and Microsoft were joining forces to make Windows Phone 7 a mobile super-platform, there was a lot of talk regarding Nokia's app eco-system known as 'Ovi'. There are maps, widely considered one of the best mapping applications around, amongst others, which have contributed to Nokia's, admittedly relatively small, smartphone success thus far.
Anyway, pressing on with today's news, we can reveal that a Microsoft job posting, uncovered by WMPowerUser.com, has hinted, or at a stretch, confirmed, that the Windows Phone 7 Marketplace will indeed by at least partially integrated with Nokia's offering, meaning that in at least one respect, the experience on a Nokia device will differ from, or improve on, the experience you will get on a device from another third-party, such as HTC or Samsung, two of the first to the table with WP7 devices.
Continue reading »
Well, there's a real double whammy of news coming out of HP headquarters on this relatively tepid Spring evening. First up is the smaller news of the HP TouchPad – the webOS touting tablet – which is now confirmed to be arriving this Summer. Early summer at that, thankfully, with June the claimed release date.
Also, we reported earlier in the week that HP wanted webOS on every Windows PC that it provides by next year, and that no appears to be on schedule with some substance, as news emerges that the beta of webOS for PC will be available to testers by the end of this year. Now that's progress.
Continue reading »
How can we put this nicely? The Zune isn't exactly… popular. There are some who defend it (I think they're known as fanboys), but in truth it's never been the revolutionary of say, the Apple iPod.
Now, I know many of you will be growing tiresome, if you didn't a couple of decades ago, of the endless debate regarding Apple and Microsoft, but nobody, literally nobody, can deny that the iPod is just better than the Zune. Of ANY generation, including the Zune HD.
Continue reading »
A white iPhone. iPhone. White. It's almost become a frustrating oxymoron that will never actually come to anything more than well, a promise unfulfilled given we never saw a white iPhone 4 in 2010 or even so far this year.
However, it finally looks as though the white iPhone could finally come to fruition and appear on shelves this Spring. And if my calculations are correct, it's Spring now, so it's arriving soon!
Continue reading »
It won't be the first time, but I'm pretty sure Google will hope it will be the last, and thus the most successful, that Google might be launching a social networking site. It's not the first time we've heard about this kind of possibility with rumours of a 'Google Me' social network in the past, so far nothing has appeared to take some sort of sizable chunk out of Facebook's ever-increasing market share. A market share that can't keep increasing as it continues to steam-roller the likes of Bebo, Facebook, Friendster on its path to web-world domination.
Anyway, rumour has it that Google is once again stepping into the game, with 'Google Circles', its latest and hopefully greatest social networking site. So far, all that the rumours suggest is that you'll be able to share photos, videos and status messages. That's nothing new. At all. So there must be more, or once again it will be back to the drawing board for the brains at Google as once again, nobody migrates from Facebook.
Continue reading »
It's been almost two years since Free to Play MMO Free Realms was released on the PC, and it's finally coming to the PS3 on the 29th March this year according to the Playstation Blog.
Free Realms is aimed more at the younger audience with visuals very similar to World of Warcraft with it's bright, vibrant colours. Players will be able to jump right in by playing mini quests, themed events, features for social networking and the ability to upload videos to YouTube. You can get involved in combat if you want to, but that's up to the user and you can also make your way through the many quests available in the game.
Continue reading »
In the school playground of shooters, Bulletstorm is the sailor tongued big kid whose motivation for the next wedgie lies more in the prospect of beating his personal record, than in any angsty hatred. People Can Fly's new shooter is brazen and unabashedly brutal, but does the sci-fi butcher-fest successfully make its retaliation to the ubiquitous Call of Duty and its wannabes, and more importantly, is it the romp one hopes it to be?
Bulletstorm follows the exploits of space pirate Grayson Hunt and the, well, storm of bullets that ensues when a bid for a revenge against his former general lands him and his friend Ishi, in a giant, vicious-alien-filled, torn and ruined resort on a strange planet.
Development and marketing (see Duty Calls) has been keen to show the world that this is no run of the mill, stale first person shooter and perhaps the most prominent feature is the points system, which overtly awards the player for "skillshots", flares of creative execution, in big flashy letters. This arcade-inspired reward system essentially underpins the main premise of the game, which is expertly calculated hyperbolic violence.
Continue reading »
Sony has announced an official release date for the Sony Ericsson Xperia Play (or the Playstation Phone), which will be hitting UK stores from 31st March 2011.
When the Xperia Play is released it will come pre-installed with six games which will include Tetris, The Sims 3, Fifa 10, Bruce Lee Dragon Warriors, Star Battalion and the PSone classic Crash Bandicoot. All the games listed will be Android titles as the phone will run off Google's Android OS, and as well as the six game listed above, there will be another 50 games that will be available from the Playstation Suite.
Continue reading »
It pretty much stands to reason in this modern day, that the more third party apps a software platform has, the better it is. Not only because, in general, these third party applications will add some pretty necessary functionality that the stock OS is lacking, but also, with more developers on-board would have to be some sort of reflective measure of how attractive a proposition the platform is to users.
Anyway, Windows Phone 7 now has 10,000 apps on its.. Marketplace. And whilst that figure is considerably short of the vast catalogues that are housed in the Android Market or the App Store, Microsoft do deeserve some recognition here, because achieving the 10,000 apps in just four and a half months, means it got there quicker than any of the competition.
Continue reading »
Thought Symbian was dead? I certainly did, especially when the news broke of Nokia and Microsoft's little get-together, however the rumours circling today would appear evidence to the contrary. Whilst support for the platform must continue, it's a little bemusing to hear talk of a complete UI refresh when it seemed all but stagnated for so long.
Marc Driessen, Nokia product manager, was the first to spill the beans in an interview with Engadget, revealing details of a previously undiscussed update scheduled for this Autumn. In truth, there has been talk of a Symbian OS UI update for some time, however considering the apparent death of the platform, you would be forgiven for assuming that the official roadmap had, in fact, been scrapped.
Continue reading »
Given how quickly the world seems to have moved on with communication in the last few decades it is perhaps surprising that the stamp has survived, we've already seen here in the UK you can get Royal Mail "intelligent stamps" but the Danish Post Office have become the first in the world to begin to change the way we use stamps by replacing them with texts!
From the 1st April the Scandinavian service will be bringing in their Mobile Postage Service which looks like it could well spread to Sweden and, quite possibly, over to the UK in the near future… but how does it work?
Continue reading »
Well it was pretty obvious that the Xbox Kinect would be a huge success for Microsoft, but just how successful was the cause for much skepticism. Pitting itself against the PlayStation Move primarily, but also the Nintendo Wii, in terms of functionality, it faced stiff competition from day one, back on the 4th of November last year.
However, Guinness has now announced that selling 10 million units since then, places it as numbero uno when it comes to sales figures in it's book of world records.
The infrared camera for Microsoft's Xbox 360 has also encouraged a huge increase in game sales for the 360, according to Microsoft, with again, 10 million being the cited figure of Kinect games.
Continue reading »
Whenever news like this emerges, it's far too easy to compare it to iTunes, with clichéd headlines posing the question, 'is this the iTunes/iPad/iPhone killer?'. Well, why is that exactly? It's obviously really, because in so many departments, Apple sets the benchmark. Particularly in the tablet and music distribution industries, Apple is dominant, revolutionary and successful to the tune of billions of dollars.
So, let's not compare this to iTunes. Let's not compare this to the iPad tablet just yet, let's just tell you how it is.
Continue reading »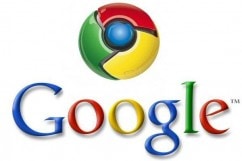 Despite only being released back in late 2008 Google's internet browser Chrome has been exponentially increasing in popularity to the point that in this January it had risen to over 10% of all browser usage, the third most popular behind Firefox and Internet Explorer.
This week Google announced on their Chrome blog that version 10 of the Google Chrome Web Browser will feature an updated version of the JavaScript engine which should bring with it a 66% improvement with JavaScript performance, increases security from malicious web pages by extending Chrome's sandboxing technology to the integrated flash player and offers password sync enabled by default.
Continue reading »
Perhaps best known for the adverts sporting a large Egyptian dog statue the TZ series within the Panasonic LUMIX camera range have been reasonably successful with the TZ7, TZ8 and TZ10 all offering super zoom capabilities and providing them in a sleek compact form.
Hoping to build on their success, they've now released two more additions to the TZ series in the form of the Panasonic LUMIX TZ20 and TZ18 both of which boast HD movie recording, full manual control, a 24mm ultra wide angle lens and 16x optical zoom all in a body that can slip nicely into your pocket.
Continue reading »
Apple, or more specifically CEO Steve Jobs, gets constant criticism for the lack of Adobe Flash on its iPad and iPhone devices. The reason being cited is quite a simply one: it's not very good. It's a controversial opinion, what with a great chunk of web-based media being flash-based, and in some cases entire sites. However, it turns out that Steve Jobs is not the only one who hates Flash.
The Vice President of Firefox projects at Mozilla, has today followed suit and has had this to say when asked whether Flash would eventually become irrelevant:
Continue reading »
The new HP CEO, Leo Apotheker, has today made another revelation regarding the future of webOS. We had already heard speculation that the company planned to shove it onto the bigger screen, but as yet is unclear how.
Further speculation has led to seemingly absurd rumours that it will be integrated into Windows somehow, however it seems unlikely at this point, though we won't rule it out, who knows what HP has in store for us?
Continue reading »
Just in case you don't know what a cookie is (other than a tasty snack) it's a small piece of text that is saved onto your computer by websites which is then used for things like authentication, storing preferences and even your shopping cart details – it basically tells the website who you are and when you've been on that website before.
However, they do have their nasty side in certain circumstances and it is because of this that new European laws have been introduced to try and regulate the manner in which businesses can use cookies on their websites something which could have a real effect on how we use them.
Continue reading »
Even though it's prior even to the US iPad launch, the software that's coming with it is rolling out today. You can download iOS 4.3 for your iPhone, iPad or iPod Touch right now.
This, of course, brings some significant changes with it, most of which highlighted at Apple's iPad 2 launch event last week.
For starters, we have the Personal Hotspot, a feature also known as wireless tethering that's been on Android for a while now. This part is iPhone 4 only, and will allow you to connect up to 5 devices at a time, only a trio of which using the Wi-Fi, with the rest making use of Bluetooth and USB sharing.
Continue reading »
Having recently put our house up for sale, I can say that I'm no stranger to RightMove, having trawled endlessly through the extensive catalogue of homes on the site as well as looking at other newer services such as the PrimeLocation iPad App. However, one thing that I have questioned when viewing houses online is the Internet connection. That is to say, do they have access to fiber optic cables, as well as the traditional copper wires provided by BT.
It's something essential in mine, and many other people's life, the Internet, so it is more or less essential to know the possibilities before buying a home. It's a safe bet, providing you don't live somewhere so remote it ceases to be of any importance to the civilised world, that you will have the copper wiring BT provides, and that is resold by every other ISP in the country.
Continue reading »