New PS3 160GB
Written by
Ender
on August 26, 2008 · Filed under
Games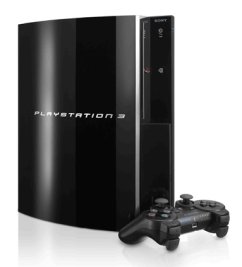 A new PS3? If you've just bought the brand spanking new PS3 80GB and you're in a bad mood anyway…..don't read anymore into this!
Sony have announced that they are to release a 160GB model of the PS3 in October 2008! – Only 2 months after the release of the 80GB model! Also, I very much doubt from what I've read that the new 160GB version will have PS2 backwards compatibility or any of the features of the 60GB model.

The news was broke at this year's Games Convention in Leipzig. I couldn't see yet whether they were going to release the 160GB model at a higher price, or put the price of the 80GB model down.
Either way, if you're thinking of buying a PS3, I'd perhaps wait for the 31st October release of the PS3 160GB for a price around £350…or you can do a PS3 hard disk upgrade!
UPDATE: Sony have now announced another! The new PS3 Slim (smaller, lighter and uses less power) is available from 1st September 2009!
Ender
Source – UK Playstation