Heroes Webisode Videos
Written by
Simon Barker
on August 11, 2008 · Filed under
TV/Movies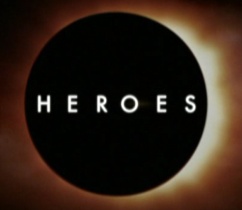 As a build up to the new season of Heroes and following the recent Heroes season 3 trailer, there's been some "Heroes Webisodes" produced which are basically mini web episodes.
From the looks of these videos so far, they are providing some background to the new characters in the show for season 3. Obviously these are only a few minutes long, so it's different from watching a full-length TV episode, but these short videos certainly make for a great teaser of what might be happening in the new season!

There's been 3 Heroes webisodes released so far, but I will continue to add any more new ones that appear onto this page, so be sure to come back soon to find the latest new teaser video content for Heroes!
Thanks very much to Mark from MeAndMyDrum for pointing them out to me otherwise I wouldn't even have known about these preview videos.
What do you think to them so far? Will season 3 be the best one yet given Volume 3 has the foreboding title of "Villains"?
Heroes Webisode – Going Postal, Chapter 1 – "A Nifty Trick"
Heroes Webisode – Going Postal, Chapter 2 – "The House Guest"
Heroes Webisode – Going Postal, Chapter 3 – "Let's Talk"