Heroes Season 3 Trailer
Written by
Ender
on July 31, 2008 · Filed under
TV/Movies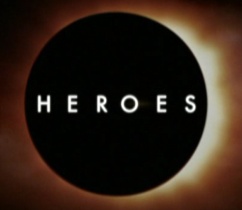 The Heroes season 3 trailer is here! Heroes returns on 22nd September in the US and is looking like it will be awesome! It also starts in the UK on 1st October on BBC2 and BBC HD at 9pm – great to see that we'll only be about a week behind the US with this season!
From the looks of things, season 3 onwards looks as though everything is going to be a lot darker than the previous 2 seasons which is why they've called Volume 3; "Heroes: Villains".

This looks like it's a real battle between heroes and villains and there are some very interesting looking clips in there which could throw a few things on its head for some of the established characters.
Season 2 was too short because of the writer's strike, but from what I've seen so far, season 3 should make up for it with 24 episodes – plenty of time to weave a great storyline! Take a look at the Heroes season 2 trailer, then the season 3 trailer below and tell us what you think to how it's looking so far in comparison!
You can find a higher quality version of the season 3 trailer over at IGN.
Ender