Category listing for
Tech
LG has now released new handset to add to their ever expanding range of mobile phone options and this one is called the >LG Crystal (GD900).
With their recent mobile phone handsets that we've covered here on Zath, the LG Renoir (KC910) and the LG Arena (KM900), you'd have thought that LG were firmly targeting the iPhone-style large touchscreen handset market, well they've now returned with a new sliding handset.
Continue reading »
You can now see the Microsoft Zune HD in action in the following video! Last week we reported that the Microsoft Zune HD had been announced after much speculation over the months as to what it might actually encompass as a device. Some of the wilder ideas such as it being a portable Xbox gaming device or it being a Zune mobile phone to compete with Apple's media player/mobile phone, the iPhone – as we saw these were pretty wide of the mark.
Continue reading »
Earlier in the year we reviewed the CIBOX C107 digital photo frame here on Zath and thought it was a pretty good little device, however since I'm not a big photographer and normally just view photos on my computer, it's been sat in its box since then.
Sooooo, rather than let this digital photo frame go to waste, I thought one of the Zath readers would be able to put this to better use than I have!
So if you fancy getting your hands on this prize, all you have to do to stand a chance of winning this CIBOX C107 digital photo frame (which is worth around £70) is do one of the following options:
Continue reading »
Let's discuss all the good stuff about the Dell Inspiron Mini 9 netbook (and I do mean ALL the good stuff). It has a phenomenal battery life. "Hours and hours" is the best way to describe it. It is totally silent, because it has no moving parts. It has 3G built-in (which actually works) and is about as small as a PC gets. Now that's out of the way, let's start the review shall we?
The Dell Inspiron Mini 9 netbook is quite simply the worst PC I have ever seen or used. There are so many fundamental and important flaws with this machine; I honestly don't know where to start. I suppose the physical layout and build quality would be a good jumping off point, so we'll start there, then work our way through everything. Pull up a chair my friend, because we'll be here a while…
Continue reading »
We recently featured an InvisibleShield review here on Zath and basically outlined that it's a scratch protection system for all your favourite gadgets (not just for us iPhone owners) – to help make sure that they stay shiny and looking new for a long time to come! We even featured an InvisibleShield voucher / coupon code for you to get 50% off you purchase!
But in case you don't already know, what is InvisibleShield? It originated in the military where it was used to coat and protect helicopter rotor blades to prevent them taking small damage that could ultimately weaken them!
Continue reading »
With regards to the Zune, Microsoft is generally seen as being a one trick pony – it can play music and videos, and that's it, not that impressive from one of the world's biggest companies. Not only that, but it has a very limited (if loyal) fan base as it doesn't really stand up to the competition of Apple's offerings in style, ergonomics or general brand appeal.
But Microsoft aim to change all of this with the release of the much rumoured Zune HD which should not only thrust itself into the top of the market, but also evolve Zune into more of a brand, something that hints of more diverse things to come.
Continue reading »
When people claim to have consumer electronics made specifically for women, I tend to shudder and walk hurriedly away. I have yet to come across a piece of technology that has been specifically designed to be used, and only used, by a lady (please refrain from the crude jokes about sex toys – I'm clearly not referring to these). What they tend to mean is that the item is now pink. Or is covered in glitter. Or sequins. For me, this usually makes my face scrunch up into a rather goblin-like state, whilst I mutter unpleasant things endlessly until said piece of technology is no longer within my periphery.
Continue reading »
So they were taken to caught and tried, then eventually the Pirate Bay Four were convicted in a case continues to cause controversy and raise some serious questions about the quality of the Swedish system as more and more problems are found.
As was predicted by pretty much everyone (and promised by Peter Sunde [one of the four] ) they launched an appeal against the combined four year and £2.5 million fine, and one of the principle points raised during this questioned the bias of the judge who administrated the sentence.
Continue reading »
Ever since I first saw a video of how effective Zagg's InvisibleShield was demonstrated to some delegates at CES where it looked as though it was unscratchable and unbreakable, I've wondered just how good it would hold up in actual use on your favourite hi-tech gadget in making it scratch-proof, well now I've had a chance to find out!
InvisibleShield is a urethane plastic coating which once applied to your hi-tech gadgets will make them essentially unscratchable – obviously that's quite a claim, but given that this product was originally used by the military to protect helicopter rotor blades from being damaged, I thought that it was probably going to be good enough for my humble iPod 80GB, HTC Tytn II and PAYG iPhone.
Continue reading »
Google have now officially released another version of their Chrome browser and are calling it Chrome 2, however Google have said that despite it being a whole new version number, there aren't a huge number of new features as such.
Ever since Google Chrome browser was launched last September there's been various changes being made to it and it has been automatically updated on a monthly basis…even if you weren't that aware of it…which was a point that I was making when I reported about the Google Chrome TV advert.
However, this time I have found some information about the update and what it contains…
Continue reading »
I have the pleasure in announcing that the Amazon Kindle DX (as featured here on Zath recently) has been voted as being the Coolest Gadget of the Week by the readers of the Coolest Gadgets website!
'Coolest Gadget of the Week' is as the name suggests is the voting of the best gadget or piece of technology by the Coolest Gadgets readers – these people obviously know their gadgets, so it's rather cool to see Zath's latest submission winning out of the selection of gadgets on show last week! This is the first time we've won, so thanks very much to Coolest Gadgets and to everyone who voted!
Continue reading »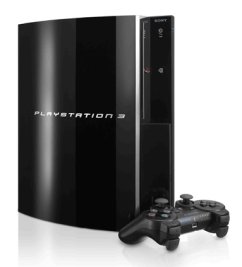 Has the time finally come to buy a (cheap) PS3? Well that's the question I'm now asking myself after having simply written off the Sony Playstation 3 as a bad job ever since it was released – a good, well equipped device, but one that has some definite flaws, namely the online gaming aspect and perhaps the biggest of which being the substantially higher price in comparison to its competitors.
First of all, I will admit that as much as I like the idea of playing games and being a "gamer" like I was when I was a kid, these days I don't seem to get that much chance to play games and as such always have a backlog, some of which in currently include Bioshock, Half Life 2: Episode 2, Portal, GTA 4 and Spore. Getting another console, even if it's a cheap Playstation 3 probably wouldn't help this situation neither.
Continue reading »
Over the past few months there's been a lot said about Google Street View (UK) whether it's how useful it is now, what potential it holds for future navigation methods or just highlighting people's concerns over privacy – this even caused a privacy blockade in Broughton stopping the Google Car collecting images.
Well Google have now announced a further addition to Google Street View, it will now be adding a "Path View" by deploying special 'Google Trikes' that will carry the now familiar Street View camera around footpaths in specific locations which will be voted for by the public at Street View Suggestions.
Continue reading »
We've been following several third generation iPhone rumours for the past few months as like everyone, we're very keen to see what Apple might have up its sleeve for the next iteration of its successful smartphone.
Engadget has reported on a rumour that it has picked up on via the Wired website saying that the third generation iPhone will feature an OLED display, which would tie in with a rumour that we've already reported, it will have a matte black rear casing (without the metal band around the edge of the iPhone which I'd be quite pleased with), a glowing Apple logo similar to on MacBooks (not sure on that one – would that not waste of precious battery power?) and perhaps most importantly a release date of 17th July 2009 which wouldn't be long after the Palm Pre.
Continue reading »
Can Twitter ever be better than Google? Well perhaps in the future we might get a definitive answer to that question; however I thought I'd write about a recent situation where I found that Twitter gave me a better result when looking for an answer than the mighty Google did! Especially given I was originally I was anything but an advocate of Twitter, in fact a couple of years ago when I started this blog I was a big skeptic and did question of what is the point of Twitter?
First of all, I'm not comparing Twitter's in-built searching capability of tweets with that of Google's searching of webpages – I'm sure Google is still the finest indexer of information out there and if there is an answer to what you're looking for, I believe it can get you to it more efficiently than other search engines, be it Yahoo, MSN/Live, Ask Jeeves or the recently released Wolfram Alpha.
Continue reading »
Back in March we brought you news of Wolfram Alpha's impending release and labelled as 'the British take on Google' it promised a whole new type of search engine, and one that could revolutionise the way we think about searching; so now its release has come does it live up to the hype? Could it beat Google at its own game?
Well the first thing to make clear is that it isn't a 'Google' – it doesn't search for web pages and it doesn't merely redirect you to the information (although Google is doing more of its own data representation). What it does do it find the answers for you, which is something we haven't seen before mainly due to limitations in our computation skills.
So what's Wolfram Alpha like? Well much akin to Google it has a simple layout with a search bar at the top (note the 'equals' sign rather than a 'search' button which hints towards a more mathematical outlook) but when you search you are presented with information on your input, or an answer to your question (if it could interpret it).
Continue reading »
Digg Dialogg is an extension of the Digg.com social bookmarking website, that in a similar vain conducts interviews with notable, high profile people where the questions being asked are those that have been submitted and then voted upon by the Digg.com community. With the most popular questions being the ones asked and then answered by the person being interviewed, kind of like the basis of some of the stories featured on the Diggnation podcast.
In the past Digg Dialogg has interviewed people such as Al Gore, Trent Reznor (of Nine Inch Nails fame) and other US political figures, however the latest person to be interviewed is Virgin's founder, Sir Richard Branson – with the interview being conducted on the inaugural Virgin America flight from San Francisco to Orange County!
Continue reading »
The last hundred years has seen quite possibly the most radical changes in how we live out lives in history, and although so many things have changed some (even within the computing world) have remained constant, and one of these is the keyboard.
Having evolved from the relatively unchanged 1870s Christopher Sholes type writer design in the latter half of the 20th century the keyboard has changed very little in operation from the original models (unlike its counterpart the mouse). However according to the manufacturers of Grippity that could all change.
Continue reading »
Their competitors can't beat them, the public continue to buy from them, but yet again the European Union (EU) Competition Commissioner has brought the big guns down to size, and this time it's the turn of Intel to follow a long line of companies (that include the like of Microsoft) and suffer their wrath.
But this $1.45 billion (over £950 million) fine is the biggest that we have seen yet, and it comes as a result of claims suggesting that Intel were using "illegal practices and rebates" to squeeze their main competitors AMD out of the market.
This EU Antitrust fine is the biggest that has ever been imposed and a single company, and although it will be by no means devastating, it's is still significant and will somewhat tarnish Intel's record and Intel have unsurprisingly taken exception to this, citing that although they will abide by the laws they object to the decision.
Continue reading »
Not content with enriching your desktop/laptop browser-based photo viewing, Cooliris have now come up with the Cooliris iPhone app which promises to bring similar functionality to Apple's big name smartphone.
We recently wrote about the latest version of the Cooliris 3D photo wall which allows you to browse various online photo galleries on some of the biggest websites on the Internet using a very cool looking and easy to use 3D wall interface – if you haven't used it yet, I'd definitely recommend you take a look, it looks great!
Continue reading »