Category listing for
Tech
Microsoft have currently busy at work on Office 2010 adding a host of new features such as online web versions of the Office 2010 applications, but as part of their pre-launch strategy they've clearly come up with another innovative promotional tool for their upcoming product – yes indeed, who would have thought it, this company might actually be getting the hang of marketing what with this and their recent Microsoft TV adverts.
Continue reading »
You may remember reading about our recent LG Crystal (GD900) preview here on Zath and how we rather liked the look of the futuristic-looking see-through keypad/touchpad, well now Helen over at the LG Blog has filmed a short video showing off this rather novel mobile phone handset.
It certainly seems to look like it responds pretty well in general operation and I do rather like the way you get the subtle glow of the keypad as its touched and then it fades to back to being see-through soon afterwards.
Continue reading »
The Spotify iPhone app has now been submitted to Apple for approval to the App Store, I'm sure I won't be the only one out there who's hoping that it gets approved and quickly so that music fans can start listening to their Spotify playlists on the move and away from their desktop computer, laptop or netbook.
Spotify has had quite a successful rise as a streaming music service so far, especially for those of us here in the UK where we were one of the first countries where a Spotify invite was not needed and we also covered the news that the Spotify streaming music service was officially legal.
Continue reading »
I put the Bill-gasam of pictures up there because it makes me smile. Nothing to do with the story, but man, look at that nerd go.. Top left is "yeah, we're really gonna screw 'em".
Anyway, if, like me, you've downloaded the Windows 7 RC and have been happily using it for several months as your primary operating system, there is something I'd like to draw attention to.
I'm sorry if this sounds like on of 14 life lessons from He-Man, but I had a conversation with a colleague today at work which made me realise that it might be a good idea to point out the obvious, so here it is: No one should be relying on Windows 7 right now.
Continue reading »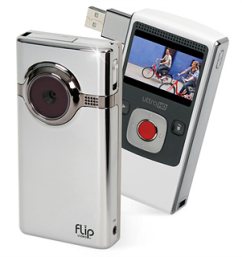 Pocket-sized video recorders are becoming increasingly popular, most of the time it means taking short and very basic clips using your mobile phone, but surely there must be a better solution, a pocket-sized high definition solution? Well there are a few options out there, but one of the best is the Flip Ultra HD!
The Flip Ultra HD is a pocket-sized video camera that shoots high definition (720p) videos at the touch of a button – quite literally! Want to capture a moment as it's happening? Just whip it out of your pocket and press the big red button to start recording and point at the action!
Continue reading »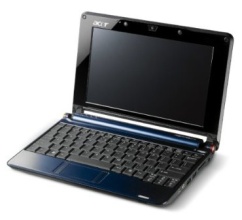 This is the third part of my netbook related tale telling the story of my travels through France with a netbook. We're continuing on the road to France with my netbook on my lap and a glint in my eye. If you missed reading "Travelling With My Netbook – Part 1" and "Part 2", be sure to read those first!
We left off at my friend's house where I was staying the night to catch the early ferry, and it was here that I was reminded of the interesting task of naming your wireless network – by having a quick look at the networks around this London suburb I was able to deduce the names of many of the neighbours simply by their unimaginative wireless names.
Continue reading »
Vodafone recently announced that they are abolishing of roaming charges for its users this summer with their new Vodafone Passport roaming promotion which is valid in over 35 countries in Europe and also for those visiting Australia and New Zealand too.
This offer means that Vodafone customers who travel to these countries on holiday this summer will be able to benefit from reduced bills. I'm sure this will be most welcome as many people often come home from their holiday and find they have racked up unexpectedly large bills whilst out of the country.
Continue reading »
Here at Zath we've already had a look at some online aspects of Microsoft Office's impending release and now Microsoft have released a load more info that gives us a better idea of what will have changed in >Microsoft Office 2010 three years on, and whether it will actually be worth buying.
The Office line is a pretty important one for Microsoft, and with the recent rise of the open source market it is now competing with the likes of Open Office (which I am currently using due to the fact I'm on a netbook) on a bigger scale, as well as its Apple counterparts. So intrigued as what it will bring? Read on!
Continue reading »
Have you ever considered using an online backup service before? What would you do if your computer died on you? Have you thought about how you'd cope in terms of potentially losing your important files forever?
Well I've recently got to find out that for myself as one night last week my computer's power supply died with a loud bang, plunging us into darkness as it knocked off the whole house's electricity and left me with the definitive smell of dead power supply – definitely not something that I like the smell of in the morning, evening or any other time of day!
Continue reading »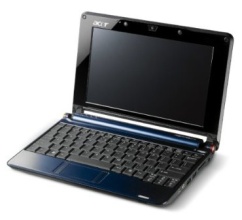 This is the second part of my netbook related tale telling the story of my travels through France with a netbook, and we are finally on the road with my netbook on my lap and a glint in my eye. If you missed reading "Travelling With My Netbook – Part 1", be sure to read that one first!
Our story begins on the M1 traveling south to London where I will be staying at a friend's house for an early ferry…
Continue reading »
Not so long ago, we reported that Microsoft were going to be offering special Windows 7 pre-order pricing deals ahead of its 22nd October 2009 release date, well now it is our turn to scramble around the various stores that are offering the special pre-order pricing after North America has already had its chance to preorder Window(s) and get it on the cheap.
Continue reading »
There's apparently more talk, or shall we say rumours that Apple might be in talks with other mobile phone networks that would see O2 lose their exclusivity deal on the iPhone 3G handset. The UK networks in question could well be Orange and T-Mobile, both of which would no doubt be eager to get the now entry-level iPhone 3G handset available to their customers.
I'm sure there's a lot of people out there who have ended up on the O2 network simply because they wanted an iPhone and had no choice in the matter – I know I certainly have, before I got my iPhone 3G PAYG, I'd been with Orange for nearly 10 years and for the most part I would have been happy enough to remain with them had they been able to offer me the iPhone at the time, especially since the Orange network signal is better in my local area.
Continue reading »
I'll be honest from the start with the review of the Belkin N+ ADSL modem wireless router – it has a flaw and it's a pretty fundamental flaw if you want to use it for one particular purpose like I did, but more on that later…
I bought the Belkin N+ ADSL wireless router as a replacement for the aging Belkin N1 ADSL modem wireless router which needed replacing as the "quirks" it had were finally proving too much to live with, but rather than talk about that here, I'll update the original review after I've finished this one.
Suffice to say despite my reservations of buying Belkin again, I looked around some of the big well-known review sites and they seemed to like the Belkin N+ with some of them having it as their wireless router of choice. Therefore I thought I'd give them another chance.
Continue reading »
Microsoft have recently upped their game against Google with the release of the Bing search engine, it would now that they intend to start competing more strongly against Google Docs with their next office suite, Microsoft Office 2010.
The next version of Microsoft Office 2010, which typically includes Word, Excel, Powerpoint (plus some others depending on the package you get) will include web versions of these Office applications which will be available for people to use free of charge – the only requirement will be that you login using your Windows Live account, which if you haven't already got one, are free to register for.
Continue reading »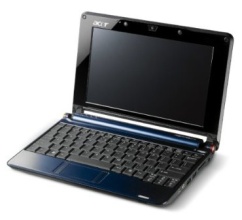 Here at Zath we've been covering the development of netbooks pretty much since they sprung onto the market in the surprisingly small shape of Asus' Eee PC, and we've kept you up to date with the new releases, done a few reviews and even seen how people have confusing netbooks with notebooks. But what we haven't done yet is given a good account of what it's actually like to live with one – until now.
So I thought what better way to give the whole netbook lifestyle of living off "the cloud" a good workout than take it on holiday to France for 2 ½ weeks and see how it pans out. This is the first of a few articles documenting the advantages and disadvantages of having a netbook (including a more detailed insight into the one I'm actually using), how practical it is to use in France and of course a diary on the technology related thoughts I have on my travels.
Continue reading »
We recently covered the news of privacy concerns over a mobile phone number directory that was being launched by that the directory service 118 800 – there are certainly good and bad points about such a service.
Although, ultimately if you weren't happy with your mobile phone number being listed, perhaps due to the idea of privacy issues, maybe you have a rather persistent ex-partner you'd rather not hear from or the potential of marketing companies using the information leaves you a little uneasy.
Continue reading »
Managing the potentially hundreds of online profiles that are now available to us can be bit daunting, and, in a worse case scenario, lead to a social network fatigue (that or you hit your PC repeatedly). There is, of course, help at hand, and as the rise of the social network has increased at an ecer quicker rate, there has been a growth in services designed to help you combine your online life into one easy to manage Ocean Finance-esque package.
Here's seven of the best:
Continue reading »
Although they have very different backgrounds and histories, Google and Microsoft are in many ways very similar – they both work within similar fields, they are both massive companies and they both have a massive lead over their competitors with their principle product. However Google are hoping to tip the scales with their attempt to challenge Microsoft's O/S domination.
After the 'success' of Google Chrome which now boasts around 30 million users their new venture has been imaginatively labelled the Google Chrome Operating System and will, according to Google, make you "re-think what operating systems should be".
Continue reading »
What's this? Another Sony netbook? If you can remember back to CES 2009 you may recall the Sony 'Netbook' Vaio P Series which appeared to be Sony's answer to the netbook due to its size, specs and general time of arrival but was horrendously expensive and thus probably deserved its official label of 'Portable PC' rather than the one of 'Sony netbook' that the public gave it. So it seemed that was all they were going to give us, but finally they have released their proper take on the netbook phenomenon….
Continue reading »
Whereas Medion have decided to be a little bolder and have labelled their new creation as a "next generation" netbook. Pretty promising, but does it actually live up to that label?
In short – not really! With the exception of the fact that it has an 11.6 inch 1366 x 768 HD screen and ATI Radeon TM Xpress 1250 graphics (and of HDMI out), and the AMD Sempron 210U the Mini E1312 is very much like what we've already seen.
Continue reading »