Category listing for
Software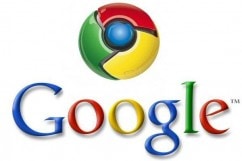 Despite only being released back in late 2008 Google's internet browser Chrome has been exponentially increasing in popularity to the point that in this January it had risen to over 10% of all browser usage, the third most popular behind Firefox and Internet Explorer.
This week Google announced on their Chrome blog that version 10 of the Google Chrome Web Browser will feature an updated version of the JavaScript engine which should bring with it a 66% improvement with JavaScript performance, increases security from malicious web pages by extending Chrome's sandboxing technology to the integrated flash player and offers password sync enabled by default.
Continue reading »
Apple, or more specifically CEO Steve Jobs, gets constant criticism for the lack of Adobe Flash on its iPad and iPhone devices. The reason being cited is quite a simply one: it's not very good. It's a controversial opinion, what with a great chunk of web-based media being flash-based, and in some cases entire sites. However, it turns out that Steve Jobs is not the only one who hates Flash.
The Vice President of Firefox projects at Mozilla, has today followed suit and has had this to say when asked whether Flash would eventually become irrelevant:
Continue reading »
The new HP CEO, Leo Apotheker, has today made another revelation regarding the future of webOS. We had already heard speculation that the company planned to shove it onto the bigger screen, but as yet is unclear how.
Further speculation has led to seemingly absurd rumours that it will be integrated into Windows somehow, however it seems unlikely at this point, though we won't rule it out, who knows what HP has in store for us?
Continue reading »
Even though it's prior even to the US iPad launch, the software that's coming with it is rolling out today. You can download iOS 4.3 for your iPhone, iPad or iPod Touch right now.
This, of course, brings some significant changes with it, most of which highlighted at Apple's iPad 2 launch event last week.
For starters, we have the Personal Hotspot, a feature also known as wireless tethering that's been on Android for a while now. This part is iPhone 4 only, and will allow you to connect up to 5 devices at a time, only a trio of which using the Wi-Fi, with the rest making use of Bluetooth and USB sharing.
Continue reading »
One only has to spend a few minutes browsing the web before you find some sort of offer claiming to save you money off everything from clothes to games and food to Viagra, and although the vast majority of these are simple ways to try and get your credit card details there are many that are genuine and apparently here in the UK thanks to these we are becoming increasingly picky when it comes to paying full price on the streets.
In the past we've already taken a look at the VoucherCloud iPhone App, and now one of the other leading companies that's offering discounts is MyVoucherCodes.co.uk and after having analysed how their voucher codes are used over the last three months they've come up with some interesting statistics about what we will refuse to pay full price for.
Continue reading »
There are a lot of tablets out there sporting Windows 7, and just how adept it is for the relatively small touch screen form is open to debate. I happen to feel that it isn't, and I'm not alone. Apparently Microsoft concurs, and according to the latest set of rumours, it plans to do something about it.
Windows Phone 7, of course, migrated away from the 'mobile' arena as tablets started emerging, and the naming scheme is probably deliberate, in order to avoid possible confusion of exactly where the OS should be deployed. Windows Mobile would imply suitability for tablets where before it was ok, on the basis that a decent tablet was more or less a pipe dream.
Continue reading »
BlackBerry Messenger (BBM) has long been a key selling point of Blackberry smartphones such as the Torch (9800), especially amongst the fashion conscious younger generations. Facebook is riddled with the profiles of adolescents sporting the old BlackBerry PIN.
So, what with the rumours emerging recently? That RIM, the company behind the BlackBerry, is preparing to bring BBM to competing platforms which, it has to be said, have become a lot more successful in the smartphone market, there is a sense that it's shooting itself in the foot a little.
Continue reading »
I'm a pretty big fan of Things. I've already taken a look at the Things application for both Mac OS X and the iPhone, so I felt it was time that we completed our mini tour around the eco system and finished off with Things for the iPad.
When going from Things for Mac to the iPhone client, you realise how much information you actually lose. The iPhone client is great, especially for the £5.99 price point, but you lose a lot of the flexibility that's offered inside a desktop window, such as switching between lists and areas with one click rather than tapping to see the lists again before tapping through to the specfic list or area you wish to see.
Continue reading »
When I took a look at Things for Mac earlier this month, I thought it was the best to-do management application I'd ever used. It's simple, looks good and makes me more productive. What more could you want? Well, actually there is one more thing: a mobile client for iPhone and iPad! As it just so happens, the team behind Things has given us just that. You can get the Things app for both iPhone and iPad separately from the App Store, so let's take a closer look at Things for the iPhone!
Things for iPhone maintains all of the to-do functionality of the Mac application, making it simple to see what needs doing today and what to-dos you have planned for the future. From the main screen of the app, you can see all of your lists such as Today, Next, Scheduled and Someday, as well as all the groups that you have set up.
Continue reading »
Increasing the security on your computer isn't difficult, much like improving your Windows compouter security, there are in fact many of the features you need are built in to your operating system. If you're using Mac OS X, then the 'Security' panel in System Preferences will be the hub of most of the things you need, so let's take a look.
Continue reading »
In the digital age, our lives are stored on hard drives. I'm not speaking literally of course, but with all our surfing history, online banking services and email all accessed through our computers, there is an awful lot of data to lose if your computer goes missing or gets stolen, yet many people still fail to have any form of security stopping would-be thieves from accessing all the information on your hard drive if they got hold it.
Increasing the security on your machine isn't difficult, in fact many of the features you need are built in to your operating system. If you're using Windows, then there are a number of measures that you can take to protect your data, so let's take a look at a few.
Continue reading »
For a long time, Firefox and Chrome users enjoyed their various add-ons whilst Safari users suffered quietly in the dark with no add-ons in sight. Users of Apple's browser had to wait until the latest update to Safari 5 before they could use 'extensions' to enhance their browsing experience, but there are already lots of downloads available on the Apple website for users to enjoy.
If you're a Safari user and haven't dipped your toes in the extensions gallery yet, then check out my 5 top extensions for the browser!
Continue reading »
With the iPad 2 finally out in the wild after weeks of rumours and speculation over the features that will and won't make the cut, it's time to move on to the software! iOS 4.3 has been out for the iPad in beta for a while now, I've been running it myself since the new year, but we haven't heard anything from the horse's mouth. Until now.
iOS 4.3 has introduced some new features alongside a few tweaks for iPhone and iPad users, such as increased performance and personal hotspot capability for the iPhone. Apple has also thrown a few additional applications in the mix for iPad users, such as GarageBand and iMovie. Want to take a closer look? Carry on reading to check out all that's new!
Continue reading »
In 2009, the music streaming service LaLa was snapped up by Apple in a typical move from the Cupertino based giants, and as yet nothing has come of it in any way, shape, or form. And today, executives at Apple declared that the move was indeed comparable to insurance, and they have no plans to replace the almost entirely dominant iTunes distribution platform with a streaming service.
However, along with the discontinuing of Apple's current MobileMe service, there is speculation arising that at last something will become of LaLa, as it becomes the building blocks for a new music streaming service from Apple, allowing iTunes users to upload their iTunes libraries to the 'cloud', and access the music from any device connected to the Internet. Of course, this is exactly what LaLa was originally set up to do back in 2007, so it is not altogether unfathomable that it may be the eventuality we are heading for.
Continue reading »
Star Walk is an app for the iPhone and iPad, created by the same company who brought us Solar Walk. It acts as an interactive astronomy guide, allowing you to hold up your device towards the sky and see where all the stars are in real time on the screen, thanks to the built in GPS and accelerometer of your phone or tablet.
When you first open the Star Walk iPhone & iPad App, you're presented with a bundle of information regarding when each planet will rise and set in the sky, as well as where the sun will rise and set at your current location.
Continue reading »
Much was made on the announcement and release of Windows Phone 7 of the apparently impressive software update procedures. However, the boasting, if indeed there was any, from within the Microsoft camp can come to a halt this week, after the first update hit the rocks.
The first update is not the Copy and Paste update that will be the first major update to the latest smartphone platform, instead it is a minor update to pave the way for the major 'NoDo' update that should hopefully dramatically increase the functionality of Windows Phone 7 and put it more on a par with its rivals.
There were rumours circling earlier this week that the carriers were blocking the first update, in a bid to bypass Microsoft's update policy, which states that devices should never be more than one update behind the official schedule. By blocking this first update, and to all intents and purposes voiding it, carriers can take time on the second update. The major update.
Continue reading »
Microsoft caused quite the stir when they put an Angry Birds icon on their pre-release market images before the launch of Windows Phone 7, only for Rovio to come out and say that they weren't committed to developing for the platform at all. Fortunately, it looks as though all that's behind us now, as Angry Birds is arriving on Windows Phone 7 by April, Microsoft announced today.
In addition to Angry Birds, Doodle Jump, Plants vs. Zombies, Hydro Thunder Go, Sonic the Hedgehog 4 Episode 1 and geoDefense are also being released on the growing platform.
Continue reading »
Well, after four months of beta testing the Mac version of FaceTime is available to the masses through the Mac App Store. However, there's a catch. A catch which has ignited the fires of fury amongst Mac owners around the web. Apple want your money for it.
On any iOS device, the application is free. As it will be on the new Mac models, and with OS X 10.7. However, you want it now? 59p, please.
Continue reading »
The debut of Apple's latest and hopefully greatest version of Mac OS X is still some months off, but to whet your appetite, a developer preview of Mac OS X 10.7 Lion is being pushed through the recently launched Mac App Store.
Of course, you have to be a member of the Mac Developer Program, which has a quite substantial membership fee to be paid up front, but if you're one of the lucky few to be part of the program, or have an extremely generous pal who is, then you can get a sneak peek at OS X 10.7 right now.
Continue reading »
Every now and again, an iPhone or iPad application comes along on the App Store and just blows your mind. The app will be unique, it will have some seriously cool graphics and it will make you want to show it off to as many people as you possibly can. Solar Walk is undoubtedly one of those applications.
The Solar Walk iPhone & iPad App is fairly self explanatory: it takes you on a guided tour of our solar system, allowing you to zoom between the planets (and Pluto), and take a look at detailed information on any planet that you choose, either on the small screen of your iPhone or the larger screen of the iPad tablet.
Continue reading »