Category listing for
Review
The TrainLine website is one of the best train ticket services in the UK, allowing you to purchase tickets ahead of time and save money on future journeys. You can get to the station on the day that you're travelling, pick up your ticket from one of the machines and be on your way.
It couldn't get much simpler, but it's just got a bit more convenient with the introduction of the TrainLine Android App – it's also currently available for iPhone, Blackberry and Nokia.
Being a frequent user of thetrainline.com on the internet, I have been looking forward to the launch of this Android mobile phone application for a long time, ever since we compiled our best android apps list and grabbed it at the first opportunity I had.
Continue reading »
The Android Market was recently updated, with a view to providing a fresh interface for all the Android tablet devices that are going to be arriving in their droves next year, and offering new features for existing devices. Not only does it provide a fresh coat of paint, but it also adds some new features that you may not like so much. Let's take a closer look!
As soon as you open the new Android Market app, you will notice that the theme has been entirely changed. It can be viewed either vertically or horizontally so that it looks better on the device that you're using, whether it's a smartphone with a large screen such as the HTC Desire HD or a 10 inch tablet. On the top – or left depending on which way you use it – of the screen is a carousel-style cycle of all the featured applications containing links to their product pages.
Continue reading »
Powerline network adapters are something which we have seen a bit of here at Zath and products along the same lines are becoming increasingly common with the likes of the D-Link DHP-307AV/B 200Mbps Powerline Homeplug Network and TP-Link TL-PA201 200Mbps Powerline Ethernet Adapter starter kits.
They all pretty much serve the same purpose via the same means, however when I received a review unit of the Devolo 200 AV Wireless N Powerline Home Networking Starter Kit I was actually pretty intrigued.
Not only did this promise a high-speed wired network, it also claimed to provide an equally speedy wireless N access point. This is something I've not seen before in this type of product, so, naturally, I did the old unboxing and followed the instructions.
Continue reading »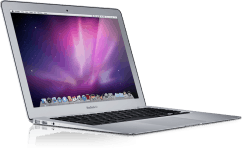 The MacBook Air has always been a proof of concept for Apple. A product that shows them as one of the world's leading companies in design. A product which boasts such a thin profile. A product so light that you can put it in your bag without knowing it's there. Unfortunately, that phenomenally gorgeous exterior has always been marred by an underpowered interior and other issues such as a lack of ports for peripherals.
For me the MacBook Pro laptop has always been a far more viable option despite the additional weight, and whilst the latest refresh doesn't exactly present us with a flawless product free of issues, it throws up some interesting new form factors and technology. Is this the year of the MacBook Air? I've been using the 13-inch model on and off for a couple of weeks now, so let's take a look as I dish the dirt!
Continue reading »
A new website called Social Artworks opened its doors for business today which is combining an established creative idea with the personal and social network aspect of Facebook.
The product that Social Artworks have launched today reminds me of my student days when I'd often see all sorts of collage-style posters around the place, although admittedly these often revolved around alcohol. However now you get yourself a custom collage poster or canvas to hang on your wall which is quite literally personal to you!
Continue reading »
When the World of Warcraft patch 4.0.3a came out, players got a sweet taste of what's to come in the WoW: Cataclysm expansion. Here's a small taste of what's going on.
To start off, the landscape has been completely redone and the graphics have received a major overhaul. Although patch 4.0.1 started this trend with more realistic water and fire, patch 4.0.3a added the cherry on top. The first glimpse of this comes in the form of the revamped log on screen where an angry Deathwing (I'm not sure if he's ever happy) roars and glares at players from atop Stormwind.
Continue reading »
First of all a little background before I launch into this review of the Edifier 'Sound To Go' (formerly known as the Edifier Soundbar USB portable laptop speakers). Wherever I go, I have to have my music collection with me. It is without a doubt of greater importance to me than any other piece of gadgetry I happen to have upon my person I have at any moment.
Even without being particularly well-informed when it comes to the music industry, simply listening, enjoying and relaxing to music is undoubtedly my favourite pastime. Therefore, when out and about enjoying the music in the quality that it was originally intended is a constant pain.
For example, I own the customary iPod and whilst it is a revolutionary device, and convenient to, the capacity on my iPod Touch is limited so carrying my somewhat sizeable iTunes library in its entirety is an issue, add to that the file sizes that lossless audio brings and it's down right impossible.
Continue reading »
The series of posts we've been doing this week about reading on the iPad all started with the release of Virgin's brand new digital magazine, PROJECT, last week. Since taking a look at the magazine, we've covered the best apps from comic books and newspapers.
For today's post, we're going back to the magazine, taking another look at PROJECT, and taking a look at the Economist too.
PROJECT
Don't worry, I won't give you a whole review of PROJECT; I already did that one! You may remember that I loved PROJECT's first edition when I took a look at it last week, despite a few initial hurdles such as the stability of the download and mastering navigation between pages.
Continue reading »
When there are so many different news sources out there, you may suffer from information overload. There are literally hundreds of thousands of news websites circling the web right now, each offering their own stories and opinions, but can you really beat a professional, trusted publication?
A lot of websites on the net offer exaggerated or fabricated stories that are simply not accurate, and in an age where information is king, we need to get our news from reputable places.
Two such examples on the Apple iPad are the Telegraph and the Wall Street Journal newspaper apps. Both of these well established newspapers are incredibly popular – the Telegraph is the highest selling newspaper among British broadsheets, with average daily circulation closing in on a million copies every day – but how do the apps stack up to the content?
Continue reading »
We're pretty excited about the release of PROJECT on the iPad last week, and it's gotten us interested in some other reading material on our favourite tablet too, so this week we're going to be taking a look at all the different kind of reading material available for the device, from comics to newspapers.
Comic books are a great place to start, because they have been so influential not only to people who have read them for years, but also to people who haven't picked up a single one. Thanks to the film industry, popular figures such as Batman have been thrown in to the limelight and been adored by millions. If you want to know where the stories all started then you'll want to pick up the comic books, and this has become a whole lot easier thanks to the iPad.
Continue reading »
A few days ago, we told you about the new PROJECT digital magazine created by Virgin solely for the Apple iPad. A new issue will be released each month, costing just £1.79 for an issue with the app itself being free to download (all of the issues you download are stored inside the application).
The content of the magazine is updated regularly giving readers a month of reading material for a one off price. It also encourages contributions from its readers and bloggers, giving lots of people a chance to make themselves heard.
In the digital world, many things can be done that one simply can't experience on print. You can incorporate animations, special features, videos and other add-ons which add to the experience. Quite frankly, I knew straight away that PROJECT was going to be packed with a host of extra goodies and features as the issue took an awfully long time to download, but as you'll see, it was worth it…
Continue reading »
Harry Potter And The Deathly Hallows: Part 1 (12A)
Cast: Daniel Radcliffe, Emma Watson, Rupert Grint, Ralph Fiennes, Helena Bonham Carter, Tom Felton, Jason Issacs, Robbie Coltrane, Alan Rickman, Brendan Gleeson
Running Time: 146 minutes
Director: David Yates
Here it is. The penultimate film of the Harry Potter phenomenon. Some people were a bit unsure as to whether splitting JK Rowling's final book into two films would be the best idea. But from watching the film and being a massive fan of the series, I'm glad they did…so far.
The general consensus has been that Part 1 of The Deathly Hallows was good, but lacked that extra sparkle to make it the magical film we were all hoping for. But given the story, I'm glad it's been done like this to let everyone know what Harry, Ron and Hermione have got themselves in for.
Continue reading »
If you've never heard of Sling Media, or the Slingbox media content streaming range, then the thought of trying to access your home entertainment setup whilst on the go may not have even crossed your mind. If it has, though, then there is no doubt some sort of Slingbox that will suit your needs.
Today I have the Slingbox Pro-HD for review, which is the premium offering from the company setting you back a princely sum of £200, but will in theory transport your HD content from a variety of devices to a different selection of devices via the Internet.
Continue reading »
Yes, readers, it is indeed that time of year again! Football Manager 2011 was recently released, and after becoming completely addicted for what will probably be the better part of the next few months, I've decided it's about time I just got the Football Manager 2011 review written up and get on with my game as soon as I can. So here goes…
The transition to Football Manager 2010 from 2009 took quite a bit of getting used to. We saw an overhauled user interface which was received with mixed reception, although after over 200 hours of gameplay, I got used to it in the end.
We were promised a number of improvements for FM 2011, but not much mention was given of the interface this time around. This is because the user interface remains mainly the same, with not many changes on that front. There is, however, a slightly revamped theme as default which I really dislike. There is a dark skin on its way though, so no need for panic there.
Continue reading »
Wires are the bane of my life. I have a couple dozen trailing under my desk, another dozen coming out of plug sockets, and quite frankly it gives me nightmares about Birmingham's spaghetti junction. Anything I can do to reduce wires in and around the house, I will do, but it's a never ending battle.
With so many peripherals come a lot of devices that are power hungry, and so cables are still a necessity. What if you didn't need all these cables, though? Wouldn't it be cool to throw your device down on a surface and have it charge itself? That's what the Duracell MyGrid (looking rather like the Wildcharge wireless charger from last year) aims to do, but does it truly reduce clutter, or is it just a source of confusion to further frustrate you?
Continue reading »
Amongst the horde of Windows Phone 7 handsets that arrived on launch day, the Samsung Omnia 7 was the one that stood out from the crowd for me.
Each of the devices had their own selling point, but personally I would take the incredible Super AMOLED display over a few extra megapixels, for example. Suffice it to say I got one and my hopes were high from the outset, so in case you were wondering whether it lives up to expectations, here's the full review.
Hardware
In terms of design the device is very slim and relatively light, which took me a little by surprise as I was unpacking the device. Considering it is almost comparable size to the likes of the HTC Desire HD, it's a featherweight in comparison. The front of the device is obviously filled mostly with the 4″ Super AMOLED display which I will touch on later, but below that it features the customary Windows Phone 7 back, start and search buttons.
Continue reading »
There's no doubt that the e-reader market is ready to grow at a staggering rate in the next few years. Amazon have now released three versions of the Kindle, most recently the Kindle third generation managing to impress us just as much as the Kindle second generation did back at the beginning of this year.
Add Apple's iBook store alongside the iPad tablet device into the equation and you have quite the war brewing. What about other third parties hoping to make an impact, though? Can they match up to the big boys in terms of both price and functionality?
That's just what the BeBook is trying to do, so we decided to take a look for ourselves, to see how it performs.
Continue reading »
A few weeks ago, we took a look at Wacom's large, wireless graphics tablet called the Intuos4, which I absolutely loved during testing. The hardware just screamed class, with its OLED displays and radial menus, so how does its little brother, the Wacom Bamboo Pen and Touch, stack up against it? It costs less than the large, £300 Intuos4, but can you tell when using it? Let's check it out!
In the Box
When I opened the box of the Wacom Bamboo, my first impressions were similar to the ones I had when first looking at the Intuos4. The tablet itself comes along with all the media necessary for getting it installed and set up with your machine, including a stylus.
Continue reading »
Trend Micro's Titanium Maximum Security 2011 suite promises lots on the surface. One program that handles spam, parental controls, data theft prevention, smartphone protection and more. However, it's competing in a seriously saturated market, facing competitors such as Norton, Bit Defender and PC Tools, so can it stand out, or is it just another internet security suite?
Titanium Maximum Security boasts a quirky interface, not too dissimilar to that of PC Tools' internet security program. It's easy enough to get around, if not slightly unconventional, and somehow manages to fit in more features than one can shake a stick at. Seeing as there are so many features to cover, let's drill through them one by one.
Continue reading »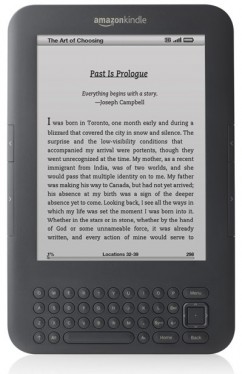 The e-book market has certainly forced itself in to the limelight in the past year or so. Apple released the iPad, along with the iBook store, Barnes & Noble has recently announced an e-reader / tablet hybrid, and Amazon has released the latest version of their Kindle.
Is the Amazon Kindle 3 enough to compete with these new entrants though, or does it risk falling behind against competition that sacrifices battery life in favour of additional features? Let's find out…
Continue reading »