Category listing for
Review
I know we reported that the US version of the Ghostbusters Xbox 360 game was supposed to work on our UK Xbox 360s, but I can definitely confirm first-hand that this is the case as I've played and completed it!
Now obviously, the fact that I managed to set aside the time to play it actually quite impresses me anyway, not because it's a poor game, but given I've still yet to play some games on my New Year's Resolution games backlog list from 18 months ago!
Continue reading »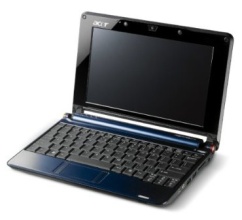 This is the fifth part of my netbook related tale telling the story of my travels through France with a netbook, and we are on the way back to England. If you missed reading "Travelling With My Netbook – Part 1″, "Part 2″, "Part 3″ or "Part 4″, be sure to read those first!
So, I've spent a lovely two weeks in France sampling not only the French lifestyle but also seeing what living with a netbook (or more specifically the Acer Aspire One) is like on the road; but alas it is time to return home, say goodbye to France, and look at what we've learned.
Continue reading »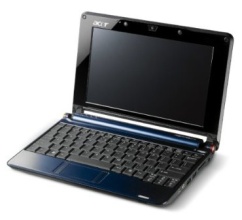 This is the forth part of my netbook related tale telling the story of my travels through France with a netbook, and we are continuing on the road with my netbook on my lap and a glint in my eye. If you missed reading "Travelling With My Netbook – Part 1″, "Part 2″ or even "Part 3″, be sure to read those first!
Onwards we traveled to our destination at Cap Ferret, netbook in hand (or to be more exact on lap), and soon enough we arrived and set up camp. As you can imagine exploring isn't too easy with crutches, but fortunately it didn't take me too long to find what I was looking for despite the fact that we were on a campsite in the middle of nowhere – WiFi.
Continue reading »
Bruno (18)
Cast: Sacha Baron Cohen, Gustaf Hammarsten, Clifford Bañagale, Chibundu Orukwowu
Director: Larry Charles
Running time: 80 minutes
I've said this before and I will keep re-iterating it: I'm not sure whether Sacha Baron Cohen is a genius or a misguided moron who makes me laugh a lot. He exploded onto our scenes ten years ago when he did a small slot for the 11 o'clock show. Anyone remember that? I recall tuning in for him and the spectacularly dry-wittingly charming Daisy Donovan. Cohen has managed to do so much in that time, not to mention surpass all levels of absurdity possible, that looking at him and not smiling is actually quite a difficult task for me.
Continue reading »
You may have read The Average Windows Nerd's recent review of the Dell Inspiron Mini 9 netbook, however I thought I'd write-up a quick review of my opinion of this while I could and to outline what I'm planning on doing with it!
Of the netbooks that I've had the chance to look at and use in the past, I would say the first thing that strikes you is the build quality of Dell's offering – it's certainly a sturdy piece of hardware which has been designed quite well…at least externally, when it features a rounded corners and a cool looking shiny finish – although as with anything like this, it's an absolute fingerprint magnet.
Continue reading »
You may remember this game from a few years ago when the PSP was first released back in 2005. Well it's now available for your enjoyment via the Playstation Network for the bargain price of £4.79, and with only a file size of 258MB.
You can only play this on your Sony PSP, so don't try to buy it expecting to play it on your PS3 – I found it much better to download via my PS3, install it and then just copy it straight over to my PSP.
Mercury never interested me when the first game came out, but I wanted something different to play and thought it could be fun. I was right, this is my kind of puzzle game, and I can spend a good hour or two going through the puzzles at a time.
Continue reading »
Public Enemies (15)
Cast: Johnny Depp, Channing Tatum, Stephen Graham, Marion Cotillard, Christian Bale, Billy Crudup
Director: Michael Mann
Running time: 140 minutes
There's something incredibly sinisterly sexy about a man who promises to protect you until the day you die, all the while robbing banks at gunpoint to ensure your future will be secure. Such was the life of one John Dillinger (Johny Depp); thus is the film about his life, Public Enemies. He took whatever he wanted and nobody could stop him.
Continue reading »
I've never played the Monster Hunter games before, as they've never really appealed to me when I've read about what you have to do in the games. But after playing Monster Hunter Freedom Unite, I was pleasantly surprised by how much I've got hooked on it.
When I was explaining the game to a fellow computer nerd, they said it sounded like a grown ups version of Pokemon. I've never played Pokemon so I'll take her word for it.
The aim of the game is to train yourself up to become a Monster Hunter and to go out on quests killing or capturing monsters to earn yourself money and a reputation for the best Monster Hunter around.
Continue reading »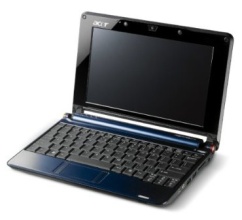 This is the third part of my netbook related tale telling the story of my travels through France with a netbook. We're continuing on the road to France with my netbook on my lap and a glint in my eye. If you missed reading "Travelling With My Netbook – Part 1" and "Part 2", be sure to read those first!
We left off at my friend's house where I was staying the night to catch the early ferry, and it was here that I was reminded of the interesting task of naming your wireless network – by having a quick look at the networks around this London suburb I was able to deduce the names of many of the neighbours simply by their unimaginative wireless names.
Continue reading »
Harry Potter and the Half Blood Prince (12A)
Cast: Daniel Radcliffe, Emma Watson, Rupert Grint, Alan Rickman, Michael Gambon, Tom Felton, Bonnie Wright, Helena Bonham Carter
Running Time: 154 minutes
Director: David Yates
Before I start this review, I'd just like to say that there are going to be a few major spoilers in here if you haven't read the book.
The plot of Harry Potter and the Half Blood Prince in a nutshell is that Harry returns to Hogwarts and finds himself working closely with Dumbledore to try and find a weakness of Voldemort's. A new professor, Professor Slughorn, holds the key to a very important memory that Dumbledore asks Harry to retrieve from Slughorn. Malfoy has been given a very important task by the Dark Lord himself and if he fails, Voldemort will kill Malfoy and his family.
Continue reading »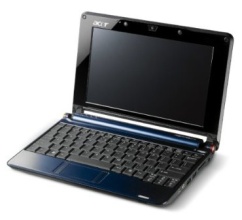 This is the second part of my netbook related tale telling the story of my travels through France with a netbook, and we are finally on the road with my netbook on my lap and a glint in my eye. If you missed reading "Travelling With My Netbook – Part 1", be sure to read that one first!
Our story begins on the M1 traveling south to London where I will be staying at a friend's house for an early ferry…
Continue reading »
I'll be honest from the start with the review of the Belkin N+ ADSL modem wireless router – it has a flaw and it's a pretty fundamental flaw if you want to use it for one particular purpose like I did, but more on that later…
I bought the Belkin N+ ADSL wireless router as a replacement for the aging Belkin N1 ADSL modem wireless router which needed replacing as the "quirks" it had were finally proving too much to live with, but rather than talk about that here, I'll update the original review after I've finished this one.
Suffice to say despite my reservations of buying Belkin again, I looked around some of the big well-known review sites and they seemed to like the Belkin N+ with some of them having it as their wireless router of choice. Therefore I thought I'd give them another chance.
Continue reading »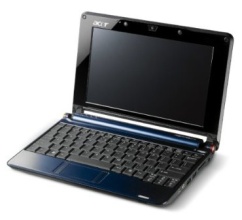 Here at Zath we've been covering the development of netbooks pretty much since they sprung onto the market in the surprisingly small shape of Asus' Eee PC, and we've kept you up to date with the new releases, done a few reviews and even seen how people have confusing netbooks with notebooks. But what we haven't done yet is given a good account of what it's actually like to live with one – until now.
So I thought what better way to give the whole netbook lifestyle of living off "the cloud" a good workout than take it on holiday to France for 2 ½ weeks and see how it pans out. This is the first of a few articles documenting the advantages and disadvantages of having a netbook (including a more detailed insight into the one I'm actually using), how practical it is to use in France and of course a diary on the technology related thoughts I have on my travels.
Continue reading »
We've been big fans of the Street Fighter games ever since we played them as kids in the arcades and at home on the SNES – now not only have we been treated to a complete modern-day update for our current generation consoles in the form of Street Fighter 4, but now we get to enjoy some classic Street Fighter 2 action in our browsers!
To coincide with the release of Street Fighter 4 on the PC on 7th July 2009, Metaboli – the leading European digital PC games distribution company has launched a marketing campaign which sees the original 'Street Fighter 2: Champion Edition' of the game now being made available for in the form of a free Flash version that can be played from within your web browser of choice.
Continue reading »
There isn't really much I can say about a game like Zuma as it's one of those extremely repetitive, yet addictive games that you can download from the Playstation Network (PSN) and play to kill 20 minutes or so.
The aim of the game is to eliminate all the spheres before they disappear down the hole in the centre of the puzzle. If even one sphere drops, then all of them will and you lose a life and have to start that puzzle again.
Zuma is mix between Beehive Bedlam and Jewel Quest in that you have to match 3 or more of one colour to eliminate the spheres on the puzzle. The earlier stages aren't really too long as it allows you to get into the swing of the game and how to control your little frog character which you use to fire spheres into the puzzle.
Continue reading »
Most people who grew up in the 80's, like myself, we're big fans of Ghostbusters and appreciated just how good they were as films which so rightly gave them the cult status they deserved.
For years there has been talk of a Ghostbusters 3 movie and FINALLY Harold Ramis and Dan Aykroyd, the original writers of the first two films, brought us Ghostbusters: The Video Game.
After all the hype surrounding the game, I can honestly say, it was worth the wait!
Continue reading »
Transformers 2: Revenge Of The Fallen (12A)
Cast: Shia LaBeouf, Megan Fox, Rainn Wilson, Josh Duhamel, John Turturro,
Running Time: 151 minutes
Director: Michael Bay
I was a massive fan of the first Transformers film and really had high hopes for Transformers 2: Revenge of The Fallen, but I think I let the hype get in the way.
Don't get me wrong, I enjoyed the film, but I think they tried to do too much on the back of the massive success of the first film.
But just before I start, I'd just like to say "HA!" to all Americans. We FINALLY got a major blockbuster released in the UK before you!!
Continue reading »
Terminator 4: Salvation (12A)
Cast: Christian Bale, Sam Worthington, Moon Bloodgood, Helena Bonham Carter, Anton Yelchin, Jadagrace Berry, Michael Ironside
Director: McG
Running time: 115 minutes
The machines are back in Terminator 4: Salvation, once again to destroy all of mankind on Judgement Day. This franchise is nearly as old as me, much to my chagrin, and growing up with these films has made it nigh on impossible for me to not feel the urge to see the new ones. So, of course, I bimbled on along to the cinema to check it out. I was pretty livid given how Terminator 3 ended, so I really had no hopes and aspirations for this fourth one. Perhaps it's that that made the film a much more worthwhile prospect for me. Who knows? Either way, I quite enjoyed it and have no qualms telling the naysayers exactly that.
Continue reading »
You can now get a free Sky News iPhone app from the Apple iTunes App Store, so it would appear that Sky are really starting to embrace the iPhone and its userbase now after it recently launched the Sky+ iPhone app that allows subscribers to set their Sky+ or Sky HD boxes to record shows no matter where they might be (a very handy little tool, I suggest you check it out if you haven't already got it on your iPhone).
So what does the Sky News iPhone app allow you to do? Well perhaps predictably it brings you the top news stories from the Sky News TV channel (and website) to your iPhone in an easy to navigate application that's presented very well in my opinion.
Continue reading »
Coraline (PG)
Cast: Dakota Fanning, Teri Hatcher, Jennifer Saunders, Dawn French, John Hodgeman, Robert Bailey Jr, Ian McShane
Director: Harry Selick
Running time: 100 minutes
At some point when we were young, we always wished we were somewhere else, in a place far away and somewhere much more exhilarating. We wished for different parents, siblings, friends and almost certainly different lives to the ones we had. But, none of us ever thought as far as what would happen if that wishful thinking were to become a reality. In Coraline's case, she gets a lot more than she bargains for when she goes in search of adventures to places she knows nothing of. What exploits lurk behind that mysteriously small door?
Continue reading »