Category listing for
Internet
Photovisi is a web-based tool, enabling users to create collages online of various photo collections. Designed to make it free and easy to arrange your photos and images in attractive collages for whatever reason. So, I tested the Photovisi service to make a photo collage see if it lived up to its billing, however it all sounded rather familiar to me.
So, where have I heard all this before? Ah yes, included as a feature in Google's Picasa application since version 2, released way back in 2005. However, in an application designed for purposes apart from just this, how does a service dedicated to photo collage ideas fare against the offering from the multinational corporate giants?
Set Up
Well really there isn't much set up to be done. As I said, it's an web-based collage creation application fully incorporated into the company's website. Upon entering the website, it is a simple matter of clicking the huge button labelled, 'Click Here to Start'. Couldn't be clearer than that to be honest.
Continue reading »
Do you like Twitter? Do you like playing online poker? Well now you can combine the two in a new competition being launched by PokerStars on 6th June 2010 in which they'll be giving away $25,000 in prizes.
The Twitter Poker League will feature low buy-in of just $1.10 in the weekly Texas Hold-em tournaments that will then run for 8 weeks and bi-monthly prizes are then awarded.
Continue reading »
Because Post-It is 30 Years old this year, Profero have launched a massive campaign to celebrate the sticky brightly coloured labels birthday. So you might start seeing posters all over the place in the style of Post-It's advertising the website www.dontforgetyourfriends.com, especially in London as there's going to be a huge one hanging around Broadgate Circus along with other smaller posters dotted around the city. Along with that, if you work in an office you might just get yourself some Post-It packs in celebration of the 30th anniversary.
So what about the website? Well click on the link and you'll be sent to an application for Facebook which you have to allow access to your page just like other games through the social networking site. It will gather information from your friends accounts as well, so you can answer some friends related questions, which I'm assured is very safe. You'll then proceed to answer questions in over 3 rounds which will ask you things like, "Whose birthday is it next?", "Who has the most photo albums?" and the like.
Continue reading »
BBC recently rolled out a new beta version of its iPlayer, improving the interface of the player whilst adding some great features that improve the usability of the service.
The most noticeable change with the new version of the BBC iPlayer is the distinct lack of clutter that was present in the old version. When comparing the two side by side (the new version shown on the left, and the old shown on the right), it's clear that great effort has been taken to ensure the interface is as simple to navigate as possible.
Continue reading »
It's no secret that Spotify is one of the best music streaming services out there and it's now firmly established here in Europe. Whilst Spotify invites for the service are greatly sought after to say the least (despite you now being able to listen for 20hrs per month without an invite), they're not always the easiest things in the world to come by. Hence the reason I went on the search for the best alternative to Spotify. Enter, Last.fm.
Before we start this review of Last.fm, first things first, this service is not exactly new. In fact it's been around for a while and over time it has become increasingly popular not just for its extensive music library, but also social networking plays a big part in the service's identity. Although usability for both the advanced users and beginners alike is simple, the sheer number of features and customisation capabilities is hardly limited.
Continue reading »
Unless you've been hiding in a place with no internet connection for the past few days, you'll no doubt already know about Google's plans to dominate your living room, as well as the web.
I am, of course, talking about Google TV. The new project was announced at Google I/O at the end of last week, with the aim of bringing together the best content that's on the web, and putting it on your TV. With so much content available on the web, it makes sense to bring that content in to your living room, without you having to watch it on your PC.
Continue reading »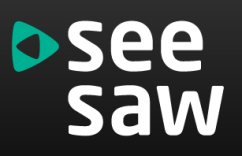 The recently launched UK online catch-up TV streaming service SeeSaw is announcing its upgrade to its second generation. A collection of new features will hopefully bring the service up to scratch after the initial disappointment among some of its first efforts.
The first of these new features is the additional premium content added to the site. Apart from the usual free stuff gathered from BBC and Channels 4 and 5 you can now rent shows too for a small fee. For example, the current season of Lost, which you may know is not aired on any of the above channels, can be rented in its entirety for a modest £12.99.
Continue reading »
Inevitably at some point throughout this summer you will find yourself hesitant before attempting to give someone a call as you desperately try to remember the week they said they were on holiday. It happens, so either you end up costing yourself a whole load of money on phone bills by risking it, or you leave a good message go undelivered. Either way, it's not ideal.
Enter Traktr. A new service which goes someway, well all the way in fact, to eradicating such issues. The simple service allows you to track the country that someone is in simply by entering his or her phone number. It's really that simple, once you have signed up to the service all you need to do is enter the number of the person, including the usual country code (+44 in the UK) and you will be informed of the country the phone is currently in.
Continue reading »
Music streaming service has been growing dramatically in demand in recent months with user after user craving Spotify invites. But now the company have revealed an all new pricing system which allows for new users without invites and for those who are willing to pay some money for the service, some new options and feature structure.
Spotify Open
So, perhaps the greatest news of all is that now there is no need to wait for a Spotify invite anymore, although you will be limited to 20hrs of music listening per month. The Open plan allows even free users to get straight in to the mix of streaming music using Spotify, using its social features as well as playing and organising your own MP3s.
Continue reading »
Do you remember playing the Top Trumps card games back when you were a kid? Where you would compare the statistics of various cars, trucks, comic book characters, star wars vehicles….and so many, many other things have been made into a set of Top Trumps – well now you can add your Twitter friends to that list too!
Tweet Trumps is a cool little web game app that has been created by Dom Hodgson and Tom Scott in the space of 24hrs at the recent WarbleCamp; an event that brings the Twitter developer community together and this just shows the kinds of thing that can come out of it.
Continue reading »
With more and more of the day to day computing needs of the average user becoming web based, security has become a major issue for home and business users alike. Personal data is being stored online and the availability of such information over the web has become a great attraction for 'cybercriminals'.
Needless to say, with the growing amount of cybercrime occurring around the world, user's awareness to their methods is becoming more and more important. Hence the reasoning behind Symantec's latest Internet Security Threat Report (ISTR) which highlights many of the dangers that we unsuspecting web surfers may encounter, perhaps without ever even knowing it.
First off is the danger in e-mail contact. Cybercriminals are buying and selling hacked e-mail accounts for as little as 65p. Once the criminals get a hold of your account details, i.e. your user name and password, they can get onto your account and send malicious emails to your contacts requesting private information from them. Then, the person on the receiving end may give up such information with it seemingly coming from such a reliable source. And the cycle continues, personal details being leaked around the web and getting into the wrong hands.
Continue reading »
Social networking sites such as Facebook and YouTube it seems are becoming an integral part of millions of people's daily lives. Now though, such sites have been placed at the forefront of the ongoing election campaigns as all three of the main party leaders will be using modern day communication methods to respond to questions and debates from eager voters.
It is the first time in the UK that such methods have been used by political parties in the run up to the election and when coupled with the three live TV debates that the party leaders have agreed to participate in prior to the election, it certainly seems that this election has brought a lot more tech into politics, if nothing else.
So how will it work? Well, currently social networking sites are primarily aimed at communication between users whether that be via status updates or video streaming. This theme will remain constant as the party leaders will each respond to ten questions plucked evenly from five topics: the economy, health and education, foreign policy, law and order and miscellaneous. The questions will be posed by users of the sites and the recordings will of course be pre-prepared by the politicians and the video broadcasts should last around a minute.
Continue reading »
The Digital Economy Bill was passed in the House of Commons last night, proving that the whole process is simply a fiasco. The #DEBill did what few bills can do: it made a lot of people care about politics, care about it enough to watch the live stream from the House of Commons last night and cause a stir on many blogs across the net. Why then, would such a bill which could be, quite frankly, dangerous, be rushed through without thorough scrutiny and debate?
It was painfully obvious that of the handful of MP's present last night, many had no idea what the technicalities of the bill consisted of. Of those who did, the vast majority pointed out the real problems that the bill presents, and why it's not going to be anywhere near as effective as is hoped. It was said that there is a target to remove illicit file sharing by 70%, which is an absolutely ridiculous over estimation of the results, and bypasses the problem completely. A large percentage of file sharers, as pointed out by many MP's present, will be teenagers who can't afford to purchase the content whether or not they have access to the material via P2P networks. Whatever percentage of file sharers the bill deters, and it won't be anywhere even remotely close to 70%, it won't have as big an impact on the revenues of the music and movie industry's as is expected.
Continue reading »
Initially, Google Street View was fairly controversial with many people complaining about invasion of privacy and such issues. However, those concerns have not stopped Google from expanding the service, because as of tomorrow (11th March 2010), you lucky (or unlucky depending on which side of the fence you're sat) people in the UK will have access to a total 96% of all roads, streets and avenues across the isles.
The infamous camera cars have been out and about over the last year busily snapping up everything from busy city streets to little lanes in the middle of God knows where, there's even been some Google Path View images captured using specially equipped trikes.
In some parts, such as the village of Broughton, the journey of the car has been somewhat treacherous with outraged protesters lining the streets creating human blockades preventing the car from snapping their streets. None the less, Google got their way in the end and we'll all be able to go spotting more strange Street View sights in the UK with all these new images.
Continue reading »
Well Google recently released Buzz (didn't Yahoo do that a few years back?) upon GMail users and anyone else who wants to sign up for a Google account, but the question is will it be the thing to beat Facebook and Twitter? I'm sure Google now hopes so, but I'm yet to be convinced.
Besides, I already use Twitter and Facebook, do I really need another social network? Don't know what I'm talking about? You can read all about it in this Google Buzz features review.
I'm really not sure about Google Buzz, it seems strange for a company who keeps services in beta for years upon end (like they did with having Google Mail in beta for around 5 years), to release a previously unheard of product onto the world…and one that seemed to care little about your privacy of the contacts that you email regularly, but that perhaps just says more about a bunch of engineers creating and testing Google Buzz and their naivety over how it could be used for more malicious activities, take a look at our most recent technology roundup for more information on that.
Continue reading »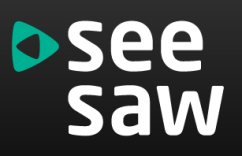 SeeSaw is a combination of already popular online TV services from BBC, C4 and FIVE. I believe this idea to have a great amount of potential when it comes to attracting visitors. With some good publicity and strong marketing, I'm pretty sure people would be swayed towards it for the simple reason that everything is in one place.
Given the choice, I think everyone would prefer it all to be on one site rather than having to flick between separate services from each channel – which was one of the driving forces behind the Kangaroo online TV service which got cancelled before launch, SeeSaw is what has been created from the ashes of that service.
But that's just an idea, a principle, a basis to build upon. The real question is, how have they executed it? Well, after testing the site for a while over the past couple of days since it's public release (after previously having tested out the SeeSaw TV Online beta), I have found the site to be an interesting addition to the UK online streaming TV landscape.
Continue reading »
This generation of kids (and in fact even the ones before them) have often been portrayed as fat couch potatoes by the media at large, children who are slowly loosing the ability to use language and their legs correctly and who are developing a distorted view of the world based on bad communication skills, the Internet being for porn and mass killings with terrorists in Russian airports.
There will always be people to defend them – mostly a mix of gaming enthusiasts, the occasional scientist and games manufacturers PR departments – but the results of a recent survey are fairly condemning where they show that kids are spending nearly eight hours online every day!
Continue reading »
All the news this past week has been about the Apple iPad announcement, and the exclusion of Flash from the device. We all know that Flash is an integral part of browsing the web, but it faces more competition in the future, with the capabilities of HTML 5 threatening the main advantages of the platform and a certain Microsoft Silverlight, which may not make the news very often, but has certainly come on by leaps and bounds if their latest creation is anything to go by.
I'm an avid user of Facebook, but don't always want to go to the full website to check the statuses of my friends or update my own. When I first tried out the beta of Silverlight's Facebook client (currently in Beta), I was wowed by the stunning interface, even if there are some features that didn't make the Beta.
Continue reading »
That's right, Think Visibility is coming back bigger and better in 2010 with the Leeds-based Think Visibility 3 conference that covers "the things that usually get left behind in the web design process". Therefore, if you're interested in blogging, SEO, affiliate marketing, PPC when it comes to your websites, then this is definitely an event for you.
You may get the opportunity to attend quite a few of these kind of events if you're based in the south, especially around London, but obviously there's less of these available here in the north, so if you're based up here, then here's your chance to attend a conference without having to travel so far as you might normally have to, plus it's also takes place on a Saturday, so you don't even have to take a day off work! Think Visibility 3 is taking place on the 13th March 2010 at the Alea Casino Conference Centre in Leeds, West Yorkshire and tickets are priced at £119 (cheaper than some other similar conferences).
Continue reading »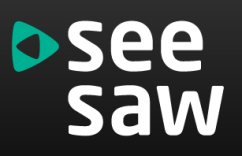 SeeSaw is an upcoming online TV service that will be launched in the UK in the next few months which will be aiming to provide its users with a variety of content, including British programming as well as international shows such as those from the US. SeeSaw will be presented in a high quality viewing platform which should allow viewers to enjoy a wide variety of popular TV programming on-demand, presumably in an iPlayer straming video kind of presentation.
Continue reading »