Category listing for
Games
The iPad App Store is already full of incredible applications – just check out our iPad app reviews for a few examples – and many of these applications include an abundance of game titles.
No, Human is one of the cheaper games on the store, priced at £1.19 for a universal iPad and iPhone application, but it is also one of the most interesting titles I've played in a long time.
Continue reading »
Square Enix have been showing off their new game titled 'Gun Loco' at TGS this year and from the clips I've seen it looks like a lot of fun. Not only that, they've got a competition on the go that will see one lucky winner having their vocals recorded for the European map on the game. But a bit more about the game first.
Gun Loco is a third person game which will be released on the Xbox 360 next year, and kind of reminds me a bit of Manhunt/Twisted Metal in an odd way, with its crazy looking characters and the fact you're running around killing people on a prison planet.
Continue reading »
On the 13th September 1985 a little game know as Super Mario Bros was released in Japan. Who knew that 25 years later Mario would be one of the most popular characters in the history of games. Time does fly when you're having fun!
You can see just how many faces Mario has had when over the years and just how many games there have been by heading over to the Evolution of Mario page.
The original Super Mario Bros sold over 40 million copies with the series selling over 240 million games worldwide to date, which makes it the best selling game series ever. It doesn't come as a surprise as most of the Mario games are absolute classics.
Continue reading »
Over the last few years the license for F1 games has been a bit of a mess, with Sony and EA's brief periods of ownership being poor at best, which couldn't be more of a contrast to the fortunes of the sport itself which has positively boomed in the last few years with two British champions in two years, championships being won on the last corner and of course the return to BBC leaving advert breaks firmly in the past.
However two years ago in 2008 Codemasters have taken over the license for official F1 games, and after the F1 2009 outing on the Wii and PSP last year (which was aimed very much at the casual market) F1 is now well and truly back on the gaming scene with F1 2010 has a release date for the Xbox 360, PS3 and PC of 24th September 2010.
F1 is a sport which tends to very quickly divide opinions: some people see it as incredibly boring and tedious and see no fun in watching cars go round a circuit 50 odd times over 1½ hours, but others (like myself) can't get enough of it and love the combination of the technology and sheer hard graft of the team along with the immense competitiveness and talent of the drivers, and it is really for the second group that this game is for.
Continue reading »
Available on: XBLA (version tested), PSN and PC (Steam)
When I first read that Square Enix had bought Eidos and that they were doing something different with the new download-only Tomb Raider game, I started to cringe. Even when I'd seen a few screenshots and videos of the gameplay, I wasn't sold on the idea of the new changes to Lara Croft's Tomb Raider adventures.
First of all, they dropped "Tomb Raider" out of the title, secondly the camera angles were all different and not the 3rd person game we're all so used to, and this time she's got a companion to help her through her latest conundrum. So far, it wasn't looking good, but I thought I'd try the game anyway and it turns out, I was pleasantly surprised by just how wrong I was. This game is superb.
If you're worried that Tomb Raider games are going to be like this from not on, fear not. There is a Tomb Raider game on it's way and done in the old way. Lara Croft and the Guardian of Light was a new way of bringing the ever popular heroine to our consoles and long my then continue to produce games like this along side the main titles.
Continue reading »
Well it's almost that time of year again when another Call of Duty hits the shelves. This year it's Treyarch's turn to try and match last years record breaking Call of Duty: Modern Warfare 2, which was made by the much troubled Infinity Ward, with Call of Duty: Black Ops.
If it wasn't for the online aspect of the COD games, I doubt they'd sell anywhere near as many copies, so the pressure is on Treyarch to come up with something good and to add a few new additions as to put their own stamp on the online multiplayer.
A few details have been released about what's in store for the next installment of COD, and from what I've read the majority sounds the same old formula with a couple of new killstreaks. However there are a couple of completely new ideas which should give Black Ops the edge to maybe even surpass MW2.
Continue reading »
There's no doubt that since all the excitement of Steam arriving on the Mac and getting Portal for free, things have quieted down quite considerably. We've not seen any big new titles arriving on the Mac since Valve released Counter Strike: Source a few months ago, and OS X share in Steam users has gone from 8.13% in June to just 5.07% in recent weeks.
However, things are looking up again, as according to Cult of Mac, we are going to see the Left 4 Dead series on the Mac "by October", just in time for Halloween!
Continue reading »
Here at Zath we have looked at quite a few gaming headsets in the past such as the impressive Zowie Hammer and SteelSeries Siberia v2 but now one of the biggest names in the consumer electronic world have come up with their own two offerings for the gaming world: the Sony DR-GA500 and DR-GA200 Gaming Headsets.
Combining the latest in a whole range of sound technologies both of these have been designed from 'extensive' research into the market that they hope to make a mark on and so in theory these should closely resemble what people want from an ideal headset.
Firstly we'll look at the DR-GA500 which is really the flagship model and the one that boasts the most impressive specifications, though I'm afraid you will have to excuse the mostly pointless jargon… this model combines a 'Dolby Pro Logic IIx' decoder with Sony's own 'Virtual Phones Technology' (also known as VPT) to create "convincing 7.1 channel 3D surround effects".
Continue reading »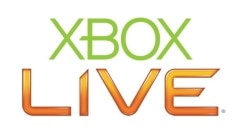 Xbox Live is perhaps the very thing that attracts budding gamers away from the lure of Sony and the PlayStation 3 and to that of Microsoft's Xbox 360 console.
Before the latest generation of consoles the PS2 was by far and away the more highly acclaimed console, but since the evolution of gaming into high definition and the inclusion of web connectivity into consoles, Microsoft has taken the bull by the horns and delivered an undoubtedly fantastic service in Xbox Live.
However, as always you get what you pay for, so as news emerges that the monthly pricing is going up in the UK, US, Canada and Mexico, is Microsoft well within its rights to jack up the cost?
Continue reading »
A few months back we ran a World Of Warcraft competition in anticipation of the latest expansion WoW: Cataclysm being released. After seeing how popular that competition was and given we're still waiting for more new WoW content from Blizzard, we thought we'd give away another World of Warcraft related prize.
For this competition, we thought we'd give away another World of Warcraft Keyboard to further aid one lucky WoW player's online gaming experience.
Continue reading »
This is a tricky one. I can't remember all the bad games that I've played in my time but there are a few that spring to mind.
Orphen: Scion of Sorcery is one of my top contenders along with Tomb Raider: Angel of Darkness and The Legend of Spyro: The Eternal Night are just some of the dire games that I've played and are definitely in my Top 10 list of "Why the hell did I buy that game?"
So why these three? Well mainly down to the shocking control system, being riddled with bugs and hair ripping annoying sounds. I'm a big fan of the Tomb Raider and Spryo games and it's just a shame that some of the worst games I've ever played are from a couple of franchises that I love.
Continue reading »
If you're an American Football fan and an iPad owner, then NFL 2010 is a game that you will have to see in action. Developed by Gameloft, this iPad title has most of the things that an NFL fan could want, so instead of writing about it too much, I'll just get straight in to how the game works and how you get around it.
From the main menu, you have three main options. 'Quick Play' allows you to get straight in to the action with two randomly selected teams, so you don't have to take time setting things up before you can play. The 'Game Modes' option offers a little more to the user, as from here you can choose to play an exhibition, choosing the teams before going in to the game, a season, choosing the team that you want to take through a whole season, and the playoffs option, which allows you to skip the regular season and get straight to the good stuff!
Continue reading »
Let's Golf is a title from Gameloft that has been available on the iPhone since 2009, and has gone down well with customers on the small screen. Naturally, when the Apple iPad tablet was released, the game was given a HD tag and made available for Apple's new platform, so let's take a look at Let's Golf! HD iPad app!
iPhone users who have already purchased Let's Golf for the small screen may be slightly disappointed to hear that the title is exactly the same game as the original as far as the courses are concerned. Of course, the graphics have seen an improvement in the games' transition to the big(ger) screen, but if you aren't too bothered about the updated graphics, you could simply load the iPhone app on to the iPad and have a similar experience.
Continue reading »
Usually I would be one of the first to make my disapproval public when a company decides to turn a game into a movie. They're seldom a real success and traditionally gaming doesn't translate well onto the big screen in my opinion.
However, an interesting statement made by Rovio, developers of popular the Angry Birds iPad and iPhone game app, regarding a movie of the game has my ears well and truly pricked up.
Continue reading »
Sony announced at Gamescom this year that the ITV Player will be heading over to the Playstation 3 in October this year. It will join the BBC iPlayer which has been available on the PS3 for quite a while already and has proved to be a huge success.
The catch-up TV service will be free to all users and will allow you to watch all your favourite programmes when you want to. So if you're a closet Emmerdale or Corrie fan, you don't have to explain why it keeps appearing on your Sky+ planner, you can now wait until nobody's around, turn on the PS3 and watch it on the ITV Player.
Continue reading »
It's been coming for a long time, especially after a huge billboard advertisement which was showing off Resistance 3 last year a bit ahead of itself. Well now it's official….Resistance 3 is heading for a 2011 release date on Playstation 3.
The announcement was made at this years GamesCom and the is one of two new Insomniac games that was announced along with Ratchet and Clank: All 4 One.
Continue reading »
Insomniac Games has announced a brand new Ratchet and Clank game at Gamescom 2010 which will be titled "Ratchet and Clank: All 4 One" and released on the PS3. As exciting as this may be to some, the game won't actually be released until Autumn of 2011, which isn't that long to wait…..is it?
When I heard a new R&C game was coming out, I did start to worry that it would be the same formula as with previous games (not that I'd really complain if it was), but after reading about All 4 One, those worries were quickly brushed aside. Insomniac have come up with a new and refreshing way to play Ratchet and Clank as this time around you'll be playing a 4 Player Co-Op game either online or offline.
Continue reading »
It seems to be that the Professor Layton games on the Nintendo DS/DSi will be coming out yearly, as it has been announced the the next installment in the series will hit the shores of old Blighty on 22nd October 2010 with the title of 'Professor Layton and The Lost Future'.
The game has had different titles in different countries and was called 'The Last Time Travel' over in Japan and they're the lucky ones as they'll be getting their hands on the fifth title in the series which is released this autumn.
Continue reading »
Toribash is a very wacky physics fighting game, created by Nabi Studios. The game was created from the ground up for the WiiWare downloadable gaming platform and was released on 9th July 2010. There is a version for the PC, which is a free download and was a 'Best Game Idea' finalist at the 2006 Swedish Game Awards. The Toribash WiiWare version cost 1000 points, while the PC version has remained free and has a huge fan base.
If you have played the PC version, you probably won't see many differences in game play. The objective of the game is to beat your opponent using moves that are all completely physics based. You take turns by moving the joints you select on your fighter and ending your turn. With this game being based around ragdoll physics, the fights are always different and the variety of moves are endless. For instance, if you wanted to perform a jump, you would have to relax all the bones in the body, allow the fighter to fall, than using the fighters hips and legs, push against the floor with some force.
Continue reading »
It's been announced that a new Bioshock game will be released in 2012 and will be titled 'Bioshock: Infinite'. This could be seen as Bioshock's 'proper' sequel as it is being developed by Irrational Games with Ken Levine leading the charge as with the original Bioshock game which was released back in 2007.
The trailer teases you at first with what looks like Rapture, but this is just a bluff as it turns out to be the view from a man who's being drowned in a fish tank with a model of Rapture at the bottom. Bioshock: Infinite will take place in the sky on the floating City of Colombia which is held aloft by giant airships which moves around the world as a symbol of America. You will play the character of Detective Booker DeWitt who is hired to find a woman during a incident on Colombia.
Continue reading »