Rob Nichols
You can follow Rob on Twitter as
@R0bNIchols
.
Here are all the Zath articles written by Rob Nichols...
Diabetes affects hundreds of millions of people worldwide and is predicted by some to become one of, if not the biggest health issues of the 21st century. Up to now, many diabetics manage their blood glucose levels using some form of electronic reader.
They are then left up to their own devices to keep a note of any recurring trends which need to be addressed. This could mean that problems go unnoticed could cause further issues in the long term.
Thankfully, Bayer Diabetes Care have come up with a solution for simpler management of the condition. Their Contour USB Diabetes Meter accurately records up to 2000 readings of blood glucose levels and directly plugs into any PC via USB. It contains 500Mb of storage for all your personal diabetes records and information.
Continue reading »
The world, as you probably know, has in recent years developed somewhat of an obsession with 'going green'. Renewable energy sources, reducing packaging, but one of the most major breakthroughs in terms of being environmentally friendly must be the development of the hybrid car. A car that can happily switch between a roaring, gas guzzling petrol engine, and a silent (but deadly?) electric one.
Electric concept cars are all the rage now, many have tried their hand in this market, most notably Toyota with the Prius and Tesla with their prestigous Roadster. Now however, there is a new player. Porsche. Well known for their reasonably priced high performance sports cars and a spatter of other vehicles. Certainly, I would never have expected such a manufacturer to unveil not one, but three hybrids. But never fear, they still do the earth shattering speeds you may be used to.
Continue reading »
With the world becoming ever more mobile as time goes on and 3D movies growing in popularity and demand, computer manufacturers have produced some fantastic machines capable of offering both of these properties for as little cost as possible. None more so than ASUS with their latest offering of entertainment laptops. The Bang & Olufsen ICEpowered N-Series laptops are the perfect combination of power and elegance for movie lovers and gamers alike.
The machines are capable of full HD and 3D playback which is clearly something that will be implemented into the majority of entertainment laptops over the coming months.
Obviously, with Bang & Olufsen backing the machine, you would expect the audio to be of high quality too. Therefore this really does make the perfect entertainment machine at what is expected to be a relatively low cost for such a machine and personally I think it looks much better than the ASUS NX90Jq Laptop (Bang & Olufsen design) that was unveiled recently at CES 2010.
Continue reading »
Across the world golfers opt to travel around the course in electrical car's specifically designed to navigate the course fairly quickly without destroying the necessary tranquility and pumping fumes around the course. For some while now, companies have been striving to create similar hi-tech future cars that are fit for the road.
The demand for fully electrical, or hybrid cars has gone through the roof in recent years and as a result, manufacturers have responded with cars such as the Toyota Prius and at the other end of the market, the Tesla Roadster, both of these examples are helping to spur on development of other environmentally friendly cars like the Fiat Eco-Drive.
Well at this year's Geneva Motor Show, a less well known manufacturer called Garia, have displayed a street-legal electrical golf car so you can combine your leisure activities with your travel arrangements. Nothing could be more convenient for any golfer I'm sure.
Continue reading »
In recent months and years there has been an extremely lengthy and somewhat tiresome squabble between technology giants Microsoft and the European Commission over how unfair it is that Internet Explorer web browser is packed into the Windows operating system and many users never become aware of any alternative such as Mozilla's Firefox, Apple's Safari or more recently Google's Chrome. Anyway, the result of the conflict is that users of Windows PC's will soon be faced with a big decision.
You will be presented with the choice via a selection process that will appear on your PC within the next few weeks. Testing of the process will be next week in several countries including the UK, and you can download it via Windows Update. Eventually though, it will be an automated update that everybody that's connected to the internet, should receive.
Continue reading »
After deciding to use my laptop has a pretty much permanent home media set up, I decided that I would move my desktop speakers to provide better sound quality than the standard built in speakers when watching movies and TV shows. This left me short on audio in my Mac Mini (Other than the pretty much useless built in speakers). Therefore I went out on the lookout for some low budget desktop speakers.
After recently receiving some Altec Lansing iPod speakers and being sufficiently impressed, I must say I now have great loyalty to the brand. So you can imagine my delight at coming across a pair of desktop speakers that fit the bill perfectly, from the same company. Having looked around at alternatives from other well known brands such as Logitech, the difference in price was minimal, but the deciding factor in opting for the Altec Lansing VS2620 Desktop Speakers, was as much the aesthetic appeal as anything else.
Continue reading »
In the last few months I have purchased a touchscreen phone as well as an iPod Touch, and what with the weather being so cold I have been faced with a small dilemma. If I wear gloves, I will be warm, but unfortunately this will restrict use of such touchscreen devices and mean I will most likely have to remove the gloves to send an SMS or make a call. Either that or I could be extremely cold meaning I would still not be able to use the devices properly anyway.
Thankfully, some rather novel gloves have appeared on the market which tackles such a dilemma. Etre's Touchy Gloves are specifically designed for the use of touchscreen devices and therefore have 2 holes at the tip of the thumb and forefinger on either hand. This means you can sufficiently use your iPhone 3GS, Nexus One or other similar touchscreen devices whilst staying warm.
Continue reading »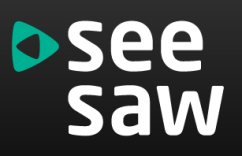 SeeSaw is a combination of already popular online TV services from BBC, C4 and FIVE. I believe this idea to have a great amount of potential when it comes to attracting visitors. With some good publicity and strong marketing, I'm pretty sure people would be swayed towards it for the simple reason that everything is in one place.
Given the choice, I think everyone would prefer it all to be on one site rather than having to flick between separate services from each channel – which was one of the driving forces behind the Kangaroo online TV service which got cancelled before launch, SeeSaw is what has been created from the ashes of that service.
But that's just an idea, a principle, a basis to build upon. The real question is, how have they executed it? Well, after testing the site for a while over the past couple of days since it's public release (after previously having tested out the SeeSaw TV Online beta), I have found the site to be an interesting addition to the UK online streaming TV landscape.
Continue reading »
Not long ago i reviewed the iTap Touchpad iPhone app which acted as a multitouch trackpad for any PC or Mac. I discovered the app was feature filled, responsive and overall pretty good. But then i stumbled across the new Logitech equivalent which I must say, threw all of that iTap hype right out of the window, across the street, and straight into the nearest bin. It's hard to imagine that these apps differ much at all, but the few subtle differences there are, trust me make a big difference.
The setting up of the Logitech Touch Mouse iPhone App is simple. It is available for free from the iPhone app store and you must also download 'iTouch Server' from the official Logitech website on your PC or Mac. This is so it can communicate solely to that machine, otherwise you could end up with all sorts of confusion if your home consists of more than one machine. Once you have downloaded both apps, you will notice upon launching the iPhone app, the name of your PC will be listed and connection via Wi-Fi should be simple enough. If not, you can always manually enter the IP address of the desired machine.
Continue reading »
Yet another interesting and innovative device has been thrown up at this year's MWC. The much anticipated PUMA phone is now upon us and it certainly adds something new and unique to the line up of great mobile devices already announced at the event in Barcelona.
PUMA AG and Sagem Wireless have unveiled a mobile device which not only looks great, but contains some incredible technology that they hope will enhance the world of mobile devices in years to come. This is for one simple reason, although packed with great features, this sleek and compact device contains an integrated solar cell along with a charge indicator. This means that your device will charge whilst on the go, no need to leave it at home or take your bulky charger along with you.
Continue reading »
This year's Mobile World Congress (MWC) has certainly thrown up some interesting stuff. Not a lot more so though, than the three latest instalments from the guys over at Sony Ericsson. The X10 Mini and Pro edtions as well as the Vivaz Pro.
Sony Ericsson Xperia X10 Mini (Pro)
The Xperia X10 from Sony Ericsson got a lot of people talking, so these compact editions in the form of the Xperia X10 Mini and Xperia X10 Mini Pro are sure to do the same. They promise to deliver powerful devices, packed with apps which offer a great alternative for those who don't wish to be lugging what used to be known as 'bricks' around with them.
Continue reading »
Just the other day I was pondering whether there would be any benefit to including 3G mobile broadband connectivity into cars. Then today I log onto the Internet and do the usual rounds, before I stumble across an interesting article telling me that Audi have joined up with Qualcomm and done this very thing. The navigation system in the new Audi A8's will now include 3G capability in which a driver just shoves in a connected sim card and it opens him up to a whole host of features previously unheard of in motor cars.
Ok so you're not going to sit browsing the net whilst in the driver seat, that would be more dangerous than using your phone, but the features are somewhat impressive. For example, when you pass a landmark or spot an interesting building, or a historical venue, the navigation system will give the driver the simple option of pulling information from sources such as Wikipedia regarding that spot. Great eh?
Continue reading »
Over the last couple of months, the world of 3D movies and TV has taken huge strides forward. The world's first real 3D-ready TV's have been launched as well as movies such as Avatar 3D taking it to the big screen in a hugely successful way. Well here's a promising addition to the ongoing saga. The Sony BDP-S470 3D Blu-Ray Player. First shown at CES, the 3D-ready, Blu-Ray Player will be capable of playing 3D-ready Blu-Ray movies without any firmware updates. Talking of firmware updates, PS3 users are still waiting on their 3D update for the Playstation 3 console. Is this a step in the right direction as far as gaming as well as movies is concerned?
One of Sony's biggest targets this year has clearly been to maintain the quality design of all of their products. This device does indeed continue that trend. Though minimalistic aesthetically, it is sure to be a perfect match for almost nay home theater set up due to the plain yet sleek design. As with the Sony BRAVIA 3DTVs also announced at CES, it follows the "monolithic design concept" which they say is a key feature of their home entertainment products for 2010.
Continue reading »
I was lucky enough to get my hands on a copy of CodeWeavers' flagship product 'Crossover Mac' this week. The software is designed to allow applications from other platforms, primarily Windows, to run seamlessly on Mac OS X without the need for emulators or dual booting the computer which requires a restart and wasted hard disk space.
To say that the software achieves this is an understatement to say the least. During the testing of the program, I found all aspects of it to be pretty much flawless.
The first element of the program that needed testing, was naturally the installation and setup. As with the majority of OS X software, installation was simply a process of drag and drop into the applications folder. Registering the software was a breeze too. I simply had to register on the CodeWeavers website and then register the software using the same details.
Continue reading »
The massive UK mobile phone and broadband network of O2, along with telecommunications provider Huawei, have uploaded a video onto YouTube showing the next generation of mobile broadband, which is commonly known as 4G.
The video showed a test of the connection involving activities such as streaming high definition video over the web. The test showed speed results of just 8Mbps, much less than the potential 150Mbps that was earlier forecast.
However, this is of course a step in the right direction. At this 8Mb speed we can compare these mobile networks to the average-Joe's home broadband speed. Other possibilities in the video are real time gaming made available through the 4G networks low latency.
Continue reading »
I think I would be right in assuming no political party has ever before used broadband speeds in the run up to a general election in a bid to boost votes. Not in the UK anyway. Well now they have. The Conservatives have vowed to lay out 100Mbps fibre optic cables providing wickedly fast connection speeds.
This news comes only a short time after the current government laid out plans to offer 2Mbps speeds to homes in need of internet. Connection to the web has been deemed a basic human right which is arguably a right load of old….. None the less, we as a nation are set to benefit.
Continue reading »
The latest release from popular manufacturer Dell's gaming branch, is the ultra-portable Alienware M11x compact gaming laptop which they recently showed off at a Dell-Alienware gaming event after it's initial appearance at CES 2010.
This is an extremely eye catching machine as it's really pushing the boundaries of gaming PC's. Usually, when you consider a gaming machine, you tend to think of either a more bulky laptop with a full size 17 or 18" display (such as perhaps the Alienware M17x gaming laptop), or a bulky desktop roaring away underneath a neon lit desk. However, Dell is out to change that opinion with their latest Alienware branded 11" portable gaming laptop that weighs in at around 4.5lbs.
In terms of specification, this thing is far from a lightweight. Designed for gaming, you expect decent performance and that's exactly what you get. The processor, just a standard Intel Core 2 Duo (1.3GHz). But the real power within comes when you dig a little deeper. Up to 8Gb of DDR3 memory clocked at 1066MHz will provide extremely good capabilities with regards to multitasking with power hungry applications.
Continue reading »
Every few years or so we are all presented with a new version of Microsoft's hugely popular office suite of applications. The last time this happened was in 2007 and please correct me if I'm wrong, not all that many people/companies took kindly to it with the majority choosing to stick with the perfectly capable 2003 version.
Microsoft Office 2010 has now hit the Release Candidate (RC) stage after a period of beta testing which started in November and now the beta testers will be getting to play around with this Office 2010 RC download. As of last month, there were a total 2 million downloads of the beta release. This is no doubt a major milestone on the way to releasing the final version which will be offered in both 32 and 64 bit editions for the first time ever.
Continue reading »
With the press announcement of the Apple iPad come and gone, the fallout finally settling down, now there's rumours beginning to arise of a potential Google 'Chrome OS Tablet'. The rumours emerge from within Google themselves as they have shown mockups of such a device on a developer site.
With the release of the web-based Google Chrome operating system growing ever imminent, the world has been pondering over what the ideal device for the OS is. Originally, it was seen as the perfect netbook OS. A lightweight, web based OS would be a perfect fit for lower end netbooks which don't possess the required power to get the best of Windows 7. Obviously netbooks are still in with a shout as Acer are apparently planning to release a Chrome OS netbook later this year.
Continue reading »
For many football fans this weekend just gone will be a memorable one. Not just because of the traditionally fierce clash between Arsenal and Manchester United, but because of the fact that for the first time ever, in pubs up and down the country, the game was aired in Sky 3DTV.
Much has been made of the 3D scene in the past few months and this is surely a massive step forward in terms of sport. Some may argue that whilst impressive, it's more for glamour than anything else, but then again that seems to be the way football is these days anyway. Whether or not it is necessary doesn't deny the fact that an impressive display of 3D football got many fans excited for the future of football on TV.
Continue reading »