Rob Nichols
You can follow Rob on Twitter as
@R0bNIchols
.
Here are all the Zath articles written by Rob Nichols...
It seems an insufferably long time since I finally managed to install the 'NoDo' update onto my Windows Phone, after as many problems as you've got time for, but now it's time for another update to Windows Phone and this one brings a lot more to the table than just something as trivial as copy & paste.
Continue reading »
In the eyes of many, including myself, Windows Phone is well overdue an update, and it's in line to get one pretty soon if Microsoft is to be believed. And it just got a lot more credence given the recent launch of a new site called 'My Windows Phone', which aims to collect the bulk of the data stored on your Windows Phone device in one easy-to-use web interface.
Continue reading »
Whether you're a keen photographer or not, the chances are you'll take some snaps or some videos once in a while, whether it be on a fully-fledged DSLR, or just the camera in your smartphone, so you can easily relive your memories. Unfortunately, I wouldn't recommend slipping into the sea or a swimming pool with your smartphone or camera attached to your hip, it could have disastrous consequences.
Fortunately, there are cameras designed for that very purpose, and today I have with me the Swann DVR-460 SportsCam, which claims to be able to do it. So let's take a look, shall we?
Continue reading »
I've been in the market for a new router myself recently, and I have to say it's an increasingly tricky decision to get right in this modern world of dual-band, gigabit and all sorts of other mind-boggling jargon. Anyway, once you've figured it out, you might realise that this router from TP-Link, despite being labelled 'ultimate', falls short of the competition as it is just a single-band. That means it'll only operate on the 2.4GHz frequency, neglecting the 5GHz frequency that other rival routers use to gain a clearer path to half of your devices amongst other things.
Interestingly, though, unlike many of the competing entries to the market, the TL-WR1043ND features a trio of antennae fixed along the back of the router, similar to the dual antennae found in the Netgear DGN2000, which are useful for really maximising the range and strength of that single signal. It's noticeable, too, with the range far outstripping that of my recently procured Belkin PlayMax router.
Continue reading »
It seems a little ironic to me, that for one of the most valuable companies on this software-dependant planet of ours, it would be the increasing size of an industry in which that it once led the way, that would scupper its progress. But, that does appear to be the case, at least from this cushy position on which no immense pressure rests, in the instance of Microsoft's apparent 'demise'. I find it hard to describe it as such, considering the company still turns over $60bn every year, however there is more than an inkling amongst technology pundits that Microsoft's dominance in the software industry, has at last ceased, at least partially.
But why? What mistakes were made that led to such a seemingly impossible conclusion? Well, consider the changes that have occurred within the consumer technology industry as a whole, and we can find a potential explanation. Where once, there was a battle of who could make the best PC's, who could make the best software, who could make the best phones, for example, the general mood amongst consumers now, hints that what they're looking for, is who makes the best 'ecosystem'.
Continue reading »
Backup, backup, backup. Three words (okay, one word) that is repeatedly drummed into each and every one of our apparently inferior minds whenever we hear a horror story of government officials losing thousands of important documents, or a flood striking an unprepared office full of servers. It's not just grand offices that need to backup their data though, it turns out. It is in fact each and every one of us that needs to keep our precious documents, however small, stashed somewhere safe and out of sight and reach of children and nasty, malicious people who make nasty, malicious software.
For this reason, there's no shortage of backup solutions out there, and today I have in front of me the offering from Magix, one of the leading developers of multimedia software such as Website Maker 5, doing something really important for once.
Setting you back £39.99, it's certainly not the most expensive backup solution out there, nor is it the cheapest. It's pretty much average, but as history will happily remind us, that need not mean it's an average piece of kit.
Continue reading »
This could quite possibly become one of the most perspective-driven reviews I will ever write, and for that reason it's also one of the most difficult. But stop here if you're looking for web design software that will allow great flexibility, offer tools to drive traffic to your site or indeed anything that a typically commercial or promotional website might want. Magix Website Maker is not for you.
However, if you're someone merely wanting to make an imprint on the inexhaustible platform of resources that is the Internet, and are fearful of over complex web design software and methods, then you might want to give this review a read. It might well be what you've been craving.
You see, the big 'problem' with this software is that it exists entirely around Adobe Flash. Which, as well publicised, won't work on your iPad (without jailbreaking) and many other tablets, or if you don't have it installed on your PC. Now there are a number of reasons why Flash is a no go if you want a commercial website, or something that will attract large quantities of traffic for whatever reason.
Continue reading »
Do you consider yourself a geek? A nerd? Do you live, breathe, sweat and bleed technology? Well if you do, then theres a fair chance you've spent hours tinkering. With any piece of tech, wanted or unwanted, to make it do something magical. Hardware-wise, you may have spent many an hour spent alone, tool in hand getting all dirty and sweaty over a few screws, and many of us crave that satisfactory feeling of a job well done with our software, too.
Linux, I've found, in its many forms is the ultimate platform to tinker and play with the UI and basically customise it to your own personal pleasure. Android, in the mobile arena, has adopted a very similar approach whilst iOS is pretty much restricted to what you see is what you get. Similarly, Mac OS X is pretty limited in terms of desktop enhancements. Sure, it has the basics: changing wallpapers, arranging icons, folders and what have you, but in terms of actual productive and attractive enhancements, it's way, way behind Linux and though not as far, it lays in the wake of Windows thanks to a host of third parties creating their own tools for Microsoft's OS-in-chief.
Enter GeekTool. An application for Mac OS X, predictably aimed almost exclusively at geeks, to aid in the customisation and personalisation of your Mac OS X desktop.
Continue reading »
If there's one thing that the software world, be it desktop or mobile applications, is not short of, it's RSS readers, in fact we recently posted a list of our top 5 news reader apps for the iPad. The various app stores around are bursting at the seams with the things, and they all serve a very similar purpose: to deliver an aggregated feed of news to your desktop, from your favourite sites. For this reason, there is very little room to differentiate in such a crowded market, but for factors such as price and ease of use. Enter Pulp, a recent discovery of mine thanks to the Mac App Store.
As you may have guessed, Pulp is an RSS reader for the Mac. But before we begin taking a closer look at some of the features, I'll let you in on a little secret. Pulp costs £6.99 as an app store exclusive, although you can download a trial from the developer's website. Regardless, I saw the screenshots and splashed the cash. Clearly love at first sight is beyond a myth when it comes to good software. Having said that, if you're someone who prefers not to pay for software when there are perfectly acceptable freebies available that provide the same service, then stop right here. It's not for you.
Continue reading »
Not so long ago at Zath, we looked at CoverSutra, a minimalist iTunes interface that slaps some album artwork on your desktop and adds a host of convenient features for controlling your music. Well here we are again, but this time we're looking at a rival application called TunesArt, which whilst largely based on the same principle, does have a few extra tricks up its sleeve.
It's worth mentioning that when I bought the app, it was a great deal cheaper than CoverSutra on the App Store, costing me just 99-pence. However I believe that was a sale price, and it has now been restored to a slightly more thought provoking £4.99, and a few pounds more than Coversutra which is now on the App Store at a reasonable £2.99.
Continue reading »
Though it might not come as a great surprise to anyone reading this, it has now been officially revealed by Microsoft at a tech conference in New Zealand that the next big software update to Windows Phone, Mango, will support front facing cameras and feature Skype integration.
On top of that, there is also talk of cross-platform support coming for Microsoft's own Lync VOIP platform, aimed more primarily at the corporate consumer, however it doesn't make great sense deploying two apps to do the same job, with one being restricted to fewer platforms than the other. I don't know what their plans are there, but it seems we won't have to wait too long to finally bear the fruit of the multi-billion dollar Skype takeover.
Continue reading »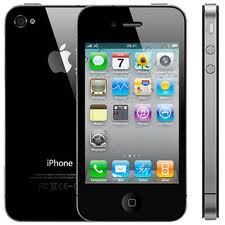 The release date of the new iPhone 5 is ever-elusive, and contrasting rumours are still popping up all over the web, however there is some news that we could take with a potentially smaller pinch of salt, which is that alongside the new iPhone, there will be a cheaper model of the iPhone 4, to most likely replace the iPhone 3GS as the 'budget' option.
Rumour has it that the new, cheaper iPhone 4 will feature a meagre 8Gb of storage, rather than the current options of 16 and 32Gb, the models of which will be redesigned into a 5th generation I would imagine.
Continue reading »
Despite Mango still teasing Windows Phone users with its enormous array of new features, without making its way onto any consumers' handsets, there is already talk of the next updates to the still relatively new OS. 'Tango', it's been dubbed, but up until now there hasn't been such clarity about exactly what Tango will be, as there has been about the name.
Well it turns out, as some predicted, that Tango will indeed be a minor update to the platform, making the OS more suitable for low-end handsets to be made available in the developing countries seeking where budget is a huge problem.
Continue reading »
The problem with modern smartphones, and indeed the majority of devices that don't enjoy the luxury of a wall socket, that stationary tech seems to revel in, is battery life. For all the wonderful, magical and bizarre tricks that our handhelds can handle these days, they do tend to run out of juice quicker than a St Bernard on speed, though unless you're using Windows Phone, they don't tend to crash quite as hard.
A research and development team at the University of Wisconsin, however, has published a report that hopes to put an end to all those early nights your Android seems to be taking these days, and giving it a bit more stamina by recharging your device whilst you walk, using recycled kinetic energy familiar to many fans of Formula One motor racing this season, I'm sure, and the famed KERS system.
Essentially, the new system will consist of a chip placed in the shoe of the phone-bearer, and will convert their steps into an electrical current that will be sent to the phone in your pocket and give it a little more endurance whilst on the road.
Continue reading »
Every company has its downfall. Whether it be a small startup with employee numbers in the tens rather than the thousands, or the billion dollar brainchild of Mark Zuckerberg, there will be something, that one thing, that haunts it throughout its existence. For Facebook of course, it's the much publicised and heavily criticised privacy settings. Yet here we are, Facebook now has improved privacy controls.
So what does this mean? Well, users of Google+ might be familiar with the new settings on offer to users wishing to share anything on the site, because everything you do choose to share, will now be accompanied by options of exactly who to share it with. You can make it public, by choosing public, or just share with your friends, by selecting friends. There are some custom options too, but in the interest of simplicity, the ultimate aim of this change from Facebook, we'll leave that to anyone who dares venture beyond the boundaries of what's laid on a plate for them.
Continue reading »
Despite having only relatively recently splashed out over a billion dollars on the original developer of webOS, Palm, HP has now decided to scrap production of all devices sporting the certainly capable, but slow selling mobile operating system.
The news certainly came as a surprise to us, but what's even harder to believe is that this was all news to the in-house developers as well, when the press release was sent out into the wild.
It wasn't that long ago, just back in February in fact, that we were hearing of the weird and wonderful long-term plans that HP had for webOS, which included installing it on printers, as well as the recently released TouchPad tablet and Veer smartphone, and the announcement of this discontinuation comes just a single day after the release of the flagship smartphone, the Pre 3.
Continue reading »
In the past here at Zath, we've paid attention to a number of newspaper apps, such as The Daily, that are available for the iPad and commented on the usefulness of the iPad as a reading device, but rather than decide upon a particular newspaper or publication to provide us with news, many people choose another way. RSS is used to aggregate news from a variety of sources in one place, such as a standalone app, so here's our rundown of the top 5 news reading applications for the iPad.
Continue reading »
Whether you're the type that prefers to play in the ballpark of substance, rather than style, aesthetics will undoubtedly play some part in your choice of speakers. Of course, there will be iPod speakers out there that produce great quality audio, but lack the necessary attraction in the looks department. Sometimes, it may be preferable to opt for the opposite, and go for the looker. Or if you've got an annoyingly fat wallet, go for both. Here, I've compiled a short list of the very best looking iPhone and iPod speakers around, and of course, if you have your own suggestions, feel free to post in the comments section at the foot of the article.
Continue reading »
There are two distinct ecosystems developing in the mobile industry. They are emerging from two phenomenally powerful camps: Apple and Google. Apple has iOS; Google has Android. We all know that, we see it every day, and the way the industry is heading, and the coverage of the industry in the world media, it seems the common opinion that tablets and smartphones go hand in hand. The success of an OS on a tablet is bred from the success it's had on the smartphone and vice versa. Well, here's a tip: maybe that's not the case.
Continue reading »
On the lookout for a new application to manage my to-do items after I decided that 'Things' was priced ridiculously high for such an inherently basic app, I headed over to the Mac App Store and began scouting around. What I was confronted with was a host of apps priced well over and above what I was willing to pay, with very little justification for it. Then I was recommended Wunderlist. Not restricted to the Mac, instead being open to a wide range of the most popular platforms.
What I like most about Wunderlist is that unlike its pricey competitors, it won't set you back a dime. On all platforms, including OS X, iOS, Android and Windows, it's free to download from various sources. There's no catch hidden away either, registration for use of the service is also as described. Free.
Continue reading »