John Thompson
Hoping to study Computer Science at University in the near future, you'll seldom see John without a computer in touching distance! His interests include building computers, reading all sorts of literature and of course writing for Zath to keep you updated on all the latest in the world of tech! You can follow John on Twitter as
@british_geek
.
Here are all the Zath articles written by John Thompson...
With so many sensitive files being stored on our hard drives, keeping our data protected should be the first priority on our computers. Despite this, most users rarely have any kind of encryption between potential thieves and their files. Any sensitive data can be easily accessed if a computer is lost or stolen, but what can users do to solve this problem?
Knox for Mac is made by AgileBits, the same company that created 1Password, and it allows you to create various 'vaults', which are password protected and encrypted, allowing you to drop in any file that you want to securely store. The concept is fairly simple, but how does it stack up in real life use?
Continue reading »
Just over a year ago we took a look at CleanMyMac, a utility from MacPaw that removes any unnecessary language files and universal binary files from your OS X drive and leaves you with more space to play around with for more important things, like your music.
Coming from a company named MacPaw, I never expected the utility to make its way over to Windows, but sure enough the developers have decided to venture into a world already containing free software such as CCleaner. Is it likely to be a successful move, or should MacPaw have stayed on Apple's side of the fence? Let's check out CleanMyPC for Windows!
Continue reading »
Haven't you heard? USB 3.0 is all the rage nowadays! At least until Thunderbolt takes centre stage anyway… We've checked out a few super speed USB peripherals in the past here at Zath, including LaCie's FastKey and Startech's Hard Drive dock, but what happens when all of those new peripherals of yours are too much for the ports built in to your machine to handle? You need a high speed hub, of course!
The TruLink USB 3.0 Hub contains four ports, but the unit itself is deceptively small compared to the mock-ups of the product that we saw upon release. The top of the device is coated with a material that is given a brushed metal look, and it looks great compared to a lot of the cheaper USB 3.0 hubs you are likely to see on the market.
Continue reading »
Almost every office in the world has a collection of computers, yet paper seems to be as stubborn as Windows XP: it just won't disappear. The hunt for a truly paperless office is still ongoing, and it doesn't look like we're going to get there anytime soon. If you're a Mac user, though, you may be able to take the first step with Paperless.
Paperless for Mac does exactly what it says on the tin: helps you to get rid of all those messy collections of paper and digitalise your life; it can take care of everything from receipts to the electricity bill. The developers of Paperless kindly gave us a review copy of the application, so let's take a look at how it performs!
Continue reading »
We're slowly transitioning in to a more cloud orientated computing world, where our files are stored on Dropbox, our documents managed in Google Docs and our social lives managed on Facebook (or something along those lines). However, one very common scenario for me is the frustration of wanting to quickly share a file with someone over IM, only to find that their client doesn't support the transfer protocol, or that they are using Facebook chat and can't accept incoming files.
Sure, you could put a file in your shared Dropbox folder and copy the URL, but it isn't very seamless. CloudApp takes a different, far simpler approach to file sharing on the net. You can simply take a file on your hard drive, drag it on to the icon in the menu bar, et voilà! The URL to the file is put in your clipboard ready to share. Simple huh?
Continue reading »
Every Mac now ships with QuickTime X, which has been re-built for 64-bit compatibility, looks great and has a few nifty features thrown in for good measure. The only problem with QuickTime is that, well, it doesn't exactly play a lot of formats. In fact apart from the odd .mov or .mp4 video file, it won't play anything! At least not without some third-party from Perian.
On the flipside of that coin you'll find VLC Media Player. It's a powerhouse in terms of the formats that it can handle; throw anything at it from .mkv to .avi and beyond, and it will find a way to give you video playback. So what's the problem then? For those that care about aesthetics VLC isn't exactly up there with the best, especially compared to QT.
Continue reading »
It's been a while since we last took an in depth look at Linux – we had a Linux training week early last year – and a lot has changed since then. Gnome 2, the default desktop environment on many distributions since the first time I dabbled with Linux, has been replaced by both Ubuntu and Fedora. Ubuntu now runs on a desktop environment previously only available on Netbook editions called 'Unity' and Fedora 15 is the first major distribution to come with Gnome 3 out of the box.
It's for this reason that the new version of Ubuntu is so crucial in the future of the distribution. This isn't just another 6-monthly update, it's a completely different direction for both the developers and users alike. Switching to an entirely new interface is risky for any piece of software, but when you're one of the most popular Linux operating systems out there it can be a dangerous move. If people don't like Unity then they can easily switch to a different distribution — after all, there are more than enough out there.
Continue reading »
One could argue that with social networking and IM services freely available across the internet, email has lost some relevance in the past few years. However, 107 trillion emails were sent in 2010 with an average of 294 billion emails being sent every single day. That's a lot of email being sent from one end of the globe to the other (or from one room to another… people are so lazy these days!), so you need a client that you can rely on to manage everything going on behind the scenes for you.
Many clients such as Thunderbird and Postbox follow a similar formula: give users a big window full of awesome tools that not many people know how to fully use, fill it with lots of dialog boxes and panes and let people manage their email as well as they can.
Continue reading »
Considering how long it took many of us to be wrestled away from the clutches of Windows XP – the 2001 operating system has only just succumbed to Windows 7 in US market share last month – it may surprise users to learn that Windows 8 is just around the corner.
Rumours are still mounting up across the internet following the leak of an early version of the new operating system, and a series of screenshots supposedly showing an App Store in Windows 8 have flamed speculation that Microsoft is moving towards a more controlled app model for its new operating system.
Continue reading »
When it comes to user interface design, the vast majority of Mac developers create stunning interfaces for their applications that blend in to OS X and make it really user for the user to get around. Just take a look at Things for Mac or iStudiez Pro for a examples of how a Macintosh user interface should be designed.
Now, take a look at Skype 5 for Mac OS X. This, folks, is how NOT to create a user interface on the Mac. In jumping two whole version numbers from Skype 2.8 straight up to Skype 5 the development team has seemingly forgot the platform for which it is developing, leaving Mac users with a Windows-like interface that looks clumsy, wastes space and moves in the wrong direction from the previous version.
Continue reading »
Apple includes a lot of software with Mac OS X to ensure that you don't need to fill up your hard drive with needless utilities where bundled software can serve the same purpose – you can also see further improvements coming in our Mac OS X 'Lion' screenshot preview tour.
When it comes to compressing and uncompressing archives, the built in Archive Manager usually suffices, but if you download a lot of files off the internet or transfer files between colleagues then you've probably encountered files beyond the standard ZIP archive that sends Archive Manager running away like Shaggy after he's seen a monster.
For those times where Archive Manager just doesn't cut it, I went on the hunt for a piece of software that could handle most of the things I care to throw at it, and Stuffit Deluxe 2011 caught my eye thanks to its wide range of file compatibility and great design. How does it stack up to the competition, though?
Continue reading »
A lot of Windows users will often drag a file to the recycle bin to delete it and then never think about it again, presuming it's gone forever with no chance of being seen.
However, the Recycle Bin was actually created as an area where files to be deleted could actually be recovered if the user tried to delete it accidentally. When you drag a file to the Recycle Bin or press the delete key while highlighting a file, you then have to empty the bin for the file to be deleted.
If you just want to permanently delete a file however, knowing that it won't be needed ever again, without even touching the Recycle Bin in Windows, there is a really simple way to do it…
Continue reading »
Ah, FaceTime. When Apple released the new video calling protocol, it seemed that no one in Cupertino had ever heard of Skype the way they kept on banging on about how futuristic and awesome the technology was, even though desktop users had enjoyed the same abilities for quite some time before anyone even knew what FaceTime was.
Even so, like many things that Apple releases, it's has caught on pretty quickly with a lot of people who like to be at the leading edge of technology. Facetime is now out for Mac OS X as well as the iPhone, iPad and iPod Touch and runs in the background on a Mac in case anyone wants to call you.
Now if you want to place a FaceTime call straight from Safari without having to open the application first, it's easily done. Here's how!
Continue reading »
Windows Phone 7 users have been rejoicing over copy and paste for a while now, so Microsoft is starting to look at what's next for the platform in the upcoming 'Mango' update. The MIX11 show proved to be the perfect stage for the Redmond based company to talk to developers about what will be coming in Mango, and although many people expected to see multitasking arriving after copy and paste, it's always nice to hear it from the horse's mouth.
Standing under the slogan "Delivering happiness", Microsoft's Joe Belfiore took to the stage to announce that multitasking on Windows Phone 7 will allow for background processing and audio playback, file transfers and fast switching between open applications.
Continue reading »
With Android being skinned left, right and centre by every phone manufacturer under the sun these days, some experiences are going to be better than others. Fortunately, with the versatility that many Android phones offer, it's simple to root your device (check out or guide to rooting the Nexus One if you want an idea of how it's done, although each phone has its differences) and load custom ROMs such as the popular Cyanogen, on to it instead.
Cyanogen isn't the only custom ROM knocking around though, there are literally hundreds of tweaked images of Android running around on the internet. One such option is MIUI, a ROM from China, that adds a number of unique additions to stock Android, and is soon updated to the latest version unlike many custom skins that are applied from manufacturers; the latest version of MIUI is running Android 2.3 (Gingerbread). Let's take a look at what it has to offer!
Continue reading »
Have you been mulling over the options for your next smartphone purchase lately? With the iPhone 5 and new HP phones such as the Pré 3 and Veer around the corner, you may be forgiven for not considering a HTC device, after all there hasn't been any unique revolutionary phones such as the Desire to come off the HTC production line for a good few months now, which, as we all know may as well be decades in tech years.
At today's event in London, however, HTC placed itself firmly back on the radar of smartphone hunters up and down the country with the new HTC Sensation announcement. With a dual core processor, high resolution display and quality camera, the Sensation is a force to be reckoned with in the Android world!
Continue reading »
As a student, organisation is key when you're dealing with multiple assignments from multiple classes all due on multiple days. I've never been very good at organising myself with a physical planner, so I thought I'd try out the high-tech route when I saw iStudiez Pro in the Mac App Store.
iStudiez has been an iOS app for a while, so to see it available for the Mac is great. The question is can it help you stay organised for school, or is it just another piece of software getting in the way of your productivity?
Continue reading »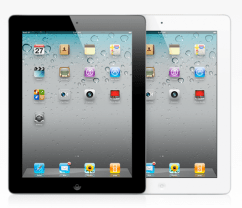 So the iPad 2 is out, and everyone loves it! No surprises there, but being the unsettled geek that I am, I'm already looking forward to next year's iPad 3. What can Apple improve upon? What would make the market's best tablet even better? Let's take a look as I run down the list of 5 things that I want to see in the iPad 3…
Continue reading »
When Snow Leopard came out, it brought with it promises of a 64-bit transition, with almost all included applications completely re-written in 64-bit and support for a theoretical 64TB 16 EB (yes, exabytes!) of RAM.
One thing that most people don't know, however, is that most 64-bit Macs don't boot up directly into a 64-bit mode. This doesn't affect applications, which are still capable of running in 64-bit, however, you will be booting by default in to a 32-bit kernel. Fortunately, this is easy to fix…
Continue reading »
Of all the new Windows laptops that have made it to the market this year, Samsung's Series 9 has me most excited. A clear competitor against the MacBook Air, the Series 9 manages to succeed where Apple has so far failed with the Air: it's packing an Intel Core i5 processor, compared to the Core 2 Duo processor that you will still find in the Air.
Is sheer processing power enough, though? Can Samsung finally succeed at making a good looking, functional, and well built laptop that can compete with Apple for looks and performance? I was finally able to take a look at the new machine recently, so let's take a closer look at it!
Continue reading »