John Thompson
Hoping to study Computer Science at University in the near future, you'll seldom see John without a computer in touching distance! His interests include building computers, reading all sorts of literature and of course writing for Zath to keep you updated on all the latest in the world of tech! You can follow John on Twitter as
@british_geek
.
Here are all the Zath articles written by John Thompson...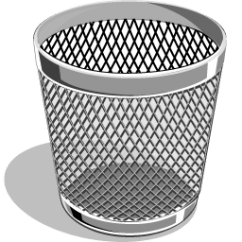 Did you know that when you empty the Trash on your Mac, there's still a chance that your sensitive data can be accessed? It's the same when you delete something in the Recycle Bin in Windows: although it looks as thought the file has gone, someone with the right knowledge can still rescue it from the grave and find it lurking on your hard drive until it's physically overwritten by new data.
If you are working on a sensitive project or want to delete personal information securely, then you will want to securely empty the Trash, which overwrites the data several times after "deleting" it. Fortunately, it's easily done, so let's take a look.
Continue reading »
iTunes, on it's day, can be a great piece of software. It keeps your entire music collection tagged, monitored and art-worked – with a little help from you of course – and it also places a music store right on your computer that integrates with your library seamlessly when you download a track. You can manage playlists, create smart playlists and even get recommended songs, but do you need all of this functionality?
On a bad day, iTunes can be buggy and slow your computer down to a crawl if you aren't running the latest hardware. With a few simple changes, though, you can have it running in the background without worrying about your CPU cycles too much!
Continue reading »
Are you still looking at the default wallpaper every time you boot in to your Windows machine? It may be time to spruce things up a little… Windows 7 comes with some great theme options that you can edit and customise to your heart's content, and it doesn't take long to do at all. Here are some great, easy ways that you can customise your Windows desktop!
Getting to the personlisation window in Windows 7 is as simple as possible. Simply right click on your desktop and select the 'Personalize' option to be taken to tweak central in the Control Panel (it's not actually called Tweak Central, but that would be a very awesome name for the Windows 8 version…).
Continue reading »
Let's not try and deny it: the netbook market is painstakingly boring. At the start, it had some imagination. Expensive Windows licenses were pushed aside for custom Linux distributions which were great to try out, but of course Microsoft came along eventually and killed off the resurgence of the Tux yet again.
A few years on and things haven't really changed. Almost every netbook on the shelf now runs Windows, probably Windows 7 Starter Edition, the vast majority run on an Intel Atom processor, have the same amount of RAM, the same graphics chip and the same form factor. Don't say I didn't warn you: the netbook market is painstakingly boring. Fortunately for us, there might be one netbook that has brought a smidge of differentiation to the market. The Acer Aspire One is 10.1″ big – pretty standard – but that 10.1″ display doesn't have a resolution of 1024 x 600, but a HD resolution of 1280 x 720.
Continue reading »
Ah, the wonderful British summer. We get three months of it, and in that three months we're probably lucky to get a week of sun, but we know better than to let a silly thing like the weather dampen our spirits! Summer picnics have long been a tradition in this wonderful country of ours, and although their popularity may have been on the decline in recent years, they're still as fun as ever.
The Great British Picnics app for the iPhone aims to re-kindle our interest in summer picnics by making it easier to find great locations and give you lots of nifty tips and recipes within the application. It's also free, which is always a big bonus.
Continue reading »
When Apple first transitioned over to Intel processors in their computers, moving away from the PowerPC platform, developers had to begin supporting both architectures for their applications as many users made the transition to Intel whilst others kept their PowerPC machines going strong. This resulted in the universal binary: an application that was packaged for both PPC and Intel processors, enabling developers to ship one image of their product for all of their users.
In supporting both architectures, however, it resulted in the size of applications increasing quite substantially. Snow Leopard was the last operating system to support PowerPC application emulation through Apple's 'Rosetta' software, and Lion will drop support completely when it is released this month. This means that a lot of code in your applications doesn't need to be there, and is taking a big chunk of your hard drive space in supporting PowerPC. Fortunately, there is a way to slim down these packages and take out the un-needed code, and that's exactly what Xslimmer does.
Continue reading »
Forgive me Father for I have sinned. It's been too long since my last confession… over a year in fact, but there's something that I just have to get off my chest. Last summer, I committed a truly heinous act: I reviewed a security product from Norton and I enjoyed it. "Nonsense!" you cry, but I simply speak the truth.
Going against every negative feeling I used to hold about Norton products, I approached Norton 360 4.0 with a clean slate. Past crimes of sending my computer plummeting into crashes were forgiven, and I found myself looking at a product that not only seemed to be full of great features, but also light on my system resources. It was unobtrusive, efficient, and yes, I liked it.
Continue reading »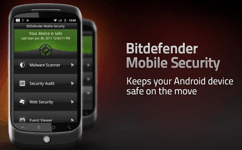 You know for certain that a platform has made it when there's security software available on its Market. Mobile malware is big bucks these days, with the potential to steal private messages and access voicemail – just ask Mr Murdoch and Rebekah Brooks, they'll tell you I'm right – and so security software is bound to become more and more popular on our phones.
It's no surprise, then, that BitDefender has decided to race ahead of the competition and release a beta version of their mobile security application, which allows you to scan your phone for malware and actively protect it against web threats.
Continue reading »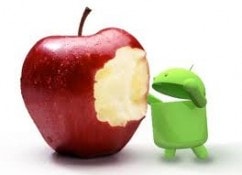 Android has come a long way since the days of Cupcake. Four desserts later, and new Android phones are rocking Android 2.3, otherwise known as Gingerbread, which has already made its way on to lots of handsets across the world.
If you've recently adopted Android, you may be surprised to see that there is no dedicated application for keeping all of your data in sync with your computer, at least not on most phones. Android makes sure that everything from your contacts to your application history is synced with the cloud, but what happens when you want to transfer those contacts over to your Mac?
Continue reading »
Keeping all of the data on your phone in check is hard enough without having to worry about keeping it all synced and organised across your other devices too, but without a closed system like Apple's iOS and iTunes relationship, it's pretty hard to keep all of your Android data in one place locally.
Despite all of your information being in the cloud, if you wanted to access your contacts locally on your PC, you'd have a pretty tough time doing so, as Microsoft doesn't include a tool within Windows to sync with any cloud services like you can with some of Apple's applications in Mac OS X. This means that you'll need a bit more third party software than you would on the Mac, but it's still manageable!
Continue reading »
As much as we'd like to maintain a paperless lifestyle, it's still pretty difficult to get by purely in the digital realm. Whether we're being sent bills in the mail or given handouts at a conference, paper still surrounds us every day of our lives. If you do wish to maintain a paperless lifestyle, you could always scan in those documents and save them as images, but that becomes messy fairly quickly, and you can't annotate an image either. So, what's the answer? Optical character recognition. More commonly known as 'OCR', this technique is exactly what Nuance uses in its OmniPage software, which allows you to scan in your documents and have them converted to editable, digital files.
Continue reading »
This time last year, we took a look at PC Tools' Internet Security application for Windows, and I was fairly impressed by its performance when scanning your machine for malware. The dated XP style user interface, however, left a lot to be desired. One year on, we're here again to look at the 2011 version, so have the UI issues been ironed out or is it the same old program? Let's take a closer look.
Continue reading »
With Apple's tablet being more popular than ever, iPad stands have proven to be a great accessory for many owners. To say that the market for stands is saturated would be an understatement; we covered 5 of the best iPad stands last year, and since then many more have made their way in to the limelight.
One such stand worth taking a good look at is the iMac-styled 'Maclove Titan for iPad' stand.
Continue reading »
With the introduction of Intel's Sandy Bridge processors and a Thunderbolt port for high-speed data transfers, the latest refresh of the Apple iMac ensures that all the latest technology is inside one of the world's most popular all-in-one computers.
Just for you, we've managed to get hold of a 21.5" model which sports a 2.8GHz Core i7 processor, 8GB of DDR3 RAM and an AMD Radeon HD 6770M graphics. In addition to this, there is a FaceTime HD camera hiding out at the top of the screen ready to provide you with high-definition video calling in a heartbeat. Excited yet? Good, let's check it out!
Continue reading »
The Sony Ericsson Xperia Play – casually known as the PlayStation Phone – may be one of the most anticipated mobile devices of the past few years; rumours of such a device had been circling the internet for months before its eventual unveiling at the early stages of this year. The concept is quite simple really: take what is arguably the most successful gaming platform of all time and merge it with your everyday smartphone to give people a great gaming experience on the go. After all, if any company knows what it takes to make a successful games console it's Sony, right?
With physical, slide-out controls and a dedicated PlayStation application alongside the Android market, the Xperia Play certainly has a lot of promise for those wanting to take their games with them, but does it live up to all the hype? Let's take a closer look and find out for ourselves!
Continue reading »
The Mac has continued to grow strongly in the past 12 months thanks to increased sales influenced by the iPad and third party applications are more accessible than ever through the Mac App Store, but out of the abundance of software available for the platform, which are the best applications that no Mac should be without?
Let's take a look at the essential applications for the Mac in 2011 and find out, as we run down apps in every category from web browsers to audio conversion programs and utilities!
Continue reading »
Are you treating yourself to a new PC this summer and wondering what applications you should install to make the most out of Windows 7? Then you're in luck, because I'm about to run-down the list of all the applications which I think should be on every Windows computer out there. From web browsers to security programs and multimedia applications, we've got it all covered, so are you ready for a rollercoaster ride down software lane? Buckle up, get comfy, and let's check out the best that the Windows world has to offer!
Continue reading »
There's something strange about this year's WWDC: we already know what's coming. Last week, Apple sent out a press release detailing what will be covered by Steve Jobs in his keynote on Monday. As expected, we are going to take our first look at iOS 5, learn more about Mac OS X Lion, and see what Apple has up its sleeve for its new cloud service, iCloud.
One of iCloud's main features will be the ability to stream music to iOS devices from the cloud without any of the music having to be stored locally on the device. Of course, this has already been done by both Google and Amazon with Google releasing it's Music service, and Amazon allowing users to store songs purchased on the Amazon MP3 store for free, enabling them to stream tracks from the web and to their Android phones. How these services differ from Apple's, however, will be the key selling point of iCloud not only to consumers but to the record companies as well.
Continue reading »
Gameloft is a company best known for its mobile titles, developed for iOS and Android smartphones, but since the introduction of the Mac App Store in the new year, the firm has widened its horizons to include development for the Mac.
One of the Mac titles released by Gameloft is Modern Combat Domination: a Counter-Strike-esque first person multiplayer shooter that allows you to play online in a multitude of modes and increase your level as you become more proficient at the game. Originally released for the Playstation 3 via PSN, Modern Combat comes with a low price tag to attract even the most casual of gamers, but is this a case of getting what you pay for, or can Gameloft's latest title match up to the big games in the App Store? Let's check it out!
Continue reading »
We've been treated to a number of great interviews this week at the D9 conference which is happening in the States this week, and last night was, for many, the main event. Microsoft Windows President Steven Sinofsky gave attendees a sneak peek at the next version of Windows, codenamed 'Windows 8′, with a focus on lower hardware requirements and a new touch-centric overlay for the operating system which makes it easier to use on tablets and other touch screen devices.
Although this was a very early demo of Windows 8 – the whole demonstration was powered by a hidden desktop computer underneath the stand, with visible wires trailing from the unit itself to interface with the machine – the touch interface shows quite a bit of promise and seems to include a number of useful features for an early release. We've been waiting for a true touch interface to come to Windows for quite some time now, so let's take a look at what it consists of!
Continue reading »