John Thompson
Hoping to study Computer Science at University in the near future, you'll seldom see John without a computer in touching distance! His interests include building computers, reading all sorts of literature and of course writing for Zath to keep you updated on all the latest in the world of tech! You can follow John on Twitter as
@british_geek
.
Here are all the Zath articles written by John Thompson...
If you've been reading my posts over the past few years on a regular basis, you'll know by know that I'm a self confessed audiophile. My iTunes library is full of lossless tracks that I've ripped from my growing CD collection (yes, until I can download music losslessly, I will continue to buy CDs and vinyls), but until now I haven't had a truly great pair of speakers that can do all of those tracks justice.
The Bowers and Wilkins MM-1s caught my eye a few months back, with their promise of great sound and technology taken from their studio speakers, not to mention the incredible design work that is clearly present in every aspect of the units.
Continue reading »
When I took a look at the original HTC Sensation last summer, I was left impressed by its qHD display and the speed at which the phone carried out tasks, thanks in no small part to its 1.2GHz dual-core processor. Apparently, I wasn't the only person who enjoyed using it either, as it's proved popular enough for HTC to partner with Beats Audio and release the new HTC Sensation XL with Beats earphones bundled in.
After setting the bar so high with the original model, though, can the Sensation XL live up to its name? Let's take a closer look and find out!
Continue reading »
Netflix may have taken the US market by storm when it launched years ago to much fanfare and subscribers, but if LoveFilm has anything to do with it, the Netflix UK launch won't be as easy for the North American company.
In response to Netflix's launch of a £5.99 / €6.99 streaming package in the UK and Ireland, LoveFilm, which was recently bought by Amazon, has responded immediately by cutting the cost of its own streaming package to £4.99.
Continue reading »
After years of uncertainty and waiting whilst we watched our friends on the other side of the pond enjoy streaming services, Netflix has finally launched in the UK and Ireland! From today, anyone can head over to the Netflix website and sign up for a month's trial completely free of charge so that you can try out its services and see what the company has to offer on its UK movie catalogue.
Once you've signed up, you will be able to choose from a catalogue of both movies and TV shows, although the content appears to be somewhat limited at first glance, perhaps due to content already tied up in contracts with LoveFilm. Whether content providers will choose to add more shows and movies to the service in due course, and how many may be added, is yet to be seen.
Continue reading »
The ultrabook competition is well under way at this year's CES; we've already seen the ThinkPad T430u announced by Lenovo, and now it's Acer's turn to shine in the spotlight. The Taiwanese company has just announced what it's calling "the world's thinnest ultrabook', and at 15mm thick at its maximal point it may be in the running for that title.
The 13.3-inch laptop is constructed from a magnesium-aluminum alloy cover and brushed metal, and weighs just 1.35kg. Needless to say, if you're looking for a computer to take on-the-go with you, this one would fit the bill quite nicely.
Continue reading »
Lenovo's certainly been busy at this year's CES; we've already seen their new hybrid ThinkPad X1 and T430u ultrabook, and now it's time for round 3: the smart TV.
If there are two underlying themes at this year's event, it's certainly the presence of ultrabooks and smart TVs. Lenovo's ultrabook effort was a valiant one, with a nice entry price point of $849 and a wide choice of hardware. The TV on the other hand? Well Lenovo has certainly pushed out the boat on this one, fitting it with an array of very impressive technologies.
Continue reading »
I'm a huge fan of Boxee's media centre software, having used it for three years now. Since the release of the Boxee Box in 2010, however, development of the PC version has suffered from a lack of support and updates.
We've been promised Boxee 1.0, the same version that originally shipped on the Boxee Box, for over a year now, but it turns out that all this time the Boxee team was hard at work creating Boxee 1.5 for the PC instead, bringing it right in line with the software that's currently available on the set top box. That's the good news. The bad news is that this update is the last that we'll see Boxee ship for the PC, as the company is now focusing all of its resources on the Boxee Box instead, which you can't really blame them for as that's where the revenue is. So is Boxee 1.5 for PC the grand finale that we've all been waiting for, or is it an anti-climax to compete with LOST's finale? Let's take a look and find out!
Continue reading »
Since finding out that Star Trek: The Next Generation was undergoing a serious remastering and high definition transfer to Blu-Ray in September, I've been very eager to see more footage when the sample disc was released at the end of this month.
Don't worry, those three episodes are still coming right on schedule at the end of January, but CBS has decided to give us a little sneak peek of what we can expect from the transfer. The video contains scenes from 'Encounter at Farpoint', the pilot of The Next Generation, and shows the previous standard definition version next to the newly remastered high definition version side by side.
Continue reading »
Hot on the heels of Lenovo's new ThinkPad X1 is another new ThinkPad announcement that it seems everyone is getting in on at this year's CES: a ThinkPad ultra book.
It seems as though every manufacturer on the show floor is carrying an ultrabook this year, and Lenovo is no exception. The company's latest announcement, the ThinkPad T430u, starts at $849 and packs a punch with an impressive array of specifications.
Continue reading »
Reports concerning the impending death of the conventional notebook have been greatly exaggerated. They certainly aren't going to be replaced by tablets anytime soon; professionals and regular consumers around the globe use them on a daily hourly basis, so it's great to see them getting the attention that they deserve from companies such as Lenovo at this year's CES.
One of the biggest issues with conventional notebooks is the poor battery life that they achieve. Many new models coming to market can barely reach 3 hours without completely dying, so it's naturally become a major issue for a lot of manufacturers.
We've been promised new battery technology for many years now, and it's never arrived. Processors have become more efficient, but there's only so much that hardware optimisation for minimum power consumption can achieve. As a result, Lenovo has turned to software to solve their problem.
Continue reading »
Quick Look is a feature that was introduced in Mac OS X 10.5 Leopard and has remained part of the operating system since, receiving a facelift in the latest release, Mac OS X 10.7.
If you're browsing through your files in Finder and you'd like to preview a file before opening it, you can simply hit the spacebar and see it without opening a full program. You can't, however, copy text from within that file. Not by default anyway.
Continue reading »
I really dislike optical media. This partly stems from the fact that I am incredibly clumsy and tend to have a tech-related accident at least three times a week, and it also stems from the amount of space that optical media takes in cupboards and on shelves and underneath televisions. You get the idea.
So for any one of the reasons listed above, I do my best to keep optical media at a minimum. To ensure I don't compromise on quality, a big part of this effort involves remuxing (ripping, without compression) my blu-ray discs with MakeMKV whilst keeping the original video and audio tracks uncompressed and at the best quality possible.
Continue reading »
The last time we looked at Sparrow for the Mac, it was fresh off its original release and creating quite a bit of buzz on various blogs and social networks. It takes a lot of good design work to take email down to a Twitter sized client but the Sparrow team managed it well, creating an application that was as minimalist as possible whilst doing a lot of the things a full sized client such as Mail or Postbox could do.
Despite this, there were a few key features missing from Sparrow when it first launched, and the user interface had a tendency to be a little too simple at times. With this in mind, the Sparrow team has just updated the application to version 1.5 and there are a number of new features well worth checking out, so let's get to it!
Continue reading »
After a much hyped launch, many Windows Phone 7 devices saw underwhelming sales figures in their first year on the market. With the inability to apply custom skins and unique features to devices, manufacturers such as HTC have so far failed to turn Microsoft's new mobile operating system into the storming success as they have done with Android, but that hasn't stopped Nokia from going all in with Windows Phone.
Following a lacklustre performance from Symbian devices up against competitors such as the iPhone, Nokia certainly needs to side with the right software provider for their latest generation of smartphones, and Microsoft seemed like the only logical choice outside of Google's Android, which the Finnish company seems reluctant to consider.
The first flagship Windows Phone 7 device to come out of Nokia is the Lumia 800, which is available on Three here in the UK. With Nokia's hardware and Microsoft's software this phone should blow the competition away, but does it live up to expectations or fall flat on its face? Let's take a closer look…
Continue reading »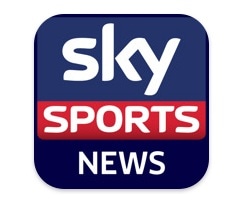 With the current football season well under way and an exciting FA Cup weekend fast approaching, BSkyB has launched a brand new Sky Sports app for the iPad, which takes a lot of cues from the existing Sky News app that was released on the iPad in the Spring of last year.
Curiously, the old Sky Sports News app which is compatible with both the iPhone and iPad has remained on the App Store, with this new version simply being called "Sky Sports News for iPad" in the App Store. Not to bother, we've gotten around that particular confusion and installed the app so that you can see all the good and bad things that it has to offer!
Continue reading »
With so many high definition gadgets and devices surrounding our TVs nowadays, it's no surprise that people are starting to run out of ports at the back of their units.
If you're in that situation with your component video and digital audio devices, then this TruLink splitter may provide you with some relief. It consists of three inputs leading to one output, allowing you to choose between the three inputs each time you want to use a peripheral with your TV.
Continue reading »
Digital storage space has become less of an issue in the past few years. You can pick up a 2TB hard drive for next to nothing and add it to existing collections of storage, with the potential of a RAID array consisting of enough space to hold an entire Blu-ray movie collection.
Unfortunately, the same cannot be said for solid state drives. Although these new storage drives are coming down in price compared to what they cost at this point a couple of years ago, they aren't cheap enough for you to be truly frivolous with your data.
Continue reading »
Around this time last year, we took a look at an email client for Mac and Windows called Postbox. Expectations were set rather high with the application costing £25, which is unusually steep for an email client. Despite this, we were won over by some advanced features, such as image and attachment searching, that can't be found in other free clients.
This time around, we're looking at the new Postbox 3, which has been given an overhaul to compete with the new Mail 5 found in Lion.
Continue reading »
You'd be forgiven for not noticing the arrival of Sony Ericsson's Xperia Arc S in the smartphone market when it was launched a few months ago. After all, it's becoming harder to differentiate between the phones that carry the "Xperia" name as the branding is used on more models every quarter.
The last time we took a look at a Sony Ericsson device was back in September 2011 when we reviewed the Xperia Neo and although it felt like an Xperia Play without the 'Play', it definitely hit the mark for its price point.
Continue reading »
Are you feeling Christmassy yet? Because Google sure is! The search giant has updated its homepage with a few Christmas Easter eggs (or something to that effect… you know what I mean) for you to find over the festive season, and they've been making the rounds across the blogosphere today.
Using a browser that supports HTML5 (that doesn't include older version of Internet Explorer, so if you're reading this from work you may as well give up all hope right now), if you go to the Google homepage and type "let it snow" the screen will start to fill with virtual snow, which you can rub away to reveal the search results underneath with your cursor.
If you're celebrating Hanukkah over the holiday season, then you may also get a kick out of the festive banner placed above results when you search for it. If you're too lazy to try them out for yourself then you can admire the screenshots below, but "let it snow" is well worth seeing in all of its glory.
Continue reading »