Zath! Archive for
July, 2011
There's nothing more annoying than getting lost in a confusing hierarchy of files and folders and more files and more folders. After all, you're just running a computer, not a battle cruiser.
If you ever find yourself lost whilst browsing files on your Mac, you may struggle to get back to where you want to be, because the path bar isn't shown by default in your Finder windows. Fortunately, there's a quick way to enable it.
Continue reading »
Moving from one computer to another or upgrading your present computer is a laborious task at best. Going through each file manually to make sure you have all your documents, music and photos is just the start. What about all those bookmarks you have? What about your settings that have your PC running just as you want it to?
Under a regular backup, even when using a program such as Cloudberry or Carbonite, these things would often be forgotten, but if you're moving from one Windows computer to another then you can make use of Windows Easy Transfer instead.
Continue reading »
It appeared an odd coincidence that on the day I realised my MacBook Pro would need to go in for some potentially pretty hefty repairs, I would receive delivery of the Dell XPS 15z, the high performance laptop that can only be described as a keen admirer of the machine that I hold dearest at the moment. From almost every angle, it would seem an obvious replica of Apple's flagship portable, a machine which has won hearts and minds for its craftsmanship and its beauty. And here, in an almost mocking fashion, I'm being stared in the face by something which in truth, is kidding no-one.
Specs
The model I've been given to review for Zath is actually at the top end of the three which are available here in the UK, with the entry level model setting you back a modest £899 and offering a Sandy Bridge Core i5 clocked at 2.3GHz, 4GB RAM and a 500GB hard drive, however if you make the step up to the intermediate option, for £100 extra you'll get a 1920 x 1080 display as I have in this, even more lucrative model.
Continue reading »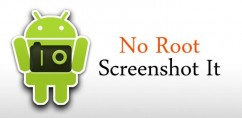 Why would you want an Android app with a name such as 'No Root Screenshot It'? Well, taking a screenshot on your computer is a fundamental principle. Everyone knows how to do it, most people take advantage of it, and the world keeps on spinning. For some reason, though, Google never quite grasped this concept of a 'screenshot'. Android is getting pretty mature nowadays. It has a phone and tablet version, but there is still no way to take a screenshot without hooking your phone up to the SDK and using developer tools (really Google, really?!) or downloading a third party application.
Furthermore, such third party applications often require a rooted Android phone, which is a no-go for most regular human beings, and an additional step for willing nerds. Fortunately, I just came across an application in the Android Market that can take a screenshot on your phone without you having to root it first. There are, however, a couple of catches… 
Continue reading »
Newzbin2 has today become the first website to be blocked by an ISP on the grounds of distributing illegally copied material. I'd personally never heard of the site, so I'm certainly not going to lose any sleep after being told I can't make use of it anymore, however there are, I'm sure, plenty of members on the website, which scours the Usenet forums for content and distributes anything it finds, who might take it a little harder.
This case is not about the size of the website being blocked though, nor is it a move to stamp out piracy once and for all. Not yet, at least, instead it's more a mere landmark. A case that will be looked at as the first of many, I assume, and one that paves the way for a succession of other websites meeting a similar end.
Continue reading »
In a world where there is so much dependance on the accessibility and security of digitally stored data, the corporate scene is crying out for substantial methods of holding it. Even small businesses can rack up terabytes of data, and unfortunately in few cases, without even a second thought for backing it all up. What we have here today is the Startech Infosafe RAID enclosure with four SATA hard drive bays, which aims to help you achieve just that.
Specs
The setup supports up to 4 drives, and though maxing it out isn't necessary you can have as few as you like in there. My tests proved that the unit can handle any capacity of SATA drive up to 2 terabytes, giving you a maximum of 8, however I won't rule out at this point that the unit will handle the newer 3TB drives just emerging onto the market at the time of writing.
Continue reading »
Our Lion in the Spotlight feature has been pretty comprehensive; we've talked you through no less than 14 features, all of which deserve to be spoken about, but I think we've saved the best service 'til last in this case. Strictly speaking, iCloud isn't exactly a feature of Lion, but a separate cloud offering outside the realms of Mac OS X and iOS. It does, however, work very well with both.
Currently in limited beta to developers, iCloud is expected to be released to the public around the same time as iOS 5, and will be compatible with Mac OS X 10.7.2. We've been able to get a little sneak peak at the iCloud beta running in Lion, so let's take a look!
Continue reading »
Living in the supposedly wireless age that we do, you would think that it would be easy to do something as simple as transfer a file from one device to another without the need for a cable tethering the two together.
You've been able to share files wirelessly over a network for some time now, but only if you had access to the computer which you wanted to send those files to. That, and you need to be on the same wireless network as the computer you're sharing with. Bag of hurt anyone? Just grab a pen drive and let us do this the old fashioned way.
Continue reading »
If apps were in the dictionary, Photo Booth would probably lie somewhere in between recreation and procrastination. It's an Apple Store favourite, and its effects are pretty good at breaking the ice over a video call too when the situation arises.
Fans of the application will be glad to know, then, that it has been given a fresh lick of paint for its Lion debut, and it has some pretty cool new effects that you will want to goof around with as well.
Continue reading »
Full screen applications are one of the main selling points of Mac OS X Lion. That's right, the full screen revolution has finally arrived! Wait.. what? Haven't we been able to maximise windows since the 90′s? How is this any different to that?
Although Windows users may disagree here, full screen applications aren't merely maximised like they would be in Windows or Linux. Oh no, you see when an application enters full screen mode, it gets rid of any distractions that you may still have with an application which is maximised. The dock hides itself beneath your screen, the menu bar disappears until you hover over the top of the screen, and all you're left with is your application.
Continue reading »
Everyone running Windows needs an anti-virus program, but not everyone wants an entire Internet Security Suite running in the background and monitoring every website they visit and every email that they receive for fraud and spam. As good as some internet security packages are, they can get too intrusive for some people.
If you don't want a full security suite slowing down your machine, but still want an effective malware barrier present, then PC Tools' Spyware Doctor with Anti-Virus – priced £10 lower than it's beefier cousin and a little lighter on the resources front – may be a good option.
Continue reading »
I've never been a massive fan of Mail in Mac OS X. If I wasn't having a technical issue with it, I'd be yearning for more advanced features such as conversation view that I needed a program such as Postbox to access, and more often than not I'd revert back to Postbox every time I chose a mail client on my computer.
With Mail 5 in Lion, however, Apple has made some major strides with its e-mail client, tweaking the UI to better fit widescreen layouts, offering full screen support and adding a host of other new features which make it one of the best mail clients available. In fact, I've been using it for a few months now and I haven't even installed Postbox in Lion…
Continue reading »
If you're working on a long project or report, then it can become pretty difficult to keep track of all the content that you have to manage. Also, if you make a change that you don't like, then it may be hard to remember what things were like originally a few days down the line when you look at it again.
Versions in Lion aims to solve this problem by keeping track of every change made in your document since you first started it, so that you're less likely to lose content that you want, and you can feel more free to play around with content layouts and text without worrying about whether it will turn out worse than it was before.
Continue reading »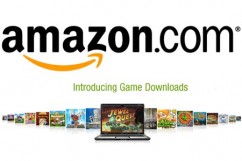 In case you needed reminding, digital downloads are the future. I definitely subscribe to that vision, and clearly so does Amazon. In the wake of it launching its own Android app store, it's come to the PC game distribution party in a bid to rival the likes of Steam, which has dominated the market for years now.
Having been made available in the US over 2 years ago, the store has a sure foothold in the industry already, however it's also been a long time coming to the UK, with many users still having to wait for the postman to arrive with the new title they're itching to play. It's a terrible period of waiting once you've ordered a game online to the actual delivery, so as long as your broadband has the clout, then this is a preferable method.
Continue reading »
When I'm on Mac OS X, iCal is always my go-to calendar application. It does its job with no fuss, it's lightweight, and it's easy to use. Until Lion came about, it looked great too!
In Lion, iCal seems to be stuck in a Marmite-like situation with some of its users liking the new iOS inspired changes and others yearning for a nice metal theme instead. I myself could do without having a piece of leather on my virtual desktop, so I've decided to enlist the help of Fantastical: a calendar management app that interacts with iCal, Outlook or any other web based calendar you can use, and sits on your menu bar out of the way until it's needed.
Continue reading »
Please allow me to paint a picture for you. You're having a ludicrously productive day, a rare occurrence in anyone's life, and have are a couple of things on the go, a few windows on your desktop that you have open in various Spaces and a number of projects floating around. All of a sudden, you see a tweet about a new software update that's available for your computer. You just can't resist clicking that little Apple button and checking for updates, only to see that the update in question requires a restart.
All of a sudden, your productivity has disappeared, your windows disappear as you restart your Mac, and when you're back on the desktop with everything installed and up to date, you have no idea where to start. In Lion, Apple has introduced a feature called 'Resume' to stop just that situation from happening…
Continue reading »
Apple only offering a digital download of Lion has been one of the main talking points throughout the build up to the release of the new OS, and it caused quite a stir among the traditionalist tech buffs who'd still rather install their new OS via physical methods rather than digitally. If that sounds like you, then dont worry, Apple's got you covered.
Rumour has it, that come next month Apple will retail Lion in the stores, but not on the usual optical discs we've come to know and love, but rather on USB flash drives. Predictably, this will mean you have to dish out a little more dough to get your hands on the latest Mac OS, to the tune of £55 in total.
Continue reading »
Government authorities and workers, please take note (I'm looking at you, tax people!): encryption protects your data, so that there isn't a national outcry every time one of you spoons loses a bloody laptop or pen drive on the train. It exists to protect sensitive information, so USE IT!
With Lion, there's no excuse not to enable FileVault. Not only is it more compatible with other features of Mac OS X now, such as Time Machine, it also protects the entire Mac OS X partition, not just your home folder.
Continue reading »
Gestures are a big part of Mac OS X Lion. In fact, they're such a big part that you're really missing out on a lot of features unless you have a Magic Trackpad for your desktop or a multitouch trackpad on your laptop.
With the introduction of the multitouch trackpad in Apple's notebooks, more complex gestures were introduced with Leopard in 2007, but there are a whole host of new ones in Lion, so let's check them out so that you're well versed in using them!
Continue reading »
If you're creating a document to send to a lot of recipients, signing it can be a huge hassle. You could scan in a piece of paper with your signature written on it but that never works too well, leaving you with the option of signing each copy of the letter or signing one copy and then making a photocopy from the original.
Here's a better idea: why don't you take advantage of that FaceTime HD camera sitting comfortably at the top of that new Mac of yours? You can now use Preview in Lion to 'scan' in your signature from a piece of paper just by holding it over your webcam, and it works pretty well!
Continue reading »