Zath! Archive for
April, 2011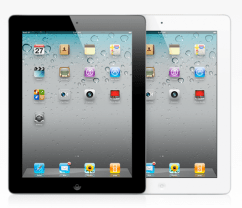 The original iPad, which launched around this time last year, brought with it a series of questions, mostly leaning towards the point of 'what's it for?'
It was criticised at first, many calling it no more than a giant iPod Touch, and that was probably the reason I promised myself I would wait for at least the second rendition of Apple's tablet before I hopped aboard the bandwagon.
Not because I didn't like the iPad since of course, it was 'magical'. But more because it was obvious to me that the tablet industry would take time to truly discover itself, and it's questionable as to whether the point has yet been reached when people know what tablets are for, exactly. I mean, it's clear that each manufacturer has it's own view as to what a tablet should be, with many opting for smaller screens, slide-out physical keyboards or what have you, but one thing is clear: nothing quite came close to the original iPad.
Continue reading »
We're slowly transitioning in to a more cloud orientated computing world, where our files are stored on Dropbox, our documents managed in Google Docs and our social lives managed on Facebook (or something along those lines). However, one very common scenario for me is the frustration of wanting to quickly share a file with someone over IM, only to find that their client doesn't support the transfer protocol, or that they are using Facebook chat and can't accept incoming files.
Sure, you could put a file in your shared Dropbox folder and copy the URL, but it isn't very seamless. CloudApp takes a different, far simpler approach to file sharing on the net. You can simply take a file on your hard drive, drag it on to the icon in the menu bar, et voilà! The URL to the file is put in your clipboard ready to share. Simple huh?
Continue reading »
Every Mac now ships with QuickTime X, which has been re-built for 64-bit compatibility, looks great and has a few nifty features thrown in for good measure. The only problem with QuickTime is that, well, it doesn't exactly play a lot of formats. In fact apart from the odd .mov or .mp4 video file, it won't play anything! At least not without some third-party from Perian.
On the flipside of that coin you'll find VLC Media Player. It's a powerhouse in terms of the formats that it can handle; throw anything at it from .mkv to .avi and beyond, and it will find a way to give you video playback. So what's the problem then? For those that care about aesthetics VLC isn't exactly up there with the best, especially compared to QT.
Continue reading »
It's been a while since we last took an in depth look at Linux – we had a Linux training week early last year – and a lot has changed since then. Gnome 2, the default desktop environment on many distributions since the first time I dabbled with Linux, has been replaced by both Ubuntu and Fedora. Ubuntu now runs on a desktop environment previously only available on Netbook editions called 'Unity' and Fedora 15 is the first major distribution to come with Gnome 3 out of the box.
It's for this reason that the new version of Ubuntu is so crucial in the future of the distribution. This isn't just another 6-monthly update, it's a completely different direction for both the developers and users alike. Switching to an entirely new interface is risky for any piece of software, but when you're one of the most popular Linux operating systems out there it can be a dangerous move. If people don't like Unity then they can easily switch to a different distribution — after all, there are more than enough out there.
Continue reading »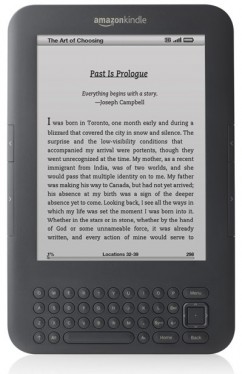 The eBook lending service Overdrive has been distributing digital content via the web for over a decade now, and has gathered an enormous arsenal of digital content in the form of eBooks, audiobooks, music and video, that amounts to over half a million titles. For years now, it has focussed intently on the eBook arena, and offering an old-fashioned library-style approach to lending books in the ePub format – an open and widely adopted format for eBooks – in contrast to the Amazon Kindle's proprietary system based on the Mobipocket format. There are many issues with this, namely the debate over DRM restrictions placed on them. Anyway, let's cut to the chase, shall we? Amazon is now partnering with Overdrive to offer US users, at least, the opportunity to borrow books for a set period of time in the .mobi format for their Kindles.
Continue reading »
One could argue that with social networking and IM services freely available across the internet, email has lost some relevance in the past few years. However, 107 trillion emails were sent in 2010 with an average of 294 billion emails being sent every single day. That's a lot of email being sent from one end of the globe to the other (or from one room to another… people are so lazy these days!), so you need a client that you can rely on to manage everything going on behind the scenes for you.
Many clients such as Thunderbird and Postbox follow a similar formula: give users a big window full of awesome tools that not many people know how to fully use, fill it with lots of dialog boxes and panes and let people manage their email as well as they can.
Continue reading »
Considering how long it took many of us to be wrestled away from the clutches of Windows XP – the 2001 operating system has only just succumbed to Windows 7 in US market share last month – it may surprise users to learn that Windows 8 is just around the corner.
Rumours are still mounting up across the internet following the leak of an early version of the new operating system, and a series of screenshots supposedly showing an App Store in Windows 8 have flamed speculation that Microsoft is moving towards a more controlled app model for its new operating system.
Continue reading »
Back when Steam was finally released on the Mac, many users (myself included) got their first taste of the original physics-based puzzle game: Portal. It was unique in so many ways and earned rave reviews from even the most critical of judges thanks to it's relaxing, yet challenging tests; humerous, yet at time frustratingly difficult characters; and altogether brilliant storyline, gameplay and visuals.
However, one criticism of the original though, was its length. It really was a game that could be completed in just a couple of hours, and that grinds with many people who were left wanting more of such a potentially classic title.
Continue reading »
When it comes to user interface design, the vast majority of Mac developers create stunning interfaces for their applications that blend in to OS X and make it really user for the user to get around. Just take a look at Things for Mac or iStudiez Pro for a examples of how a Macintosh user interface should be designed.
Now, take a look at Skype 5 for Mac OS X. This, folks, is how NOT to create a user interface on the Mac. In jumping two whole version numbers from Skype 2.8 straight up to Skype 5 the development team has seemingly forgot the platform for which it is developing, leaving Mac users with a Windows-like interface that looks clumsy, wastes space and moves in the wrong direction from the previous version.
Continue reading »
When I'm quickly doing the rounds on the Interweb, I often stumble across articles that seem interesting at the time, but seldom have time to read them in full over breakfast or a quick coffee, for example. When I go back in the evening, I've more often than not forgotten all about it. Yes there are services such as Google Reader, and even Twitter, which allow you to 'favourite' such posts for later reading, but particularly in the case of the latter, it's not exactly that ideal in any sense.
Enter Instapaper and Read it Later. Two, ultimately very similar, services which aim to put an aim to these woes of the web. But the question is, which should you choose?
Continue reading »
Apple includes a lot of software with Mac OS X to ensure that you don't need to fill up your hard drive with needless utilities where bundled software can serve the same purpose – you can also see further improvements coming in our Mac OS X 'Lion' screenshot preview tour.
When it comes to compressing and uncompressing archives, the built in Archive Manager usually suffices, but if you download a lot of files off the internet or transfer files between colleagues then you've probably encountered files beyond the standard ZIP archive that sends Archive Manager running away like Shaggy after he's seen a monster.
For those times where Archive Manager just doesn't cut it, I went on the hunt for a piece of software that could handle most of the things I care to throw at it, and Stuffit Deluxe 2011 caught my eye thanks to its wide range of file compatibility and great design. How does it stack up to the competition, though?
Continue reading »
In what appears to be yet another monumental move in the technology industry, Seagate, already the number one manufacturer of hard drives on a global scale, has bought up the entirety of Samsung's hard drive division in a move that will undoubtedly leave room for some important changes in the digital storage industry, as well as set them back a princely sum of US$1.3bn
As is so often the case, the big question here though is what effect will it have on the consumer? Well, we already know that solid state storage is becoming more prevalent in top of the range PC's and Mac's, both notebooks and desktops, and it offers a whole host of advantages over the HDDs that we have come to know and love in previous years.
Continue reading »
Since the leaked image of an early Windows 8 build was leaked onto the Internet earlier this week, there have been a steady flow of both rumour and observation from users who decided to illegitimately grab the OS early.
Of course, by no means is it the finished article, but one most interesting feature to have been spotted so far is the 'Portable Workspace', which brings to the fore what some of us have been doing for quite a while now.
Continue reading »
It's been one hell of a ride for the white iPhone, from promises of release, to building your own white iPhone 4, to a New York student taking it upon himself to acquire, however illegally is neither here nor there, the necessary parts to make the transition manually, to delay after delay after delay. But now, it seems, the waiting is coming to a head, and the white iPhone 4 may have arrived at Vodafone right here in the UK.
There is still no certain release date, but we know now almost for sure that the inventories at Vodafone's stores are now home to the infamously evasive device, after months and months of waiting.
Continue reading »
A lot of Windows users will often drag a file to the recycle bin to delete it and then never think about it again, presuming it's gone forever with no chance of being seen.
However, the Recycle Bin was actually created as an area where files to be deleted could actually be recovered if the user tried to delete it accidentally. When you drag a file to the Recycle Bin or press the delete key while highlighting a file, you then have to empty the bin for the file to be deleted.
If you just want to permanently delete a file however, knowing that it won't be needed ever again, without even touching the Recycle Bin in Windows, there is a really simple way to do it…
Continue reading »
It's easy to look back over the past couple of decades and pinpoint Microsoft's Windows as the dominant force in the industry. So dominant, in fact, that at some point it is inevitable that most, if not all, of us have used a Windows-based machine. And if you're currently on a PC, there's a 90% chance you're running Windows as we speak.
Whilst opinions are divided on the matter of quality, Mac OS X and the many Linux distributions pale in comparison to Windows when it comes to worldwide usage, yet the mobile industry strikes a stark contrast, with Apple, and a previously unthought of party in the form of Google, commanding a far greater presence than Microsoft, who has failed to impress repeatedly with its Windows Mobile operating systems in recent years.
Continue reading »
When Steam for Mac arrived last year, Valve decided to hand out free copies of Portal to anyone who registered on a Mac. It was then that I got my first serious taste of Portal, having only seen demos in the past, and it had me at hello. The original Portal was an outstanding physics-based puzzle game unlike any other, and now the successor has finally arrived: Portal 2.
The game is available on Steam for £29.99, though if you were on the ball and pre-ordered you could have saved yourself a few quid. Thankfully, I ordered mine last night and pre-loaded the game files in an unreachable encrypted state, and it was delivered playable to my computer early this morning upon release.
Continue reading »
Ah, FaceTime. When Apple released the new video calling protocol, it seemed that no one in Cupertino had ever heard of Skype the way they kept on banging on about how futuristic and awesome the technology was, even though desktop users had enjoyed the same abilities for quite some time before anyone even knew what FaceTime was.
Even so, like many things that Apple releases, it's has caught on pretty quickly with a lot of people who like to be at the leading edge of technology. Facetime is now out for Mac OS X as well as the iPhone, iPad and iPod Touch and runs in the background on a Mac in case anyone wants to call you.
Now if you want to place a FaceTime call straight from Safari without having to open the application first, it's easily done. Here's how!
Continue reading »
Until Airdrop arrives with the update to Mac OS X 10.7 (Lion) and hopefully what will be an update to iOS 5 for the iPad, iPhone and iPod Touch, there is no simple way of wirelessly transferring files between one Apple device and another. Enter Mover.
Whilst it comes under different names, the application works in tandem between your Mac and iOS devices, with dedicated apps for OS X, iPad and iPhone helping to organise and synchronise your files.
Of course, with the iOS edition comes a neater, more touch friendly user interface, but the premise of the app is still the same, and works perfectly in almost all cases.
Continue reading »
Plenty of companies are at least rumoured to be bringing cloud-based music services to the table, namely Google and Apple, with Microsoft and Amazon already offering their own services. HP, though, is set to bring such a service to webOS, and the TouchPad.
A reader at PreCentral decided it wise to send in a confidential presentation to Engadget, showing off the TouchPad, albeit via PhotoShop, running its own music store.
Continue reading »