Zath! Archive for
March, 2011
The long awaited Nintendo 3DS is finally here and it would be a shame not to say something. I've held every Nintendo console in my hands and rushed to the store to procure the latest member of my little family.
Upon gently removing the new babe from its container I was quite pleased, the blue (I obtained the Aqua version) varies on different parts of the console and sparkles in the light just enough to distract me in a wonderful way.
Continue reading »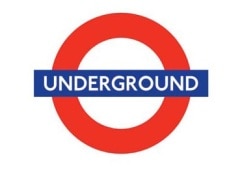 Back in September 2010 everyone's favourite bumbling Mayor of London Boris Johnson announced plans to introduce mobile phone coverage to The "Tube" Underground network and we assumed would go down well with everyone expect the mobile phone operators that would be forced to foot the bill, but a recent survey has cast a little doubt on these plans as it revealed that in fact the majority do not want WiFi on the tube or for that matter mobile phone coverage.
This is perhaps a little surprising and although it may well be overlooked what does is mean for The Tube, and is it reflective of the nation's view as a whole?
Continue reading »
Remember MySpace? Pretty much every pubescent socialite, unsigned artist or serial spammer at least had an account at some point, but the [sad] truth is, that it's just not what it used to be. Why? It's probably Mark Zuckerberg's fault by taking Facebook to world domination of the social space.
The latest statistics emerging from industry analysts, as reported by the BBC, show that MySpace lost more than 10 millions users during the first two months of 2011. Considering that there was close to 110 million users in February of last year, and that figure grew worryingly close to just 60 million in the same month this year, there must be cause for concern in the MySpace headquarters.
Continue reading »
When I was asked this question it did make me think. I don't have a definite answer to this, as with me it all depends on the game. Before trophies and achievements were unleashed to the world, which gave games more longevity, I was quite content with just playing a game and enjoying it. Games like Jak and Daxter, Ratchet and Clank on the PS2 were just a couple of games where I could just sit and enjoy them for what they were.
Whereas games like Final Fantasy are at times a hard slog, and required you to put in around 30 hours minimum to complete. You've got side quests, extra weapons and spells to find etc and some people really enjoy doing this. But I prefer to get to the end of the story, and then move onto the next game.
Continue reading »
You might be under the impression, having scoured the web for a set of iPod speakers, that anything that's designed to be a little more than a rectangular unit of plastic and speaker cloth will cost you the contents of your wallet and maybe your whole bank account as well. However, as I have found in the past with products from Edifier, such as the "Sound To Go" Laptop Speakers and Prisma Speakers , the company provides an excellent anomaly to that sometimes infuriating trend. Put quite simply, the Edifier Luna 5 Encore iPod Dock/Speakers the furthest thing from typical for iPod speakers.
Continue reading »
Zath spent an evening at the Imagination Gallery in London last week, courtesy of THQ. The occasion? The launch of their new Wii peripheral; the uDraw Tablet.
As you might expect, the uDraw is a drawing tablet for the Nintendo Wii, aimed squarely at children. At 9″x7″x1.5″ (approx 23x18x4cm) it's big to draw on comfortably in your lap while still being portable. It's also wireless, hooked up to the Wii by plugging in a standard Wii Remote.
The docking space for the remote fits snugly, with enough space around to keep those connecting cables nicely tucked away. The tablet itself is powered by the Wii Remote's batteries so there's no need to worry on that account.
Continue reading »
The Google Nexus S is here, the second 'pure' Android mobile phone, but how will it fare against the latest and greatest mobile handsets? When the Google Nexus One was released just over a year ago, the tech world seemed to stop for a moment to admire. It was a feat of mobile engineering, incorporating the first 1GHz processor into a smartphone, amongst other quite brilliant achievements.
It almost goes without saying that it set the benchmark for what was to come, as for the next year or so, and even now, we have been seeing a multitude of devices with the same 1GHz processors, albeit maybe with some other better technologies in there, hitting the shelves.
Only now, are we hearing of perhaps dual core, or single core with a higher clock speed, processors finding their way into smartphones. However, the world didn't exactly respond with major demand for the 'superphone', and subsequently Google pulled production and adopted it as the official Android developer device.
Continue reading »
Where there is Android, there will be delays. It's something that owners of devices which don't happen to be running the stock version of the platform, the Nexus One or the Nexus S, have become used to over the past few years. This time, though, it's the hardware release date of the Sony Ericsson Xperia Play thats being pushed back by a mobile network, though once again the blame lies entirely in the lap of the software.
Here's what Sony Ericsson, the company behind the gaming-orientated smartphone, had to say on the matter:
Continue reading »
It has been rumoured for a fair while now, but in a move that might prove catastrophic for many competing Android tablets, RIM has announced that it's forthcoming dual-core, 7-inch PlayBook tablet will indeed run Android apps, despite it running an exclusive operating system created specifically for the PlayBook, by RIM.
So what does this mean, exactly? Well, it includes native C/C++ development support, HTML5 as well as the controversial Flash platform, alongside Adobe AIR support. Put simply, this means you, as a PlayBook user, will have access to more than 200,000 Android applications, on the provision that the developers opt into the 'quick and easy' porting procedures.
Continue reading »
Despite the chancellor's finest efforts, petrol prices are higher than Charlie Sheen ever was, and people will look for any way possible to save a few pence per litre. Thankfully, some generous Windows Phone 7 developers came up with this: Petrol Price Finder UK App.
The name is outrageously self-explanator, rendering any description of the app entirely unnecessary, so let's cut to the chase. Exactly how useful is it?
I think the answer to that question would most probably be 'quite'. As the app delivers on the promises made in the name: it finds you petrol prices, but it is lacking in some key functionality right now, that could make this an extremely handy tool.
Continue reading »
You may have seen, and you may have fumed, at my not so subtle rant about Microsoft's new mobile OS, Windows Phone 7, and how, well, it sucks. And in the interest of fairness, I think it's about time I balanced the scales with a full blown appraisal of all that's great about it.
Firstly, we have the UI, which I criticised a little in my previous article, but all in all I'd like to emphasise that I love it. I really do. Yes it has its little flaws and imperfections, but name me an OS, or any piece of software for that matter, that doesn't and I'll buy you a biscuit.
Continue reading »
Looking compact, discreet and not that much different from its CX3 predecessor the Ricoh CX4 is one of Ricoh's latest offerings in their point-and-shoot compact camera range and from the outside it doesn't look like anything special – Ricoh themselves have described it as "workmanlike".
Fortunately for me and you as the reader however "workmanlike" is a pretty big overstatement as this camera has a lot more to offer than the 10-megapixel, back-illuminated and 1/2.3-inch CMOS sensor featuring CX4 suggests from the outside and is in fact one of the best cameras I've had the pleasure of using.
Continue reading »
You may have caught my little rant the other night, or any point since, about why Windows Phone 7 just plain sucks, and a lot of my reasoning was simply because there hasn't been enough progress since the platform burst onto the scene towards the end of last year.
Now, though, things maybe on the first step to changing, and that's because the first major update, 'NoDo', is now available to most WP7 devices around the world.
Continue reading »
The rumours have been circling for a while now, coming further and further to the fore with each passing week, seemingly, and finally the tablet announcement is official from Samsung. It seems only a few minutes since the release of the Samsung Galaxy Tab last year, as it does with the original iPad, but already the second rendition has arrived. In two forms.
The first is the Galaxy Tab 8.9, which you guessed it… has an 8.9″ display and is the smaller of the two. Though having said that, it is only the diagonal measurement to which this applies, as both models are just .33″ thick, meaning they are indeed a single 0.01 of an inch thinner than the iPad 2, which is impressively thin itself. The larger of the two, though, is the 10.1″ inch tab, obviously the more premium model. Glad to see Samsung has steered clear of another 7-inch tablet which, let's face it, isn't the ideal size.
Continue reading »
Back in October, I got myself a Samsung Omnia 7 running Windows Phone 7. The latest and apparently greatest mobile operating system to arrive out of Microsoft. Now here's the thing: back in October/November-time, I put together a full review of the platform, and all in all it stacked up pretty well for a newcomer.
However, since then the platform has been entirely stagnant, with only one attempt at a software update and that didn't quite go to plan. But that's not all, there is so much wrong with the platform it's hard to know where to start, and it's been boiling up inside me now for so long, it's time to get it off my chest.
Continue reading »
Perhaps somewhat disappointingly one of the main uses of the internet is for sex and although it is really quite difficult to gauge just how much of the internet is used for adult entertainment it's pretty clear that it's a lot.
So really it should come as no surprise that for the last 10 years the industry has be trying to get it's own top level domain .xxx,  but finally the battle of the virtual red light district is over and the internet overseer ICANN has approved the application meaning that very shortly it will become a reality.
Unsurprisingly given the context, debate over whether or not this is such a good idea has been going on for some time and has drawn some surprising divides between not only the general public, but also between pornographers themselves.
Continue reading »
Apple ended last month on a high by not only updating its line of MacBook Pro computers, but also releasing a developer preview of its upcoming operating system, Mac OS X 10.7 Lion, for those with a Mac developer account.
I've been using the developer preview of Lion on and off since it was released last month, and it has some really great new features, many of which are inspired by iOS and the iPad in particular. Many see this as the first step of iOS and Mac OS X merging together, so is it a successful integration, or are the two operating systems best kept apart? Let's take a closer look to find out!
Continue reading »
NAS storage isn't hard to come by, but it usually comes at a pretty hefty price. However, combining it with a router is something seldom scene, apart from the obvious Apple Time Capsule. LaCie, though, a company often praised for its aesthetic prowess here on Zath, has come up with the Wireless Space, probably the most direct competition for the Time Capsule on the market.
Design
As with any LaCie product, one of the first thing that strikes you about the product is the design. And true to form, the LaCie Wireless Space is not a bad looker, considering it's a router, hardly a glamorous piece of gadgetry. The smooth black plastic finish is typical of the Neil Poulten design for LaCie, as is the down-facing LED indicator which is either blue, green or red depending on the state of the power and connectivity.
Continue reading »
There are no shortage of pocket projectors out there, just check Firebox.com or IWOOT for proof of that, and as is usually the case, such saturation makes it difficult to stand out. So, it does take something pretty special to compete, and taking a look at the Adapt Pico Play LED Pocket Projector at first gave very little indication of possessing such a spark. However, here is the in-depth review after having a play with the device.
Design
To look at, the device is neither especially pleasurable, nor the opposite. It's pretty modest in its design, aesthetically speaking anyway, using a contrasting black and metallic silver case. The emphasis being on the aesthetic design there, because design incorporates more than just looks, and the curvaceous design, diminutive size and weight of the handheld projected make it great to hold, perfect to carry around. On the other hand, the plastic material it's crafted from doesn't feel particularly substantial, and the quality of the build is entirely questionable. That's not to say that it feels like it will fall apart in your hand, I just wouldn't feel save in throwing it around, is all.
Continue reading »
If you actually look at number of companies that the giant-that-is-Google owns you may actually be quite surprised, true examples like YouTube and Blogger aren't that surprising, but you may be surprised to know that Google own BeatThatQuote.com and as of today the Irish company Green Parrot Pictures.
The latest of these acquisitions is an attempt to boost the quality of the videos that are uploaded to YouTube by using the technology developed by the small Dublin based firm, technology that has been used in many big Hollywood films such as X-Men and Spiderman.
Continue reading »