Zath! Archive for
September, 2010
With the impending release of both the new Apple TV and the Boxee Box, the ability to stream your media around your home is becoming an ever-simpler task. Well, far be it from Sony to hang around when a hot new trend comes around, so they've come up with their own device to access web content and media accessible on your home network, and as always with Sony, its name is slightly more ambiguous than some of its rivals.
The SMP-N100 Network Media Player is a simple device really in terms of what it achieves, and really it won't offer anything over and above its rivals when it comes to features, but the way I see it, it's not what it offers, but how.
Continue reading »
Whether or not you think the current 3DTV technology is actually any good, or just a novelty, is neither here nor there to Sky, who has already become the first UK broadcaster to offer 3DTV, particularly a lot of football and other sport to pubs. If you are one of the lucky early adopters of 3DTVs, then you should read on because it's about to get a lot more functional.
This Friday, Sky launches Sky 3DTV, Europe's first in-home 3D channel. The channel will bring what Sky are calling 'Event TV' to your living room and just in case you are wondering exactly what they mean, it's really just a whole lot of sport, movies, arts and documentaries.
So what, if anything, should you be setting your Sky+ for on Sky 3D? Thankfully, Sky has broken it down for me, and out of the goodness of my heart I am passing it on to you.
Continue reading »
Well this week is simply full of tablet news, isn't it? Earlier this week, we heard about RIM's PlayBook: their tablet device with insanely good specs and a 2011 release date. Now, we are hearing the news that HP's EVP, Todd Bradley, let it slip that the HP webOS tablet that is set for release in 2011 could indeed become the PalmPad.
HP filed for a trademark on "PalmPad" earlier in the year, so it was always a strong candidate for the name, but this could really get the rumour mill going on about a webOS tablet once again leading up to CES.
Continue reading »
The vast majority of phones now available on the market come with a touch screen, rather than a T9 keypad like phones have used for the past few decades. This helps add extra functionality, such as multi touch gestures in the operating system, but presents one big problem: you have to use your fingers.
I'm typing this article on the capacitive touch enabled Apple iPad, but I couldn't be doing that if I was wearing gloves, because the touch screen wouldn't respond to my touch. If you live in a cold country (hell, even England gets pretty cold in the winter for me), then this makes it awkward to use your touch screen phones, especially outside.
This is why the Pogo Sketch Stylus was invented… It looks like an ordinary pen, comes in a number of different colours, and has a special material at the end instead of a nib, which allows it to interact with capacitive touch screen displays.
Continue reading »
We had already been told that iOS 4.2 is coming to the iPad and iPhone in November at Apple's September music event, but we managed to get hold of the first iOS 4.2 Beta of this new version a little early, which brought folders, multitasking, exchange e-mail capability and more.
Now, Apple has just released the second Beta of iOS 4.2, which promises to be less buggy than the original, and increase performance. I've been using the original Beta on my iPad since it was launched, and the problems have been minimal, but it's always nice to to receive a few bug fixes.
Continue reading »
This time last year, large touchscreen tablets were the stuff dreams were made of. Now, we have a lot of major players in the market ready to battle it out and get as much market share as possible. The question is, which is the best, and how do you choose between them?!
Don't worry, I'll do my best to answer both of those questions by the end of this post for you as we rundown through the 4 big names currently floating around the tablet space.
Apple iPad
Let's start with the obvious, shall we? The Apple iPad has been out long before any of the competition hit the market, so it's already had a head start. This also poses a problem, though, as the hardware may seem a little limited compared to some of the other models which have been announced. Despite the 1GHz A4 processor in the device, it only packs 256MB RAM, half of what is currently in the iPhone 4.
If you're looking at the possibility of buying yourself an Apple iPad, you may want to hold of until the second generation is released if you aren't desperate for it straight away. The new model will undoubtedly see a front facing camera for FaceTime calling, and possibly a higher pixel density – retina display anyone?
Continue reading »
As previously rumoured, RIM have announced their very own tablet, called the Playbook. How does it stack up against the competition, though? Won't you join me as I run down all of the features – inside and out – of this new device? I thought so…
Multitasking done right
Just about every major tablet in existence can now do multitasking, although Apple is late to the party with it's iOS 4.2 release for the iPad still in Beta until November. How a device multitasks, though, is just as important as the feature itself. Whereas the iPad doesn't allow a process to carry on running fully in the background, instead freezing its state and allowing certain API's to function without user interaction, RIM claims that the Playbook can truly multitask, with operations continuing to run in the background even when you can't see them.
Continue reading »
The Windows Phone 7 launch is getting closer and closer and with every passing day the anticipation raises just that little bit more about Microsoft's all new, latest and greatest mobile phone operating system.
Windows Phone 7 is their new mobile phone platform which leaves behind the legacy of the old Windows Mobile phones and embraces a much more modern looking and touch-based control interface, one that actually takes the best things that Microsoft learnt with their MP3 players which culminated in the Zune HD.
Continue reading »
Well it hasn't been long since Research in Motion (RIM) left the world uninspired by its latest BlackBerry Torch 9800 mobile phone, but it seems the dust has had time to settle and now there's a new product in the pipeline, which might just leave you a little more excited. The BlackBerry Tablet, now otherwise known as the "PlayBook", is a business-centric tablet, as you might have expected, announced today at RIM's developer event.
So what does this venture into the tablet market, the same market that HP exec Todd Bradley today claimed will be worth $40billion, bring to the table that the likes of the Apple iPad and potentially the HP Slate or Galaxy Tab don't?
Well, each run a different OS and each will have their own division of the market, for example we would expect that the PlayBook will target business users, whilst the iPad is more of an entertainment device and the HP Slate purely for developers as far as we know right now. So, seeing as we're talking about the PlayBook, let's focus on the software driving what is essentially the latest BlackBerry.
Continue reading »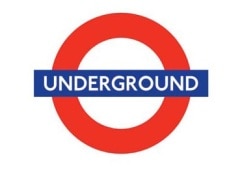 "Sorry if I break up, I'm on the train" is a sentence that you will hear a lot of you spend enough time on the tube, but that could well become a thing of the past, at least if the Mayor Boris Johnson has anything to do with it as he prepares to launch his crusade to get network coverage across all of the capitals underground tube network.
The plans have been there for quite some time but for years the fiendishly high costs have postponed the extension of the network to The Tube, but now Mr Johnson has taken it upon himself to "bash heads together in the mobile phone industry" to make sure that this plan goes ahead in time for the 2012 Olympic games.
Continue reading »
With the iPad's large 9.7″ screen, zippy 1Ghz A4 processor, and 256MB RAM, the door really is wide open for a lot of apps that simply wouldn't have worked very well on the iPhone and iPod Touch. For me, the Whiteboard HD iPad app is one of those applications that really benefit from the additional screen estate that Apple has offered developers.
What is Whiteboard HD? The clue is in the name. Imagine a whiteboard on the wall with all of your notes and doodles scribbled all over it, and then imagine the same whiteboard on your Apple iPad tablet, except this time you can change the background from plain, to lined, to a grid.
Now imagine that you have millions of possible colour combinations that would leave your house full to the brim of whiteboard markers, and put them in there too. This isn't even counting the various levels of thickness you can set for your marker either! This is just the surface of an application that completely changes the way you use a regular whiteboard, so lets get to the rest of it, shall we?
Continue reading »
Whilst it may not concern our UK readers, not yet at least, I thought it would be worthwhile to note that Sony has announced plans for a press event on 12th October, in which they will concentrate on the highly-anticipated, in the US anyway, Google TV.
It is likely, in fact I would go as far as saying certain, that those attending the event in New York will witness not only the introduction of Google TV equipped Sony BRAVIA TV's, but also the planned integration of the on-demand service into the next crop of new blu-ray players too.
Continue reading »
A few weeks ago news of a new game was announced with the release of a cinematic trailer for Bioshock: Infinite was being made by Irrational Games, the third game in the Bioshock series from the original developers of the first Bioshock game.
Some might say that this Bioshock: Infinite is the proper sequel to Bioshock with Ken Levine leading the development once again. Bioshock 2 was ok, but was too similar to the original for my liking.
This third game in the series on the other hand is moving out of the underwater city of Rapture and high up into the clouds in a flying city called Colombia.
Continue reading »
The iPad App Store is already full of incredible applications – just check out our iPad app reviews for a few examples – and many of these applications include an abundance of game titles.
No, Human is one of the cheaper games on the store, priced at £1.19 for a universal iPad and iPhone application, but it is also one of the most interesting titles I've played in a long time.
Continue reading »
Carbonite, an online backup tool for both Windows and Mac OS X that has been around for a while now, in fact we reviewed Carbonite on Zath this time last year, however it's recently gotten a major version update to 4.0, with new features for you to sink your teeth in to!
So what's been added since the last time we saw Carbonite? There are three main features which have been added to version 4.0: the restore manager; a new custom setup option and a redesigned info centre too.
"Carbonite has always been about ease-of-use and our product team was charged with further-simplifying the restore process in Carbonite 4.0," said David Friend, founder and CEO of Carbonite. "
Continue reading »
First there were rumours of a slightly smaller 7″ iPad Mini, which was obviously untrue in the end, but then there were the huge variety of Archos tablets unveiled last month, and just recently we've heard whispers of an even bigger Dell Streak tablet.
So it comes as no surprise to learn that yet another major electronics manufacturer has jumped on the bandwagon for offering tablet's of various sizes, however it may comes as some shock to learn that it is, in fact, Samsung.
Continue reading »
The plan to get the latest version of Android on the latest Android phones has been a struggle, to say the least, but with the updates rolling out from various carriers onto the HTC Desire things are looking up, and now it has come to our attention that the Samsung Galaxy S will soon be joining the line up of Android 2.2 phones equipped with 'Froyo' features – but only if you're on T-Mobile.
T-Mobile listed on it's customer support forum that the update will be arriving on handsets by the end of September, and it will be available via Samsung's own PC software, rather than OTA. There was also the usual spiel warning you to backup your data before updating, which is particularly noteworthy in this case as many have reported some serious issues with the PC suite software in the past.
Continue reading »
You may remember that last week we covered the HTC press event in London where the HTC Desire HD with a 4.3″ screen and Desire Z with a QWERTY keyboard were revealed.
However in the build up to said event we ran our own little HTC preview of what we may see and while the Windows Phone 7 device, purportedly named the HD7, didn't show up in London, it has now been confirmed once and for all that the device is indeed no myth and it will be joining the ranks of the variety of handset maufacturers that will be shipping Windows Phone 7 devices.
Continue reading »
Late last year you may have seen us here at Zath cover the Magic Wand Universal Remote Control which was released by Kymera, a company dedicated to creating consumer electronics which take their inspiration from magical objects and effects.
This particular piece of hi-tech (or is it actually old technology?) has recently been featured on the latest series of the BBC's Dragons' Den show where the Kymera Magic Wand had the Dragons spellbound and saw Duncan Bannatyne coming out on top and making the largest ever single investment of £200,000 – no doubt we can expect lots more magic-inspired gadgets coming our way in the years to come now!
We're big fans of these kinds of devices here at Zath and we've now teamed up with the online gadget and gift retailer, I Want One Of Those to run a competition in which one lucky reader will win one of these Magic Wand Remote Controls, which given that the Harry Potter & The Deathly Hallows (Part 1) movie comes out soon, it definitely ties in well with the wizarding theme this autumn.
Continue reading »
The Slingbox has always been a product, which intrigued me, bringing the ability to 'sling' your media content anywhere in the world over your internet connection to laptops or mobile devices. It seems pretty convenient, if you ask me, and a much favourable way of enjoying media on the move than packing your perhaps limited storage capacity with music and movies.
Now, I'm saying this of course because Sling Media are back with their latest product, the SlingBox PRO-HD, which as you may imagine brings the same functionality, but this time all in high-definition, providing you have access to the content at home in the first place. It is the first SlingBox product to offer high-definition playback, though, so I'm sure it will be widely accepted as a welcome upgrade to the current products.
Continue reading »