Zath! Archive for
August, 2010
Just a quick reminder for everyone that missed our earlier memo: Apple are holding their annual September event TOMORROW, is Wednesday 1st September.
So, what are we going to see? There are few things that are certain at any Apple event, but here's my rundown of a few things that I think may see the light of day tomorrow.
Touch Screen iPod Line Up
Let us re-assess the current iPod situation. There's the iPod Shuffle, which is small, screenless, and a hit with gym dwellers throughout the nation. Then we have the insanely popular iPod Nano, which comes in more colours than you could imagine, alongside the iPhone-like iPod Touch (3G), which is closing the gap between music and phone in each generation.
Continue reading »
You may remember not too long ago I reviewed the impressive media player from ACRyan, the PlayOn! HD Mini media centre. At the time I gave it a positively glowing review, but for one standard of the user interface (UI).
Well, ACRyan has addressed the issue and their developers have come up with a huge firmware update released last week, which includes dramatic changes to the user interface amongst other important changes.
The home screen, whilst keeping a consistent layout, has been replaced by a far more glossy and polished design. The entire collection of icons has been replaced and a new, darker and more effective logo has been placed at the top.
Continue reading »
Sky+ users in the UK (and there are a lot of Sky+ users in the UK) with an iPhone (or iPod Touch, or iPad) will no doubt be accustomed to the Sky+ application for iOS, which allows users to record shows on their Sky+ box at home from their mobile phones and view the TV schedule for the next 7 days.
Although it was a long time coming, we now finally have the same option on Android mobile phones such as the HTC Desire too, with the launch of the Sky+ application for Android.
Continue reading »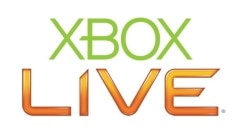 Xbox Live is perhaps the very thing that attracts budding gamers away from the lure of Sony and the PlayStation 3 and to that of Microsoft's Xbox 360 console.
Before the latest generation of consoles the PS2 was by far and away the more highly acclaimed console, but since the evolution of gaming into high definition and the inclusion of web connectivity into consoles, Microsoft has taken the bull by the horns and delivered an undoubtedly fantastic service in Xbox Live.
However, as always you get what you pay for, so as news emerges that the monthly pricing is going up in the UK, US, Canada and Mexico, is Microsoft well within its rights to jack up the cost?
Continue reading »
The majority of portable hard drives are pretty much of a muchness, if we are being honest, but not so with the LaCie Rikiki Go USB External Hard Disks.
Yes, you may sit for hours sifting through pages and pages of options on the internet, or you may even be old fashioned about it and head down to your local electronics store, but ultimately in terms of functionality they are all quite similar, bar a couple of variants, such as USB or Firewire. Although we recently saw, you do sometimes have the innovative products such as the LaCie rugged biometric fingerprint security external hard disk.
When it comes down to it, you really get what you pay for and any significant improvement over the last one you checked will probably jack up the price. So, how do you change your product enough to make it stand out from the crowd? How do you make what is just another portable USB external hard drive leap out from the shelves?
Continue reading »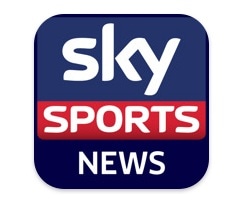 With the new football season now well and truly under way, fans all over the country are keeping a keen eye on transfer stories before the window closes at the end of the month. What better place to do so than Sky Sports News? Especially now that the channel is now available in high definition through your Sky HD box.
However, it is now more accessible than ever with its appearance on the App Store for both the Apple iPad and iPhone. Care to take a look? Keep reading to check out our review of Sky Sports News iPad app!
When I saw the Sky Sports News app on the iPad for the first time, I was blown away by the design. The layout of the application makes checking the headlines really easy. Although I will be using the application predominantly for the football news and live football scores, there is a whole host of other options available that you can access from the tabs at the top of the app. These options include all of the sports generally covered by Sky, including Cricket, Rugby, Golf and F1.
Continue reading »
HTC Desire owners have been holding their breath and waiting anxiously for the upgrade to the latest version of Android, 'Froyo'. However, if you are on the Orange mobile network then you will unfortunately be sorely disappointed today, as news emerges that the over-the-air update has been delayed until mid-September.
The official HTC Desire Android 'Froyo' update came from HTC at the beginning of August, but many of the networks have opted to delay the release to its customers until they have fully tested the stability of Android 2.2, though they deny they are adding their own little 'frills' to the update.
Continue reading »
In case you hadn't heard, there's an Apple event (iPad update we presume) going on this Wednesday, September 1st, and the rumours are still hotting up more than ever. AppleInsider has one of the more interesting rumours floating around the web, and are saying that the sixth generation iPod Nano will consist of just a 3cm square touch screen.
This could account for the leak of what appeared to be a 3cm square touch screen earlier in the year with Apple branding on it, but unfortunately, this would indeed rule out that iWatch that I was so looking forward to using!
Continue reading »
A few months back we ran a World Of Warcraft competition in anticipation of the latest expansion WoW: Cataclysm being released. After seeing how popular that competition was and given we're still waiting for more new WoW content from Blizzard, we thought we'd give away another World of Warcraft related prize.
For this competition, we thought we'd give away another World of Warcraft Keyboard to further aid one lucky WoW player's online gaming experience.
Continue reading »
Mozilla's brand new version of Firefox has now hit the Beta stage, and adds a few intriguing new features that existing and new users alike may find quite useful…
The first change that may be noticed is the addition of Firefox Sync by default. Firefox Sync allows you to view all of your passwords, your browsing history, and even your currently open tabs from any device that you're using Firefox with.
If you have never used it before, you'll have to set up an account for the add-on (Sync comes bundled with Firefox 4 beta, but an add-on is required to be downloaded for earlier versions) before being able to utilise its features.
Continue reading »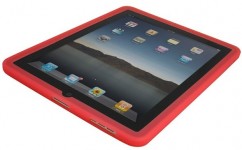 The one thing that you realise once you've got your shiny new Apple iPad tablet device is just how high quality the design, build quality and finish really is and obviously most people will want to try and keep it in as good a condition as possible and obviously that's when you start looking at the best iPad stands and cases that are out there.
This particular iPad case I've looked at is made from silicone and is probably more of a thin sleeve more than anything else which surrounds your iPad's exterior (apart from the screen that is) and protects it from scratches, scrapes and bumps, while not adding too much bulk to the actual device.
Continue reading »
Whilst we all enjoy our relatively powerful gadgets, it is becoming increasingly important to stay mindful of the deteriorating state of our beloved environment. Hence why I am favourable to the odd eco-friendly gadget device cropping up every now and again. Here we have another, which tackles not only issues with electricity usage, it also extends the battery life of your iPhone 4, which I dare say is the more attractive of the two benefits.
The Mooncharge Hybrid Solar Battery Case can be charged either via USB or via sunlight, which is then stored in a compartment in the case and dispensed into the phone when it is running low on juice.
Continue reading »
Earlier today, we reported that Apple were holding their annual September event on September 7th. We can now confirm that the event will actually be held on September 1st, a week earlier than first rumoured.
In case you hadn't seen our earlier post, the event may bring us the release of Apple's new Apple TV (possibly named iTV), along with a new TV rentals option from the iTunes store.
Continue reading »
This is a tricky one. I can't remember all the bad games that I've played in my time but there are a few that spring to mind.
Orphen: Scion of Sorcery is one of my top contenders along with Tomb Raider: Angel of Darkness and The Legend of Spyro: The Eternal Night are just some of the dire games that I've played and are definitely in my Top 10 list of "Why the hell did I buy that game?"
So why these three? Well mainly down to the shocking control system, being riddled with bugs and hair ripping annoying sounds. I'm a big fan of the Tomb Raider and Spryo games and it's just a shame that some of the worst games I've ever played are from a couple of franchises that I love.
Continue reading »
Sony has just announced two updates to its range of Alpha cameras, with the introduction of the A55 and A33. Sony say that the new models are lighter and more compact than your standard DSLR camera, but manage to pack in a whole host of features for customers to be excited about.
Both of the new models come with Sony's new Translucent Mirror Technology, unlike other conventional DSLR cameras that you see on the market, and also allow for phase detection autofocus when shooting at 10fps on the A55, and 7fps on the A33. Other features include 3D Sweep Panorama, Auto HDR and multi-frame noise reduction.
Continue reading »
If you're an American Football fan and an iPad owner, then NFL 2010 is a game that you will have to see in action. Developed by Gameloft, this iPad title has most of the things that an NFL fan could want, so instead of writing about it too much, I'll just get straight in to how the game works and how you get around it.
From the main menu, you have three main options. 'Quick Play' allows you to get straight in to the action with two randomly selected teams, so you don't have to take time setting things up before you can play. The 'Game Modes' option offers a little more to the user, as from here you can choose to play an exhibition, choosing the teams before going in to the game, a season, choosing the team that you want to take through a whole season, and the playoffs option, which allows you to skip the regular season and get straight to the good stuff!
Continue reading »
Here are two of the more interesting Apple rumours flying around the internet today: Apple are reportedly in talks with networks in the US over bringing 99 cent TV rentals to iTunes according to Bloomberg. Apparently, this deal stretches out to News Corp's Fox Network, CBS, NBC and Walt Disney, where Steve Jobs is a shareholder.
This means that shows such as Chuck (NBC), Fringe (Fox), and Two and a Half Men (CBS) will be available for rental in the US "within 24 hours" of being aired. For US users, being able to rent an episode for just 99¢ (around 64p) would be great for devices such as the iPad when users are on the go. Like current TV purchases from the iTunes store, the episodes will be free of commercials, although I for one wouldn't mind seeing a super cheap option with ad-support, but maybe I'm just crazy.
Continue reading »
It's not that long ago since we published out Sony Ericsson Xperia X10 review here on Zath, and while we thought that their first Android-based flagship mobile phone had a few issues, it was certainly a very capable handset that showed just what could be done with an Android-based phone with a custom user interface.
Since the release of that mobile phone, they have also released the Sony Ericsson X10 Mini, which is also Android-based and a stylishly small handset that we've been tracking since it was first announced – in fact it's so good, it's been that well received that it's won an award, but not any award, only the European Mobile Phone 2010-2011 Award!
Continue reading »
When it comes to search engines we probably all have our allegiances. Most of us probably still use Google Search, however an increasing number, it seems, are beginning to use the quite impressive Bing's "decision engine" to find their search results.
But what about Yahoo? Still a reasonably popular method of searching in spite of the soaring success of Google – although of course, Yahoo is currently in the process of switching to being powered by Bing. But which is best?
Most of us would probably argue in favour of the one we use, but conduct a "search engine blind taste test", take away the branding, and indication of which search results belong to which search engine and the results may beg to differ.
Continue reading »
Let's Golf is a title from Gameloft that has been available on the iPhone since 2009, and has gone down well with customers on the small screen. Naturally, when the Apple iPad tablet was released, the game was given a HD tag and made available for Apple's new platform, so let's take a look at Let's Golf! HD iPad app!
iPhone users who have already purchased Let's Golf for the small screen may be slightly disappointed to hear that the title is exactly the same game as the original as far as the courses are concerned. Of course, the graphics have seen an improvement in the games' transition to the big(ger) screen, but if you aren't too bothered about the updated graphics, you could simply load the iPhone app on to the iPad and have a similar experience.
Continue reading »