Zath! Archive for
May, 2010
We first saw Microsoft's Arc keyboard way back in January, at CES, before its eventual release a few months ago. With a light feel and chiclet key style, the Arc keyboard is ideal for those wanting an unobtrusive, wireless keyboard with a small form factor.
The small form factor of the Microsoft Arc keyboard certainly helps it look good – even sitting next to my Apple keyboard – although it does have a few drawbacks. In my original preview of the Arc Keyboard, I noted the lack of a dedicated number pad, although this is the case with many wireless keyboards on the market.
Continue reading »
It's no secret that Spotify is one of the best music streaming services out there and it's now firmly established here in Europe. Whilst Spotify invites for the service are greatly sought after to say the least (despite you now being able to listen for 20hrs per month without an invite), they're not always the easiest things in the world to come by. Hence the reason I went on the search for the best alternative to Spotify. Enter, Last.fm.
Before we start this review of Last.fm, first things first, this service is not exactly new. In fact it's been around for a while and over time it has become increasingly popular not just for its extensive music library, but also social networking plays a big part in the service's identity. Although usability for both the advanced users and beginners alike is simple, the sheer number of features and customisation capabilities is hardly limited.
Continue reading »
If you're in to crosswords, then you'll definitely want to check out Crossword Pro, an iPhone app which offers 600 puzzles for you when you're on-the-go.
Available for the iPhone and iPod Touch, Crossword Pro offers an intuitive interface that's easy to use and requires no learning curve – you can be completing puzzles straight away. There are 600 puzzles on offer, and three difficulty levels to choose from: Normal, Difficult and Genius.
Continue reading »
LiteOn were kind enough to send us one of their internal DVD-RW drives, the iHAS524, to review. In an extremely saturated market, it's difficult to make such a product stand out, but the LiteOn iHAS524 comes with LabelTag technology, which promises extra functionality over standard drives.
In the box, you'll find the drive, alongside a SATA power and data connection cable, a Nero Essentials installation DVD and all the necessary screws to make sure that you can mount it in your PC without any problems.
Continue reading »
There isn't much that could have been done to make Left for Dead 2 completely different from the first Left 4 Dead game, but why would you want to change it? Hordes of Zombies! Exploding heads! High probability of death! And a frying pan! What's not to like?
This is just one of those games where you can just sit back and let loose. There's no puzzles to be solved, just get from point A to point B whilst killing as many of the undead horde as you possibly can. This time around you'll have four more survivors to choose from in Ellis, Rochelle, Nick and Coach. It doesn't matter who you choose as there are no pros or cons to any of them and they all play the same and can carry the same weapons.
Continue reading »
Did all of you iPhone users think that you were being left out in the cold, with the all the recent talk of mobile Sat Nav apps with Google releasing their Navigation for Android mobile phones? Think again, because there are an abundance of Satellite Navigation apps on the App Store to make use of your iPhone's GPS, and one of the better ones is NAVIGON's MobileNavigator.
Available for various regions, including the British Isles and Europe, Mobile Navigator offers a feature-filled Sat-Nav system that certainly didn't disappoint in testing.
Continue reading »
It was only a matter of time before the first trailer was released following the Call of Duty 7 teaser trailer a few weeks back. Well here it is in all its glory. The trailer for Call of Duty: Black Ops from developers Treyarch who were the ones behind Call of Duty: World at War and Call of Duty 3.
From what it shows of the game, it does look impressive and my only issue is whether or not it's just going to be too similar to Call of Duty: Modern Warfare 2? Hopefully not. There isn't any images of fallen soldiers who want nothing more than to chew on your brain as we saw in the COD: World at War map packs, but there has been talk of the classic Zombie mode, but of course this time around it won't be Nazi Zombies.
Continue reading »
With the UK launch of the much anticipated iPad imminent, The UK's leading TV provider Sky have decided it's about time they launched their mobile TV service in the form of an official iPad app.
Sky Mobile TV allows users to watch any of Sky Sports 1, 2 ,3 or 4, plus Sky Sports News and the traditional Sky News channel whilst on the go. Streaming for the most part Sports Channels live to your iPad sounds like a great idea, however not so much when you learn that it costs a mammoth £35/month to subscribe and enjoy 24-hour live streams from Sky.
Continue reading »
For a while now, LaCie have provided extremely secure portable, external storage with their Rugged range. Now though, they have added to the range with an even safer method of storage, which not only provides a rugged outer layer, but also features a finger print scanner for access, which begs the question, why don't more devices include such simple technology?
The LaCie Rugged Safe Portable Hard Drive is now officially the safest hard drive on the market, featuring 128-bit AES hardware encryption and biometric fingerprint authentication, it offers multiple levels of data protection from all sorts of threats. Not only that, the military grade shock proof enclosure means that dropping it or even hurling it at something hard, is unlikely to cause any loss of data. Incredible right?
Continue reading »
It seems only yesterday I was writing about the potential market for OLED displays, but in fact it was the day before. Today though, Sony has rolled out (pardon the plan) plans for a 'rollable' OLED display thanks to new developments with high performance organic thin-film transistors (OTFTs).
I mentioned in my previous article on the subject that Epson were planning to introduce technology capable of printing OLED displays and that ties in nicely with this technology really when you consider the properties of the displays. I won't bore you with the details of how, but I think a more apt question is why?
Continue reading »
Tablets seem to be all the rage right now; and not just at the noisy neighbours' house party packed to the rafters with over exuberant students, but with a variety of electronics and gadgets manufacturers of all shapes and sizes. From the globally successful Apple iPad, right down to Neofonie and their recently renamed WeTab or Fusion Garage and their JooJoo. Now though, another giant, Dell, has joined the party with the Streak.
The Dell Streak is to be available in the UK exclusively on the O2 network from the 4th June release date, with a US release date being later in the summer, interesting that us UK consumers get first crack at this device, I wonder if they are hoping people over here will not have already bought an iPad as they may be asking if they really need an Apple tablet and would instead consider a smaller and presumably cheaper Dell Streak instead?
Continue reading »
Apple have confirmed that the popular chief-executive Steve Jobs will indeed be heading the Keynote at this years sold-out Worldwide Developers Conference (WWDC). With the recent leaks and rumours of the next-gen iPhone 4G, it is almost a certainty that Jobs will use the Keynote, starting on the 7th June, to unveil the new iPhone 4G to either replace or complement the current iPhone 3GS.
5000 people will be packed in to see the Keynote, and it will probably come of no surprise to see more and more iPhone rumours emerging, and no doubt Apple will update the world on their staggering global iPad sales in and amongst the new stuff as well…although I'd be shocked if they didn't open the keynote with a look at those kind of figures – Steve seems to like to do that kind of thing after all!
Continue reading »
It seems like just 5 minutes ago that I was covering the initial announcement of the Apple iPad, but now we're just a matter of days away from the official UK iPad release date after it was initially put back. Apple's 'latest creation' has certainly taken the US by storm with over a million sales in the first month alone, so how will the UK market take to the device this Friday?
Well, to help it on its way, the iPad 3G has not only been adopted by a number of Britain's leading networks including Vodafone and O2 (with various iPad tariffs). In addition to that, it has now been announced that leading electronics stores, Currys, PC World and the recently opened Best Buy (UK) will now be stocking the device from this Friday, the official release date.
Continue reading »
Here on Zath in recent months and years we have devoted a fair share of our time to following the advancements in television. The innovations have arrived in abundance recently, first with HD and more recently with 3DTV technology. We've even kept you informed with a whole load of Internet TV and such, but it seems up to now we have neglected the emerging quality of the OLED TV.
The Organic Light-Emitting Diode, or OLED as it is more affectionately known, carry many advantages over the current standard of televisions, even the latest LED TV's. Most notably, is the fact that OLED TV's don't require any form of backlight in order to function. Therefore they can maintain fantastic quality colour and deep blacks whilst being almost as slim as you like. On top of that, they are also greatly capable of greater contrast ratios and improved refresh rates, inevitably increasing the overall picture quality above and beyond that which is currently acceptable from LCD or Plasma TV's.
Continue reading »
Unless you've been hiding in a place with no internet connection for the past few days, you'll no doubt already know about Google's plans to dominate your living room, as well as the web.
I am, of course, talking about Google TV. The new project was announced at Google I/O at the end of last week, with the aim of bringing together the best content that's on the web, and putting it on your TV. With so much content available on the web, it makes sense to bring that content in to your living room, without you having to watch it on your PC.
Continue reading »
LG recently sent us one of their latest monitors to review, namely the 24" LG W2486L LED monitor which is very slimline to look at and has definitely been designed with modern gaming and media performance in mind sporting a 16:9 ratio screen that makes great viewing of full high definition video thanks to the 1920×1080 resolution.
First of all, the LG W2486L LED monitor has certainly had a good deal of time spent on it from the designers as it looks very sleek and stylish from the outset and as such immediately improves the look of your workspace, even when it's turned off. It's features a glossy black exterior with some red tinting on the small oval base. It reminds me of the recent HDTV styling that we've come to expect from the likes of LG and Samsung, so it's good to see that they are carrying that design philosophy over to their computer displays too.
Continue reading »
I've long been curious as to the performance of wireless speakers when compared to the wired equivalents, so when I had the opportunity to test out the new Creative Inspire S2 Wireless Speakers I was intrigued to really compare the quality. With a retail price of £99.99, I was expecting some fairly great things from the palm sized PC speakers, so how did they fare when put through their paces.
Set-Up
Some speaker systems I have come across in the past have been a real pain to set up, and I was a little apprehensive with this being a wireless set up just how complex it could be. Fortunately, there was nothing difficult about the entire process. Once you have plugged it in you must insert the Bluetooth adapter into the desired computer, PC or Mac, and after a few seconds of initializing, the right speaker will display a blue LED, barely visible behind the black mesh, which indicates they're ready to go.
Continue reading »
Android 2.2, announced by Google at I/O last week, may give the impression that it's a minor revision of Android 2.1, but Google's latest and greatest is packing some really great features.
USB & Wireless Tethering
A feature that's been available for a while on rooted Android devices is finally coming to stock Android! How the networks react to this addition will certainly be interesting, as lots more users will now be using mobile internet from their phone. From the consumer point of view, it's a brilliant feature, with less technical customers being able to take advantage of a feature that rooted users have had for a while.
Continue reading »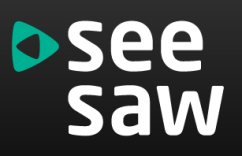 The recently launched UK online catch-up TV streaming service SeeSaw is announcing its upgrade to its second generation. A collection of new features will hopefully bring the service up to scratch after the initial disappointment among some of its first efforts.
The first of these new features is the additional premium content added to the site. Apart from the usual free stuff gathered from BBC and Channels 4 and 5 you can now rent shows too for a small fee. For example, the current season of Lost, which you may know is not aired on any of the above channels, can be rented in its entirety for a modest £12.99.
Continue reading »
SyFy.co.uk, predictably the home of all things Sci-Fi here in the UK, have recently begun airing the horror series 'Buried Alive' on the site. The first two episodes have been uploaded and are available for viewing at your pleasure.
The Show, a UK exclusive, is the first Web-only series launched by SyFy and the 10 minute episodes starring Brit Morgan, also appearing in the upcoming season of True Blood, go some way to SyFy claiming a commanding position on the web.
Continue reading »