Zath! Archive for
March, 2010
You may have read our original notice here on Zath about Best Buy coming to the UK, they're a leading consumer electronics retailer (in the US) who were heading our way and were planning on opening their first store in Thurrock in Essex at some point this year.
Well now it has been confirmed that in May of this year the Essex branch of Best Buy will be open to customers and it will soon be followed by Hedge End in Southampton and Merry Hill in the West Midlands which will both be open in June ready for the summer where more stores are planned to be opened across the UK before year's end.
So what will they be offering? Well to start with they will have a dedicated showcase area within the store which will allow customers to experience a wide range of HD and 3D televisions with surround sound systems, Blu-Ray players, headphones and wireless streaming solutions. There will be both affordable and premium options available from manufacturers such as Sony, Samsung, Bose, Pioneer and Panasonic. As well as this, there will also be a huge range of Blu-Ray, DVD and music releases to be bought alongside video games and consoles. Thus allowing consumers to build an entire home entertainment system.
Continue reading »
The Silent Hill games have been among the few survival horror games that have kept continuing. Konami carries on the franchise with Silent Hill: Shattered Memories which is the seventh instalment and also the first time in the series to appear on a Nintendo console.
If you have played the very first Silent Hill, you will find that you are more familiar with the story for Silent Hill: Shattered Memories. This seventh instalment is not so much a remake, but more of a re-imagined version that plays differently from the rest of the series.
The story begins like the first game where you play as Harry Mason. Harry wakes up from a car accident only to find his daughter, Cheryl, missing in a mysterious and creepy town called Silent Hill. The game's story is told through a series of interactive cut scenes with a psychiatrist who asks you to do certain tasks, which then lead back into the game again. However, depending on the choice you make on certain tasks, your gaming experience will change. No two players have the same experiences playing this game as the game shapes itself towards your personality.
Continue reading »
Those of you in the States with an Apple iPad on pre-order for delivery on Saturday (yes, it's that close!) will be glad to know that Apple released iTunes 9.1 a few hours ago, bringing a few changes.
The first of which is the ability for iTunes to sync with iPad's, so you'll be able to get all of your content loaded on there without any problems! This brings me to the second change, which allows you to sync not only your media content, but also your iBooks collection. If you're planning on using your iPad as an e-book reader it looks like you're all set and ready to go from day one!
Continue reading »
Following on the recent announcement of the gorgeous looking McLaren Automotive MP4-12C sports car, there will be some download content for Need for Speed Shift which will include this monster of a car.
From the images I've seen it looks immense and only in my wildest dreams will I be able to get behind the wheel of one of those McLaren Automotive MP4-12C sports cars, so I guess this will be the closest I get any time soon! Whereas the lucky F1 Championship winning drivers, Lewis Hamilton and Jensen Button were both able to experience what the car was like to drive and they both seemed mightily impressed.
Continue reading »
If you've never heard of it, iConcertCal is an iTunes plugin available for Windows and Mac OS X, an iPhone app and now a Google Android OS app. It takes a look at your music library and tells you of upcoming gigs and albums based on the bands you listen to, giving you a personalised calendar of events of things happening in your location.
The application is split into several categories. 'My Shows' allows you to look at concerts and upcoming album releases of bands in your library in your city. If you want to look at all the concerts happening where you are, you can view the 'All Shows' list which will give you a list of every concert where you are.
If you find a concert that you want to see, every concert listing includes links that allow you to pre-order tickets for the event to make sure you don't miss out, and even offer a built-in map to the venue of the concert, giving you directions if you aren't sure where to go! Similarly, you can also purchase and pre-order listed albums too. You can change the order of the lists, and arrange the listings displayed by venue, or even how far away they are from your current location, which is a neat integration of GPS in the app, offering a great service if you want to see what's available around you at the time of searching.
Continue reading »
Snow Leopard users, check your software update!
You'll find the release of Mac OS X 10.6.3, which became available earlier today after a series of releases were seeded to developers over the past few days. Lots of issues are fixed to increase stability and fix some application specific problems too.
Hopefully, the release will improve the stability of Snow Leopard as I've been having a few problems with the 10.6.2 release since it was released.
Continue reading »
When Amazon released the original Kindle at the end of 2007, the e-book market was still in its infancy, and there were a lot of mistakes made with the original design. It's oddly angular shell made it unpleasant to look at, and the ridiculously awkward placement of the next/previous page buttons along the entire side of the frame were irritating at the best of times. I didn't see the need to abandon my physical connection of books and start over with a device which I may or may not enjoy reading with.
Then came the Amazon Kindle 2 just over a year ago… It's a huge improvement over the original model and addresses the host of issues that arose with the Kindle 1. When the Kindle 2 International version came along in the last quarter of 2009, it made an extremely tempting offer, so I finally gave in and decided to see if I could get along with the e-book market!
Continue reading »
We've given Dropbox quite a bit of attention over the past few months at Zath, taking a look at the online service and desktop application as well as their Dropbox iPhone App at the end of 2009. A few days, a blog post over at the Dropbox site gave Android users their first look at the official application for Google's mobile OS, offering a few screenshots of the general interface.
The general look and feel of the application seems to follow closely from their iPhone app, available on the App Store. You'll be able to access and view all the files on your Dropbox, download items to read offline and also upload files from your phone to the cloud.
Continue reading »
Recently, the people at Dell have been doing a few swanky things that have grabbed my attention. From their 3D gaming technology to their new teeny-tiny Alienware M11x laptop that has a motherboard so powerful it'll make playing with Robocop seem like child's play, to their current new release; the Dell Studio 17 Laptop with HD Multi-Touch screen. Yes, that's right – you can now finger your laptop in public and it's acceptable.
At first glance, you can't help but notice the size of the machine with its whopping 17.3-inch screen. In fact, the computer is so big the keyboard has its own number pad. I'm not entirely convinced that this is a necessary feature for any laptop, given the nature of a laptop is for it to be portable and convenient to transport. Another thing that lets this beast down is simply that the weight of the Studio 17 starts at an incredible 3.2kg – of course, depending on how much you decide to kit it out, this number can only go up. Just for the record, the one I have definitely weighs more than that.
Continue reading »
It comes as good news to me, since my iPod earphones decided to pack in just a few weeks after buying the iPod Nano, that Sony have now announced a range of new earphones that are 'made for' your iPhone or iPod. Your old ones don't have to be broken for you to invest in these though, as they are packed with features that may draw you away from the comfort of your standard Apple headphones.
The new models joining the MDR-EX38iP which are currently on the market, are the MDR-EX300iP and the MDR-E10iP which have built upon the original product and improved sound quality over their predecessors as well as the Apple standard option. If that's not enough for you then you will be pleased to hear that they also feature an in-line remote control tailored for all the usual uses of your iPod, much like the latest iPod Touch headphones. This remote make it easier to change tracks, volume etc if you're out jogging or commuting so you don't have to constantly get your device out of your pocket and manually change songs.
Continue reading »
Since Google introduced Android to the world with the release of the T-Mobile G1, the uptake of the mobile OS has been impressive, and continues to rise with the release of new devices on the market taking advantage of Googles open source offerings.
A quick look at the Android Market, however, will tell you that Google's still playing catch up with Apple's App Store, which has over 100,000 applications in its catalogue. There are many great Android apps out there that can give you some really cool functionality such as Android internet connection tethering. However, Android users are particularly deprived of game titles to choose from, despite some additions that would never be seen on the App Store, such as GBA and NES emulators.
Continue reading »
It's the end of another busy week in technology here at Zath, here's some highlights of the week from what we've covered and what some of our favourite other tech and gadget websites…
Sony BRAVIA Monolithic Design Concept – Interview With Takuya Kawagoi – we're big fans of home entertainment systems here at Zath, so when we had the chance to interview the director of Sony Design Europe about their latest Monolithic Design Concept, it was a great opportunity to learn more about the design aspects of Sony's latest BRAVIA HDTVs, Blu-Ray players and surround sound systems. Take a look at this exclusive interview, it's packed with interesting stuff on how one of the biggest names in home entertainment systems approach the design process!
Contest: Win a Nokia X6 Smartphone with 1 Year "Comes with Music" Subscription – Over at Gadget Venue, the generous guys there are running a competition to win one of Nokia's latest smartphones along with a year's subscription to Nokia's mobile music service, there's four different ways to enter the competition and you've got until the end of 2nd April 2010 to get your entries in.
Continue reading »
Sky Player, the rapidly expanding online TV service from Sky, will soon be available through internet ready TV's and IPTV set-top boxes. The content, available on a bonus basis on top of their current TV subscriptions.
The technology in online media streaming as well as TV's and HD set top boxes with internet access is growing fast. Media content online has boomed over recent years so I think it is about time that the two are brought together. After all, it seems that 'On Demand' TV is the future and it's something that I certainly would buy in to.
Griff Parry, Sky's director of on-demand, comments: "The coming together of ground-breaking video services like Sky Player with innovative platforms like Cello and 3View demonstrates the vibrancy of the evolving internet video-on-demand sector. We will continue to look at opportunities to distribute Sky Player across new platforms, to give consumers even more choice and control over how they access high-quality pay TV content."
Continue reading »
So you've got an Android mobile phone such as a Nexus One or similar, (or are thinking of getting one) and you want to tether it to your computer? – But what is tethering? Simply put, you want to share your Android mobile phone's internet connection with your laptop or other computer, for instance when you're out and about at a cafe.
There are two main ways of doing this, one of which is more risky than the other, although they're both free, and both will get you surfing the net using your Android device's internet access in no time!
1. PDANet ($30 / Free Version Available)
PDANet is available on the Android Market for free, and allows full web access from your phone to most sites. If you want to access https sites, you'll need to buy the full version of the app, but the free version will suffice for most. If you own any Android phone, you'll be able to download PDANet and tether it to any PC or Mac in no time, with little hassle.
Continue reading »
Kick-Ass (15)
Cast: Nicholas Cage, Chloe Moretz, Mark Strong, Aaron Johnson, Christopher Mintz-Plasse
Director: Matthew Vaughn
Running time: 117 minutes
What do you get if you combine a homemade superhero costume, a complete nerd and some poor fighting skills? You get your ass handed to you, that's what. All that time spent as a kid wondering what superpower you'd want to have or style of Lycra you'd be adorning when you had said superpower resulted in nothing, didn't it? Countless hours were wasted drawing pictures with a cape – and without a cape – only for them to then be tossed to the side when you finally came to the realisation that this dream would never be made a reality. Well, what if it did?
Continue reading »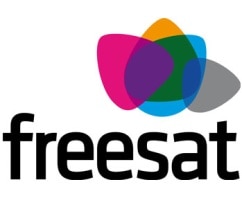 Much has been made lately of the improvements to the digital TV offerings from the likes of Sky and Virgin, but another service has seen rapid growth over recent months too. Freesat now has over 1 million customers in the UK.
OK so 1 million customers when compared to the likes of Sky may not be that great, especially when there's over 1.6m Sky HD customers alone (according to Sky in October 2009), but the service has only actually been in existence 18 months and in the last 6 months of that, the company has seen its most impressive growth figures to date. Over Christmas and New Year of 2009 they introduced 250,000 new customers to the service and as a result have a record 30 percent sales growth since November of last year.
So what do the figures mean for the company? Well, they can now boast a 30 percent share in the set top box market based on value alone which takes some doing in a mere 18 months. Also, they can take some pride in the fact that 40 percent of their customers are made up of previous Sky customers, so does this mean that many people are seeking other avenues away from Sky?
Continue reading »
With the recent release of the LG InTouch Max Android handset, we can now also report that Virgin Media has secured a deal on a range of Android Handsets. The devices aim to bring Android to the masses as it has proved extremely popular on more luxurious handsets such as the Google Nexus One.
The range of devices that Virgin Media have secured include the LG InTouch Max, Samsung Galaxy Portal, Sony Ericsson's flagship Android device the Xperia X10 and the Nexus One's sister phone the HTC Desire. So clearly in this range there is something for everyone with the more exclusive offerings from HTC and Sony Ericsson and the lower end devices from LG and Samsung. As I said, this deal is about spreading the platform which has taken the UK by storm.
The 4 smartphones are obviously based around mobile web access and each brings its own individual strengths to the party…
Continue reading »
Rooting your phone carries great advantages, such as the ability to install root-access-only applications and do other cool things with your Android device! It's effectively the Android equivelant of jailbreaking an iPhone.
If you want to root your Google Nexus One mobile phone, you should know it does however carry a few risks if you don't know what you're doing! Before doing this, please be aware that this WILL void your warranty, and if you go wrong you may brick your phone.
I'm no expert on the topic, and have completed the process a few times on various phones, so if you stick to the instructions you'll be fine, but before you start, make sure you've fully read through the instructions a few times, so you have a decent idea of what you're doing.
Continue reading »
DaisyDisk is a utility for Mac OS X that analyses your hard disk usage on any drive connected to your computer and presents it in an easy to view way. Not only does DaisyDisk show you what's using up space on your hard drive, but it also makes it easy to remove files that you don't need by revealing them in the Finder.
When you open DaisyDisk, you can choose between any of your connected drives on your machine to scan. I scanned both my 120GB internal hard drive of my MacBook Pro laptop and the attached 2TB external hard drive. The scan of the 2TB drive took a few seconds, and the scan of my system drive was done in a little over a minute. After the scan of your drive has been completed, it becomes apparently obvious what sets DaisyDisk apart from any other hard disk usage analysers available on the market: the interface is stunning…
Continue reading »
A recent survey which was carried out by shopping website vouchercodes.co.uk revealed that Mario is Britain's best loved video games character of all time according to UK gamers.
3,000 people took part in the survey and Mario just pipped Sonic to the top spot with 22% of the votes to Sonic's 21%. The results were released just before the BAFTA Video Games Awards 2010 last Friday and I wasn't surprised by the results as Mario and Sonic were the poster boys for Nintendo and Sega respectively and still are to this day.
I still remember the days of playing Mario Bros. on the NES and going round to mates houses to play on Sonic and they were great, classic games, so it really comes as no surprise that these two cult characters grabbed to top two spots.
Continue reading »