Zath! Archive for
July, 2009
Heracles Chariot Racing is a new racing game from Neko Entertainment, which has now become available on WiiWare. It was released not so long ago in the States, and following on from the success it made over the pond, it's now available for European gamers as well.
From the videos that I've seen, it looks like a mix between Mario Kart and Crash Team Racing. It looks really nice – I would say that because I do love cartoon style games, but this does look like it could be a bit of fun.
Continue reading »
Bruno (18)
Cast: Sacha Baron Cohen, Gustaf Hammarsten, Clifford Bañagale, Chibundu Orukwowu
Director: Larry Charles
Running time: 80 minutes
I've said this before and I will keep re-iterating it: I'm not sure whether Sacha Baron Cohen is a genius or a misguided moron who makes me laugh a lot. He exploded onto our scenes ten years ago when he did a small slot for the 11 o'clock show. Anyone remember that? I recall tuning in for him and the spectacularly dry-wittingly charming Daisy Donovan. Cohen has managed to do so much in that time, not to mention surpass all levels of absurdity possible, that looking at him and not smiling is actually quite a difficult task for me.
Continue reading »
Steelseries giving away competition prizes on Facebook? That might sound familiar to you and you'd be right in thinking that as they have run similar competitions from their Facebook fan page in the past. The most memorable for me was the Steelseries WoW Facebook Competition and likewise it looks like they're giving away lots more prizes this time too.
Continue reading »
You may have read The Average Windows Nerd's recent review of the Dell Inspiron Mini 9 netbook, however I thought I'd write-up a quick review of my opinion of this while I could and to outline what I'm planning on doing with it!
Of the netbooks that I've had the chance to look at and use in the past, I would say the first thing that strikes you is the build quality of Dell's offering – it's certainly a sturdy piece of hardware which has been designed quite well…at least externally, when it features a rounded corners and a cool looking shiny finish – although as with anything like this, it's an absolute fingerprint magnet.
Continue reading »
Microsoft have currently busy at work on Office 2010 adding a host of new features such as online web versions of the Office 2010 applications, but as part of their pre-launch strategy they've clearly come up with another innovative promotional tool for their upcoming product – yes indeed, who would have thought it, this company might actually be getting the hang of marketing what with this and their recent Microsoft TV adverts.
Continue reading »
You may remember reading about our recent LG Crystal (GD900) preview here on Zath and how we rather liked the look of the futuristic-looking see-through keypad/touchpad, well now Helen over at the LG Blog has filmed a short video showing off this rather novel mobile phone handset.
It certainly seems to look like it responds pretty well in general operation and I do rather like the way you get the subtle glow of the keypad as its touched and then it fades to back to being see-through soon afterwards.
Continue reading »
You may remember this game from a few years ago when the PSP was first released back in 2005. Well it's now available for your enjoyment via the Playstation Network for the bargain price of £4.79, and with only a file size of 258MB.
You can only play this on your Sony PSP, so don't try to buy it expecting to play it on your PS3 – I found it much better to download via my PS3, install it and then just copy it straight over to my PSP.
Mercury never interested me when the first game came out, but I wanted something different to play and thought it could be fun. I was right, this is my kind of puzzle game, and I can spend a good hour or two going through the puzzles at a time.
Continue reading »
Public Enemies (15)
Cast: Johnny Depp, Channing Tatum, Stephen Graham, Marion Cotillard, Christian Bale, Billy Crudup
Director: Michael Mann
Running time: 140 minutes
There's something incredibly sinisterly sexy about a man who promises to protect you until the day you die, all the while robbing banks at gunpoint to ensure your future will be secure. Such was the life of one John Dillinger (Johny Depp); thus is the film about his life, Public Enemies. He took whatever he wanted and nobody could stop him.
Continue reading »
Are you someone who uses lots of hi-tech gadgets such as an iPod, iPhone, PSP or Sat Nav? Well the Freeloader Solar Charger maybe the perfect gadget for you. With the Freeloader Solar Charger you have immediate access to energy to charge your gadgets.
So how does this work you ask? Well all you need to do is let the Freeloader Solar Charger panels charge up from solar energy of the sun. Once you have full charge in the Freeloader Solar Charger then you can carry this with you to business meetings, while travelling or wherever you wish to go.
Continue reading »
The Spotify iPhone app has now been submitted to Apple for approval to the App Store, I'm sure I won't be the only one out there who's hoping that it gets approved and quickly so that music fans can start listening to their Spotify playlists on the move and away from their desktop computer, laptop or netbook.
Spotify has had quite a successful rise as a streaming music service so far, especially for those of us here in the UK where we were one of the first countries where a Spotify invite was not needed and we also covered the news that the Spotify streaming music service was officially legal.
Continue reading »
Ahead of the forthcoming new Zath Premiership season, I thought it was about time to focus on the results of the 2008/09 season fantasy football competition that we had going on the site.
In the previous 2007/08 season, Andrew Potter's "Jinxed XI" had lifted the Zath Premiership trophy, however this season they managed to only finish 11th – it's obviously been a tougher season what with the expanded number of entries this year. Zath Rovers themselves found it somewhat tough going and ended up in 7th place with 1738pts.
Continue reading »
I put the Bill-gasam of pictures up there because it makes me smile. Nothing to do with the story, but man, look at that nerd go.. Top left is "yeah, we're really gonna screw 'em".
Anyway, if, like me, you've downloaded the Windows 7 RC and have been happily using it for several months as your primary operating system, there is something I'd like to draw attention to.
I'm sorry if this sounds like on of 14 life lessons from He-Man, but I had a conversation with a colleague today at work which made me realise that it might be a good idea to point out the obvious, so here it is: No one should be relying on Windows 7 right now.
Continue reading »
I've never played the Monster Hunter games before, as they've never really appealed to me when I've read about what you have to do in the games. But after playing Monster Hunter Freedom Unite, I was pleasantly surprised by how much I've got hooked on it.
When I was explaining the game to a fellow computer nerd, they said it sounded like a grown ups version of Pokemon. I've never played Pokemon so I'll take her word for it.
The aim of the game is to train yourself up to become a Monster Hunter and to go out on quests killing or capturing monsters to earn yourself money and a reputation for the best Monster Hunter around.
Continue reading »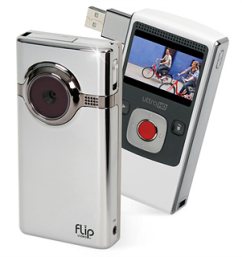 Pocket-sized video recorders are becoming increasingly popular, most of the time it means taking short and very basic clips using your mobile phone, but surely there must be a better solution, a pocket-sized high definition solution? Well there are a few options out there, but one of the best is the Flip Ultra HD!
The Flip Ultra HD is a pocket-sized video camera that shoots high definition (720p) videos at the touch of a button – quite literally! Want to capture a moment as it's happening? Just whip it out of your pocket and press the big red button to start recording and point at the action!
Continue reading »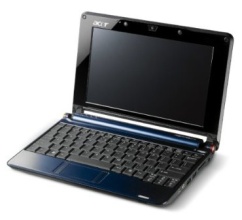 This is the third part of my netbook related tale telling the story of my travels through France with a netbook. We're continuing on the road to France with my netbook on my lap and a glint in my eye. If you missed reading "Travelling With My Netbook – Part 1" and "Part 2", be sure to read those first!
We left off at my friend's house where I was staying the night to catch the early ferry, and it was here that I was reminded of the interesting task of naming your wireless network – by having a quick look at the networks around this London suburb I was able to deduce the names of many of the neighbours simply by their unimaginative wireless names.
Continue reading »
The 'Call of Duty: World at War' Map Pack 2 has only just been released and now Treyarch have announced they are throwing another map pack out next month! As good as the maps are, I do think that they're doing this to bleed money out of the fans!!
If this is going to be ready for August, why not release it in Map Pack 2?
Continue reading »
Vodafone recently announced that they are abolishing of roaming charges for its users this summer with their new Vodafone Passport roaming promotion which is valid in over 35 countries in Europe and also for those visiting Australia and New Zealand too.
This offer means that Vodafone customers who travel to these countries on holiday this summer will be able to benefit from reduced bills. I'm sure this will be most welcome as many people often come home from their holiday and find they have racked up unexpectedly large bills whilst out of the country.
Continue reading »
Here at Zath we've already had a look at some online aspects of Microsoft Office's impending release and now Microsoft have released a load more info that gives us a better idea of what will have changed in >Microsoft Office 2010 three years on, and whether it will actually be worth buying.
The Office line is a pretty important one for Microsoft, and with the recent rise of the open source market it is now competing with the likes of Open Office (which I am currently using due to the fact I'm on a netbook) on a bigger scale, as well as its Apple counterparts. So intrigued as what it will bring? Read on!
Continue reading »
Harry Potter and the Half Blood Prince (12A)
Cast: Daniel Radcliffe, Emma Watson, Rupert Grint, Alan Rickman, Michael Gambon, Tom Felton, Bonnie Wright, Helena Bonham Carter
Running Time: 154 minutes
Director: David Yates
Before I start this review, I'd just like to say that there are going to be a few major spoilers in here if you haven't read the book.
The plot of Harry Potter and the Half Blood Prince in a nutshell is that Harry returns to Hogwarts and finds himself working closely with Dumbledore to try and find a weakness of Voldemort's. A new professor, Professor Slughorn, holds the key to a very important memory that Dumbledore asks Harry to retrieve from Slughorn. Malfoy has been given a very important task by the Dark Lord himself and if he fails, Voldemort will kill Malfoy and his family.
Continue reading »
Have you ever considered using an online backup service before? What would you do if your computer died on you? Have you thought about how you'd cope in terms of potentially losing your important files forever?
Well I've recently got to find out that for myself as one night last week my computer's power supply died with a loud bang, plunging us into darkness as it knocked off the whole house's electricity and left me with the definitive smell of dead power supply – definitely not something that I like the smell of in the morning, evening or any other time of day!
Continue reading »