Zath! Archive for
May, 2009
The "Sony PSP Go" has just been announced!…Ok…Right…Well in my opinion, this is just getting ridiculous! How many versions of the Sony PSP are they going to release? Is this the Sony PSP 2 rumour that has previously been mentioned?
The PSP-3000 has not long been released and those at E3 2009 are going to be getting their hands on the PSP Go. What's different I hear you ask? Well, it seems quite a bit…
It does look quite nice and in my opinion, better than the bulkier PSP-3000 and the 2 other previous models. The PSP Go will be smaller than the PSP-3000, slide the screen up and the buttons will be underneath as seen in the image above.
Continue reading »
Having just seen the Toy Story 3 teaser trailer, I've just drooled all over my keyboard!
It's been 10 years since Toy Story 2 and I can only see the 3rd being the best of the bunch.
I think one of the reasons this is being made is because when Disney bought out Pixar, they had the rights to create any sequel of the Pixar films. So instead of Disney creating Pixar's baby, they created it themselves, thank God!! But could the whole sequel thing get a bit old, especially with Cars 2 coming out in 2011/12??
Er….no!
Continue reading »
Earlier in the year we reviewed the CIBOX C107 digital photo frame here on Zath and thought it was a pretty good little device, however since I'm not a big photographer and normally just view photos on my computer, it's been sat in its box since then.
Sooooo, rather than let this digital photo frame go to waste, I thought one of the Zath readers would be able to put this to better use than I have!
So if you fancy getting your hands on this prize, all you have to do to stand a chance of winning this CIBOX C107 digital photo frame (which is worth around £70) is do one of the following options:
Continue reading »
Let's discuss all the good stuff about the Dell Inspiron Mini 9 netbook (and I do mean ALL the good stuff). It has a phenomenal battery life. "Hours and hours" is the best way to describe it. It is totally silent, because it has no moving parts. It has 3G built-in (which actually works) and is about as small as a PC gets. Now that's out of the way, let's start the review shall we?
The Dell Inspiron Mini 9 netbook is quite simply the worst PC I have ever seen or used. There are so many fundamental and important flaws with this machine; I honestly don't know where to start. I suppose the physical layout and build quality would be a good jumping off point, so we'll start there, then work our way through everything. Pull up a chair my friend, because we'll be here a while…
Continue reading »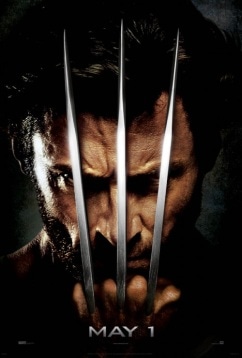 X-Men Origins: Wolverine (12A)
Cast: Hugh Jackman, Liev Schreiber, Danny Huston, Lynn Collins, Will i Am, Kevin Durand, Dominic Monaghan, Taylor Kitsch, Tim Pocock, Tahyna, Tozzi, Ryan Reynolds, Scott Adkins, Daniel Negreanu
Director: Gavin Hood
Running time: 107 minutes
Being a big X-Men fan from a young age, I was thrilled to hear that there would be films coming out of this franchise. And, being a massive Logan fan also helps one to get rather excited about this sort of thing. They mucked around with the story and characters quite a lot with the X-Men films, so I was anticipating something similar with this one. But, after Brett Ratner's X-Men: The Last Stand (the third installment of the trilogy) left us all rather disappointed with superheroes in general, I was uneasy that Wolverine was going to pull us all back in wanting more. Nonetheless, I was still excited.
Continue reading »
E3 is less than a week away, so us 'Zath-ians' thought we'd share the joy that E3 could be bringing to the gaming world this year, seeing as though our invites got lost in the post. They'll regret it, after we show our faces at this year's Eurogamer Expo at the Royal Armouries in Leeds this October!
As always with the big gaming expo's, rumours fly around all over the place with most of them actually turning out to be true, but never official until the day the news is announced. So it comes as no surprise that all the main 3 players (and a possible newcomer) have new ideas or games to show us.
Continue reading »
We recently featured an InvisibleShield review here on Zath and basically outlined that it's a scratch protection system for all your favourite gadgets (not just for us iPhone owners) – to help make sure that they stay shiny and looking new for a long time to come! We even featured an InvisibleShield voucher / coupon code for you to get 50% off you purchase!
But in case you don't already know, what is InvisibleShield? It originated in the military where it was used to coat and protect helicopter rotor blades to prevent them taking small damage that could ultimately weaken them!
Continue reading »
Online gaming is on the verge of becoming bigger than single player games, so it isn't surprising to see another MMORPG game being released.
Free Realms is a new 'Free' online RPG game (or community?) set up by SOE (Sony Online Entertainment). It's target players are more along the lines of the younger gamers. To look at it seems similar to that of the World of Warcraft graphics, in that the colours are very vibrant and cartoon like, which I quite like in games like this.
When you first sign up for Free Realms, you get to choose a character, male/female human or a male/female fairy. Not a great choice but something to start with. When you've chosen your character you get to select your clothing and hair styles. Again, choices are limited and then you move onto choosing your characters name. You can either create your own or choose some pre-set names like Dongo Silverhorn.
Continue reading »
With regards to the Zune, Microsoft is generally seen as being a one trick pony – it can play music and videos, and that's it, not that impressive from one of the world's biggest companies. Not only that, but it has a very limited (if loyal) fan base as it doesn't really stand up to the competition of Apple's offerings in style, ergonomics or general brand appeal.
But Microsoft aim to change all of this with the release of the much rumoured Zune HD which should not only thrust itself into the top of the market, but also evolve Zune into more of a brand, something that hints of more diverse things to come.
Continue reading »
When people claim to have consumer electronics made specifically for women, I tend to shudder and walk hurriedly away. I have yet to come across a piece of technology that has been specifically designed to be used, and only used, by a lady (please refrain from the crude jokes about sex toys – I'm clearly not referring to these). What they tend to mean is that the item is now pink. Or is covered in glitter. Or sequins. For me, this usually makes my face scrunch up into a rather goblin-like state, whilst I mutter unpleasant things endlessly until said piece of technology is no longer within my periphery.
Continue reading »
Capcom have announced that there is to be another Monster Hunter game to be released on the Sony PSP later this year.
This time with Monster Hunter Freedom Unite. It's not exactly a new game, but more of an updated version of Monster Hunter 2, with added monsters and areas to explore. There are around 8 new monsters to track down and your inventory has also been upgraded to allow you to carry more items when hunting, 99 of each item to be precise. New areas include places such as the 'Old Forest'.
Continue reading »
So they were taken to caught and tried, then eventually the Pirate Bay Four were convicted in a case continues to cause controversy and raise some serious questions about the quality of the Swedish system as more and more problems are found.
As was predicted by pretty much everyone (and promised by Peter Sunde [one of the four] ) they launched an appeal against the combined four year and £2.5 million fine, and one of the principle points raised during this questioned the bias of the judge who administrated the sentence.
Continue reading »
I've just watched the new trailer for Call of Duty: Modern Warfare 2 which is due out this November and it just keeps looking better. This one is just amazing and definitely improves on the previous COD 6 trailer.
From the looks of things, Call of Duty games are becoming much more storyline based than it's predecessors. Call of Duty 4: Modern Warfare had quite a decent storyline to it, but Modern Warfare 2 looks likely to pistol whip the first into submission.
Continue reading »
I've always liked these types of games as they're easy to just pick up and play, and don't make you feel annoyed at lack of ammo or constant barrage of enemies. I've played the first Bejeweled on the LG Viewty and found it good fun, and this is exactly the same, albeit with a few more game types.
These different game types are Classic, Action, Puzzle and Endless.
There all very straight forward and pretty much exactly the same game with a few minor tweaks.
Continue reading »
Ever since I first saw a video of how effective Zagg's InvisibleShield was demonstrated to some delegates at CES where it looked as though it was unscratchable and unbreakable, I've wondered just how good it would hold up in actual use on your favourite hi-tech gadget in making it scratch-proof, well now I've had a chance to find out!
InvisibleShield is a urethane plastic coating which once applied to your hi-tech gadgets will make them essentially unscratchable – obviously that's quite a claim, but given that this product was originally used by the military to protect helicopter rotor blades from being damaged, I thought that it was probably going to be good enough for my humble iPod 80GB, HTC Tytn II and PAYG iPhone.
Continue reading »
Google have now officially released another version of their Chrome browser and are calling it Chrome 2, however Google have said that despite it being a whole new version number, there aren't a huge number of new features as such.
Ever since Google Chrome browser was launched last September there's been various changes being made to it and it has been automatically updated on a monthly basis…even if you weren't that aware of it…which was a point that I was making when I reported about the Google Chrome TV advert.
However, this time I have found some information about the update and what it contains…
Continue reading »
It would now appear that the much rumoured (and then usually dismissed) Ghostbusters 3 movie is ready to move forward after all the main original cast have now signed up for another outing that's been scripted by Dan Ackroyd. The script apparently took a few re-writes before Bill Murray was willing to sign-up for a third installment of busting ghosts and given he has a 20% controlling interest, his approval of any potential Ghostbusters 3 is vital.
Continue reading »
I have the pleasure in announcing that the Amazon Kindle DX (as featured here on Zath recently) has been voted as being the Coolest Gadget of the Week by the readers of the Coolest Gadgets website!
'Coolest Gadget of the Week' is as the name suggests is the voting of the best gadget or piece of technology by the Coolest Gadgets readers – these people obviously know their gadgets, so it's rather cool to see Zath's latest submission winning out of the selection of gadgets on show last week! This is the first time we've won, so thanks very much to Coolest Gadgets and to everyone who voted!
Continue reading »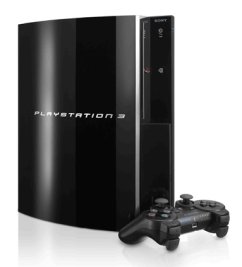 Has the time finally come to buy a (cheap) PS3? Well that's the question I'm now asking myself after having simply written off the Sony Playstation 3 as a bad job ever since it was released – a good, well equipped device, but one that has some definite flaws, namely the online gaming aspect and perhaps the biggest of which being the substantially higher price in comparison to its competitors.
First of all, I will admit that as much as I like the idea of playing games and being a "gamer" like I was when I was a kid, these days I don't seem to get that much chance to play games and as such always have a backlog, some of which in currently include Bioshock, Half Life 2: Episode 2, Portal, GTA 4 and Spore. Getting another console, even if it's a cheap Playstation 3 probably wouldn't help this situation neither.
Continue reading »
Star Trek (12A)
Cast: Chris Pine, Zachary Quinto, Leonard Nimoy, Eric Bana, Bruce Greenwood, Karl Urban, Zoe Saldana, John Cho, Anton Yelchin, Simon Pegg
Director: J. J. Abrams
Running time: 127 minutes
In the 43 years that Star Trek has graced our screens, I have never really cared for it that much (having said that, I have not been alive for that whole time either). Only watching it sporadically, mildly knowing the characters and hardly caring for any of the other films, I am certain in one thing: I am not a Trekker (and it is with this admission I should probably also admit to quite enjoying the geek factor that Star Trek causes amongst its loyal fan-base). Nevertheless, after watching the trailer in the cinema earlier this year there was a large part of me that just had to see it. Even the IMAX at 2:30am was unable to dampen my spirits.
Continue reading »