Zath! Archive for
September, 2008
Oh yes there is a Viking Quest Game which has recently been released! Your chance to be "an ice age badass" if ever there was one!
I'm a big fan of the brilliant Entourage TV show, if you are too then you'll no doubt need no introduction to the little-known that got cancelled called Viking Quest which starred Johnny 'Drama' Chase himself – however, if you don't know Entourage, then I doubt you'll have heard of Viking Quest – lets just say that it didn't do that well when it was first made (up).
Continue reading »
A few days ago I was invited along to another LG Bloggers' Event that was held around Covent Garden in London. This time round, the event was for their latest mobile phone called the LG Renoir (KC910).
This is the mobile phone which I wrote about here on Zath a few weeks ago when it was still only known as the LG Renoir KC910 (preview). I'm pleased to see that like I hoped for in my preview post, LG have decided to give its latest creation an actual name to be known as instead of just the LG KC910 – I feel the LG KF600 potentially suffered somewhat marketing-wise from only being known by its model number. I mean the LG Secret sounds much better than just simply the LG KF750.
Continue reading »
As an iPod Classic owner, I've got pretty used to downloading new versions of iTunes over the past few months which don't seem to offer any new features, but iTunes 8 promised something new, so I was looking forward to giving it a go.
There's one new feature which you'll notice straight away which is called "Genius". Genius is actually two very different things in iTunes 8 with completely different purposes. The first is basically the "mini-store" from previous versions, but on steroids.
Continue reading »
That's right, Zath is holding a Pure competition! Last week Ender wrote about what he thought to the Pure PS3 demo of the upcoming extreme racing game that Disney Interactive Studio are releasing on the 25th September 2008 for the PS3, Xbox 360 and PC.
Pure is an intense extreme sports, off-road quad bike racing game that involves lots of jumps and tricks. It has been developed by Black Rock Studio in collaboration with the esteemed quad racer and film director Wes Miller.
Continue reading »
I can't believe that I'm typing this, but…….it's confirmed that Johnny Depp is set to reprise his role as Captain Jack Sparrow in Pirates 4!!
I love Pirates, but think that the 3rd could have been loads better, and parts of the 2nd that weren't that cracking.
Continue reading »
Wario Land: Shake Dimension for the Nintendo Wii is the latest game in which you get to play as Mario's arch-nemesis; Wario (bad Mario?) – he started out as a villain in 'Super Mario Land 2: 6 Golden Coins' and has now featured in several games as the central character as well as some with Mario, such as Mario and Sonic at the Olympic Games.
In the latest game, you once more take on the challenge of gathering gold and treasure along the way, this time round the game is based on the Nintendo Wii and as such you can be sure it will involve a bit more physical movement on your part.
Continue reading »
Would you say that you want one of those, to an 'I Want One of Those' voucher code?
I'm sure you already know and have seen the site, but in case you haven't, I Want One of Those (IWOOT) is a UK gadget store website – which means they have literally thousands of hi-tech gadgets and novelty products that they freely admit in their tagline are "stuff you don't need…but you really, really want".
Continue reading »
Welcome to the latest instalment of Blog Banter, the monthly blogging extravaganza created by bs angel and coordinated by Game Couch. Blog Banter involves our cozy community of enthusiastic gaming bloggers, a common topic, and a week to post articles pertaining to said topic. The results are quite entertaining and can range from deep insight to ROFLMAO. Any questions about Blog Banter should be directed here. Check out other Blog Banter articles at the bottom of this post!
Sid Meier's Colonization is being re-made! Is this a good thing or a bad thing? Game re-makes have been around for many years now, games developers and publishers every so often have a 'brainwave' and end up improving on classic older titles – perhaps others feel they can at least sell a few games off the back of original's reputation regardless of what they produce?
When it comes to Sid Meier though I think he's definitely in the former category – not only can he produce a great game once, but he can re-produce it over a decade later!
Continue reading »
The Office season 5 trailer and promos are now out in America and being shown on TV over there, with the actual 5th season starting on the 25th September 2008 – no news on when it will be shown over here in the UK as yet.
After the shortened season 4 of the Office due to the writers' strike, it will be good to see a full length season 5 and also one that doesn't have such a long break part way through. I don't know about you, but I'd lost track of what had actually happened in the first part of season 4 in the Office and had to go back and re-watch them before seeing the second batch of episodes.
Continue reading »
The iPhone 3G has now gone on sale on Pay As You Go (PAYG) in the UK on the O2 network, this is great news for those people who don't like being tied to a long contract (18 months in the case of the iPhone 3G) and also for people like me who already have a contract, it opens up the market for more potential customers for the iPhone 3G and O2.
When the original iPhone was released last year, I have to admit that I wasn't overly impressed by it due to some of its limitations – no 3G, no GPS, a poor camera, reports of poor signal reception due to the metal back on it. Sure it had a great innovative touchscreen interface, but like many things from Apple in my experience, you're often better off not getting the first generation of a product as an updated model seems to come along quite quickly.
Continue reading »
T-shirts are a great way to get some custom designed clothing for yourself to show off your individuality, that's one reason why I feel much more at comfortable wearing jeans and a T-shirt than a suit or shirt and tie.
Continue reading »
Today is National Talk Like a Pirate Day!
With that mind Cravendale Milk have a site called Pirate Radio in honour of this great day – this is because their advertising has featured a jolly pirate for several years – just in case you couldn't work out the connection there!
With this site you can play several pirate phrases out loud and even send your friends some custom pirate audio messages with the Pirate Phrase Generator – have a go at creating some of your own – there's some rather amusing possibilities!
Continue reading »
Imagine a mix between Motorstorm and SSX……..and you've got Pure!
I saw the PS3 demo for this game on the Playstation Network and thought it could be good for a laugh for a couple of minutes, but this game has left me wanting more.
Pure is the new ATV racing game from Disney Interactive. In the demo, you have objectives to complete before you can race. The objectives are there just to get you used to the game controls and include, doing a lap around the track, pulling tricks, boosting and completing a lap within 27 seconds.
Continue reading »
Microsoft have recently released some new adverts in the form of some funny TV commercials featuring Bill Gates and Jerry Seinfeld. Now anyone would think they are really trying to capture the spirit of the Seinfeld show, they seem as though they are "ads about nothing", even stranger given that Microsoft have historically done very little in terms of advertising, so actually spending money for very little is rather odd.
Microsoft are paying approximately $300 million for this funny TV commercial ad campaign (supposedly around $20million of that is going to Jerry Seinfeld himself), so they presumably hope that they will do something to hit back at the Apple ads over recent years that compare PC and Macs and the 'trouncing' they have received because of them.
Continue reading »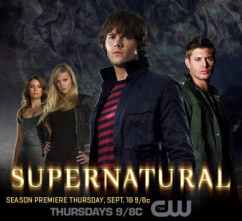 Supernatural is back for its 4th season. I really like this show and think there have been some really good moments so far and hope that the show doesn't go off in another direction and become a has been show.
In case you've been living in a cave and haven't seen Supernatural yet, the story follows brothers Dean (Jensen Ackles, who you might recognise from early Smallville episodes) and Sam (Jared Padalecki) Winchester as they track down and kill evil spirits, ghosts, werewolves, Demons and all kinds things from Hell.
Continue reading »
We all need cheap fuel prices these days given they have been increasing at an alarming rate over the past few months and it's becoming increasingly important to try and minimise your fuel costs wherever possible. The best first step you can take is by ensuring that you get cheap fuel prices from the cheapest local place in your area.
Cheap UK Petrol Price Map
I've found a great service which is called 'What Gas' who provides a service where people can visually see where their cheap fuel prices are in their local area (within the UK) by way of displaying petrol stations on a map.
Continue reading »
The Smallville season 8 trailer has been released ahead of the show starting again in America on 18th September 2008 for what will probably be its final season.
I was quite surprised by Smallville season 7 on a number of accounts, first of all I was impressed by the fact that the producers actually managed to get 20 episodes made in the year that the writers' strike meant that most shows had a great many less episodes in them, most of them only managing around half as many episodes, such as was the case with Heroes and Prison Break.
Continue reading »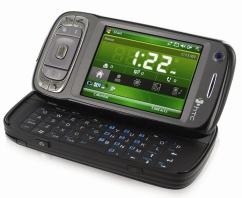 Orange recently released their Windows Mobile 6.1 update for the Orange Tytn II which is available for you to download and install on your mobile phone.
Installing Windows Mobile 6.1 onto my Orange Tytn II was the first time that I'd actually attempted to update the operating system software installed on a mobile phone and as such I was a cautious about it – the last thing I wanted to do was screw up my mobile phone which was working perfectly well.
Windows Mobile 6.1 features the following upgrades and new features for your Windows-based smartphone:
Continue reading »
I've just downloaded a demo of Play TV for the Playstation 3. The Play TV demo is a digital tuner for use with the PS3 and allows you to watch and record digital programmes onto your HDD, the same as Freeview recorders or Sky+.
The menu is very basic and easy to navigate around and the guide with all the TV listings was very easy to use as it's no different from the ones I've used previously on Freeview and Sky.
The programmes that are the demo are obviously just demo channels that have already been pre-installed for users to get used to how Play TV works. You can record a programme with one push of the select button, which I found very useful also.
Continue reading »
The Football Manager Live pre-order has now gone live…so to speak. You can now pre-order and reserve your space on one of the Football Manager Live servers to ensure that you will be able to play once the game is released out of beta.
Sports Interactive have announced some more information as to how the game will be played. The surprising point for me is that you won't have to actually pay for the game itself upfront in a box like you would with other online games.
Yes you pay a monthly subscription like other massively multiplayer online games such as World of Warcraft, but in this case you don't need to pay for the initial game, just download the client off the website once you receive your code and you can play.
Continue reading »