Zath! Archive for
July, 2008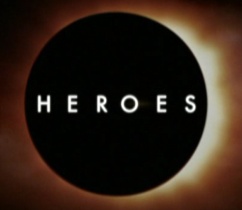 The Heroes season 3 trailer is here! Heroes returns on 22nd September in the US and is looking like it will be awesome! It also starts in the UK on 1st October on BBC2 and BBC HD at 9pm – great to see that we'll only be about a week behind the US with this season!
From the looks of things, season 3 onwards looks as though everything is going to be a lot darker than the previous 2 seasons which is why they've called Volume 3; "Heroes: Villains".
Continue reading »
In recent months, I've discovered Coolest Gadgets as a great source of information for the latest hi-tech gadgets, it was created and is run by Al Carlton who now has several sites including Self Made Minds.
Coolest Gadgets is one of the biggest gadget sites in the UK and is frequently updated with the latest gadget news and information with several new items being published daily.
One of their latest new regular features on the site is a weekly competition to find the Coolest Gadget of the Week as voted by the readers of the Coolest Gadget website.
I submitted the USB VHS Converter post from last week here on Zath! and it got featured as one of the nominations for this week's Coolest Gadget of the Week!
Continue reading »
It's finally here! The new teaser trailer for Harry Potter and the Half Blood Prince. This is set to be the darkest film so far and I can't wait for its release in November.
The trailer shows Dumbledore telling Harry that he wants to show him a very important memory, which leads to the orphanage where Tom Riddle was raised.
You then see Voldemort as a child and his first meeting with Dumbledore. It's quite chilling seeing young Riddle as you know that he's going to turn into the most evil wizard of all time.
Freakily enough, the young lad chose to play young Riddle, is in fact Ralph Fiennes nephew!!
Continue reading »
I recently wrote about LG's latest marketing campaign, the LG Style Icon. This campaign is primarily being run in line with the release of their new LG Secret mobile phone handset.
Their roadshow is currently visiting various venues around the UK and I had the opportunity to pay a visit to them while they were at the Meadowhall Shopping Centre in Sheffield.
As a quick re-cap, the LG Style Icon is essentially a competition you can enter to be the next "face of LG", if you win the regional round then you'll get to feature on a billboard advertisement in your local area. From there you will then progress to the finals in London where LG will put you up in a plush hotel while you take part in a professional photoshoot – just as a real model would – you get to live the high-life for a weekend courtesy of LG!
Continue reading »
What can be said for the Math of Zath! in June? Well it was thankfully a fairly consistent month of traffic compared to previous months which had been up and down like a yoyo! I suppose this also means that the top popular are a more accurate measure of what was doing well on Zath! all month long.
Anyway, if you've missed out on seeing these posts at the time, now's the time to see what everyone else has been taking a look at, followed by some other of my personal favourites from May.
Continue reading »
Zath: These days we're pretty lucky when it comes to storage options such as the external hard drives either using USB or network attached storage (NAS) connection options, however sometimes it's not quite as simple as plugging in a cable and being ready to store your valuable data! The following review has been written by The Average Windows Nerd and details his experience with his new NAS drive, a Western Digital MyBook.
The Product:
Western Digital MyBook World Edition 1TB
Test Machine:
P4 3.4Ghz
2.5 GB RAM
Windows Vista Ultimate
Continue reading »
The Dark Knight (12A)
Cast: Christian Bale, Heath Ledger, Gary Oldman, Aaron Eckhart, Michael Caine, Morgan Freeman, Maggie Gyllenhaal, Eric Roberts
Director: Christopher Nolan
Running Time: 152 minutes
"And here we….GO!"
Now…which version of The Dark Knight do you go see? The normal cinema version or do you go for the full experience at the IMAX? You're a fool if you don't go see the greatest superhero film of all time at the IMAX!!
I've never been to the IMAX before to see a live action film and I was blown away by what I saw. The first scene of the film was a huge explosion of a city landscape on a 72ft screen. I had to grip my chair as I felt like I was falling through the sky. The whole of the IMAX gasped in excitement and it was the single most exhilarating cinema moment I have ever experienced…….and then the bank heist started!!
Continue reading »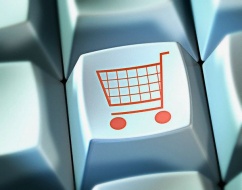 I find one of the greatest things about using the Internet is the ability to do some discount shopping online to find yourself a well-researched cheap bargain!
I really embraced online shopping to such as degree that when I do go out into the high street, I find that I no longer make want to make any impulse buys that I would then often regret making afterwards. I don't know if it's because I'm getting older or that I get much more satisfaction from actually researching which actual products are best in a given category and finding that product at the cheapest possible price on the Internet.
I think it's most likely the more patient, frugal-side of me winning out over the side of me that wants immediate shopping gratification! I sometimes wonder how many other people feel the same way as myself about discount shopping online these days, if it's an increasing number then surely the physical high street stores will have to develop accordingly where they offer no real benefits over that of a website.
Continue reading »
How cheap are memory cards going to get?
Around 18 months ago I bought a 2GB Micro SD card for my Orange E650 mobile phone which cost me just over £20 at the time, I've now come to buy a memory card for my new HTC Tytn II mobile phone and found that I could get an 8GB Micro SD card for just £10.99.
This kind of storage on a mobile phone is huge! Think of all the photos and videos you could take/record, you could pretty much capture and document your life! Or you could take a lot of entertainment with you wherever you might go, think of all the MP3s or movies/tv shows in Divx format you could fit on a device with 8GB – that's as much as many MP3 players including some iPods!
Continue reading »
Belief and Betrayal is a 'Point and Click Adventure game' – something you see a lot less of these days in the age of photo-realistic graphics and free-roaming open-ended game worlds. The 'Point and Click Adventure' was a type of game which saw real success back in the 90s – those were the days of great games like Monkey Island, Grim Fandango, Broken Sword – unfortunately here's where the likeness ends!
Belief and Betrayal states on the box "Unveil dark secrets that could destroy humanity" and "Become enthralled in a secretive and mysterious world of power and intrigue; truth and conspiracy" – which I initially thought, "this sounds an awful lot like the Da Vinci Code, but it might be good all the same", I think it's fair to say the developers have taken some inspiration from it!
I installed the game – it took a while, so I went away and make a hot beverage, came back to find it was still installing – it eventually finished, I took this to be a good sign – there must be lots of high quality graphics and audio to make for a really polished game experience. Unfortunately once I loaded the game up I found that this certainly wasn't the case!
Continue reading »
I'm going to let you in on a Secret, an LG Secret to be precise! – "Style that lasts"
The LG Secret designed to look great, including mobile phone features you've come to expect these days, but also some innovative new ones that makes this handset really stand out, much like the LG Viewty did around six months ago, this is the LG Secret (KF750), the latest in LG's Black Label Series of mobile phones.
Continue reading »
Wall-E (U)
Director: Andrew Stanton
Cast: Ben Burtt, Sigourney Weaver, Jeff Garlin, Kathy Najimy
Running Time: 103 minutes
How do Pixar do it? They just keep raising that bar higher and higher. It's hard to say this is the best Pixar film to date as that's like asking which one is your favourite child?
I thought that Wall-E was going to be an amazing film, but never this good.
It's been 700 years since humans left the inhabitable earth on a giant spaceship called the Axiom, where every human now lives and does nothing…..literally.
For the first 40 minutes or so of the film, there are no dialogue parts, apart from the odd robot sounds, but this really adds to the cuteness and love-ability of Wall-E. He has a pet cockroach that goes everywhere with him during his day of tidying the mess left on earth by humans, and stacks it into skyscraper sized piles.
Continue reading »
Do you need convert VHS onto your computer or DVD? Well you can now get a USB VHS Converter, so that makes me ask the question – "Do you even remember VHS?" – Personally I remember sneakily taping a certain leg crossing/uncrossing scene and trying late at night to repeatedly rewind and play it without my parents hearing.
If your answer to the question was NO, then this is grown up talk, go do your homework! If your answer was YES, then you'll know that my parents (and probably the next door neighbour) heard the horrendous stop, start and rewind whir that all video machines made. The switched on couple that my parents are, knew exactly what I was doing – I feel a little sick! Well that's enough of me sharing, down to business!
Continue reading »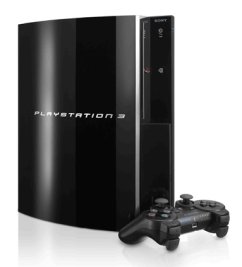 Sony are set to release a new model of the Playstation 3. Instead of the cheap Playstation 3 40GB model now available, there will now be an 80GB model which will sell at the same price of £299.99.
Apparently the memory card slots and PS2 emulation will not be making a return on this new model, which is a shame. But I would have thought that this model will feature the new Dualshock Sixaxis controller that was released only a few weeks ago.
Continue reading »
Do you need to use a free download speed test? Well if you're not sure quite what broadband speed you are getting for your money – I mean you may be paying for "up to 8mb speeds" as the ISPs like to sell you in the adverts, but unless you're sat right next to the exchange, you're probably getting less than that, in some cases, a lot less which means a much slower speed, so let's test it out now!
This free download speed test will tell you in a matter of seconds what your download and upload speeds currently are, so you know exactly what you're paying for!
Continue reading »
LG are currently in the process of running roadshow events around the country where they are holding open castings for the chance to be the next LG Style Icon and star in a future campaign for LG!
If you win one of the regional events, you will then be one of ten finalists who will be taken to London and experience what it is like to be a campaign model!
So if you've ever wanted to become a model and live the high-life, now is you chance and they are even travelling around the country to be near you in this process!
Continue reading »
Normally launch titles are the biggest waste of space and end up being a waste of money. The storylines are weak, the graphics are average and they're just downright crap.
This is completely the opposite for Resistance: Fall of Man!
Resistance is due to be re-released as one of the forthcoming Platinum titles on the PS3 for the normal Platinum bargain price of £20 in stores or you can buy it for just £14.98 online!
"When the Russians closed their borders, we feared they were developing a weapon of unparalleled power. The truth was far worse…

Without warning, the Chimera attacked from the east, and in just two months, Europe fell.

And as the Chimera hunted down the remaining survivors, the last resistance fighters rose up from the ruins of Great Britain…

Never underestimate humanity's will to survive."
Continue reading »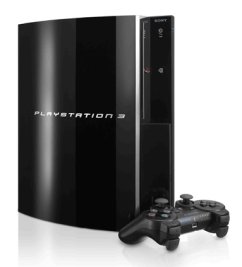 Sony have announced that the ever popular platinum games series are on there way to PS3. This means that it's now your chance to own some quality Playstation 3 games at cheap bargain prices!
The titles that are being lined up to be Platinum games are:
Continue reading »
I've just seen that there's currently a summer sale going on over at Gadgetshop, who was one of pioneers of gadgets shop around 10 years ago – I remember buying lots of "Hi-Tech Gadgets" back around 2000 – I particularly remember getting a Plasma Ball for my desk and missing out on one of the original large size ITV Digital monkehs!
Continue reading »
I generally like games that are not classed as "normal", hence I have a Nintendo DS and a Nintendo Wii. So when I saw Trauma Center: Under the Knife at a knock down price I had to pick myself up a copy.
The angle the game comes from is that you are a young doctor fresh out of med school starting work in his first hospital. You then proceed to go to work on progressively more difficult surgical operations. These start easy, clean wound A, drain lump B, remove huge piece of glass imbedded in man's pumping heart and sew the gaping bloody wound it leaves before he dies from blood loss C.
You know, fairly routine every day stuff. The learning curve is slow to start with and there's an almost step-by-step walkthrough on how not to kill a man with a piece of surgical equipment. But don't worry, you will!
Continue reading »